Whidbey Island
Blog
Hi everyone, hope you're having a fantastic April day. Wanted to get this blog out before the month gets away from me. Actually 3 things are on the agenda today. The first and foremost is the upcoming event this weekend in Oak Harbor. Yep, that's right Holland Happening is "happening" this weekend the 28th & 29th in beautiful downtown Oak Harbor along Pioneer Way. This will be a great time to gather your kids and come for some fun. There is a carnival along bayshore drive.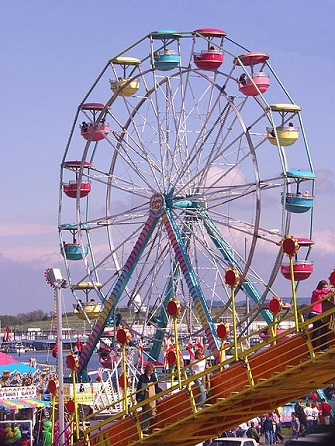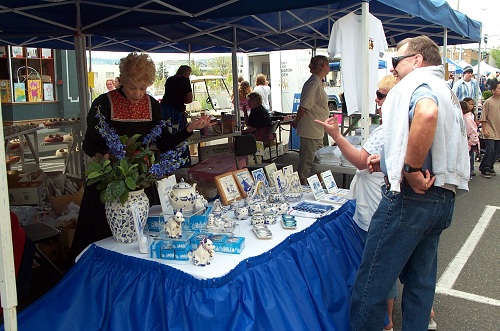 there will be a street fair and lots of vendors selling all kinds of things.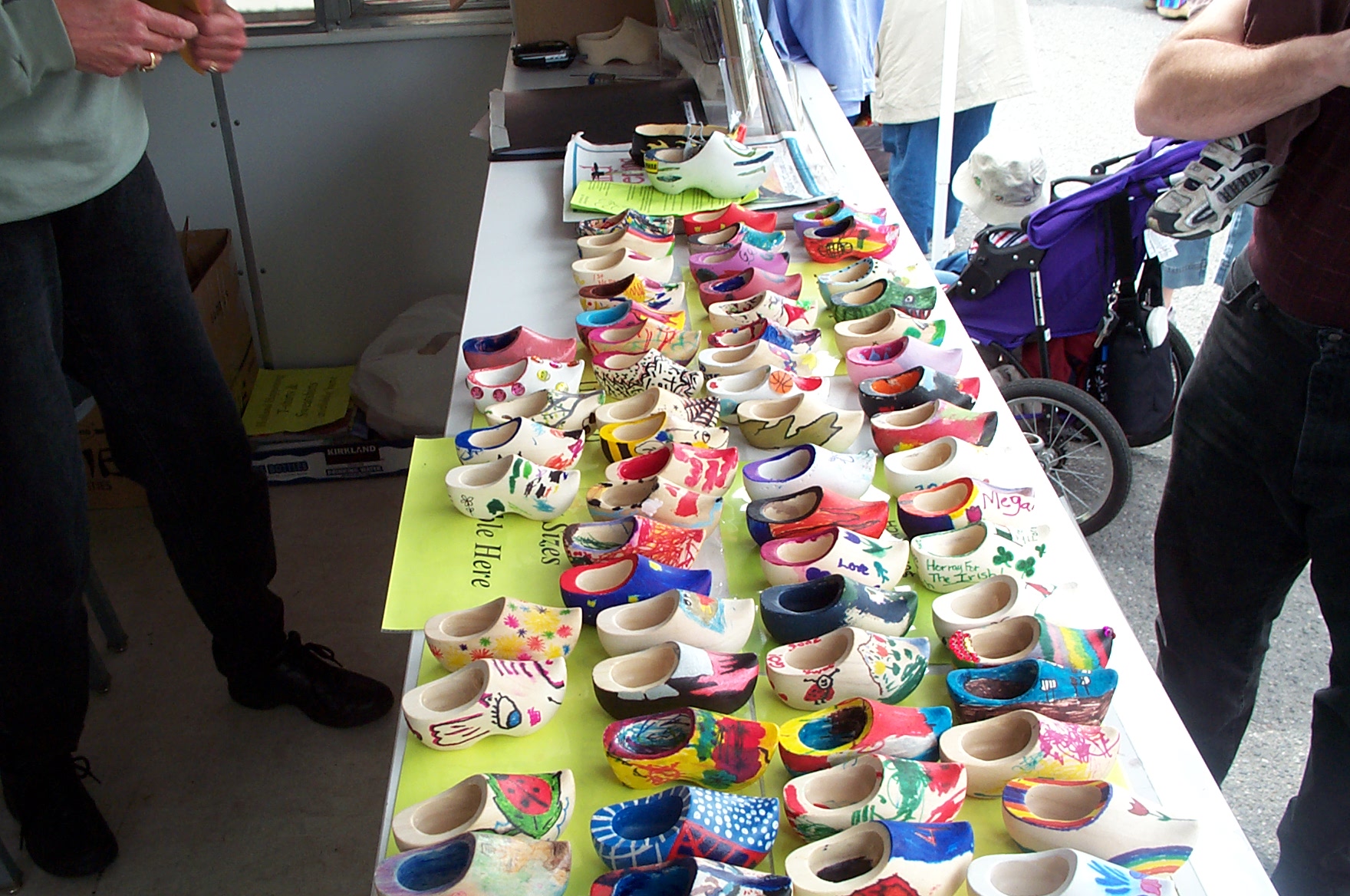 and of course it wouldn't be the same without a parade that starts at 11:00AM. The parade starts at midway and winds around Bay Shore drive, so plan on getting there really early...and find a good spot. And guess what? We are a Gold Sponsor this year for the parade.
We plan on having a booth and yours truly will be in the parade so when you see us walking by with our banner and balloons, please give us shout out...and once the parade is over, come by our booth and bring your children so we can give them a balloon. This should be a lot of fun and we are all hoping and praying for a beautiful day. AND we have a very special surprise for you.
We have 2 very special guests joining us in our booth. DOUBLE R RENTALS from Oak Harbor (Hi Brett :-)) will be there with all the things they rent so stop and say hi to them, and next time you need to rent something, please call on them first. They have tons of things as you can see from their website by clicking on their logo here: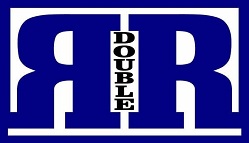 and our other very special guest is WHIDBEY ISLAND ICE CREAM:
the very sweet part about them is that I actually got to go and visit Ron & Florence Hecker at the plant to watch the sweet process: Take a look!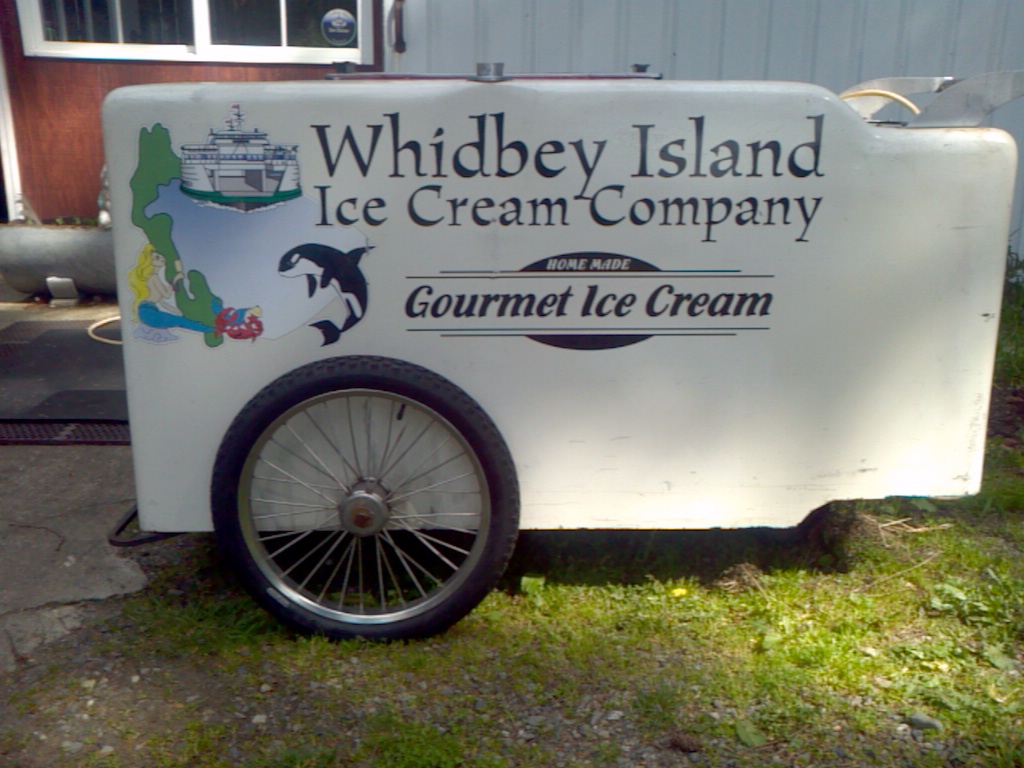 here is one of the carts they use to keep the ice cream cold. By the way, their ice cream is in most of the local stores on Whidbey Island and on the mainland as well. If you tasted the ice cream you'd know why they are such a big hit. WoW! (Thanks Ron!)
here is Cliff filling the molds with the chocolatey decadence.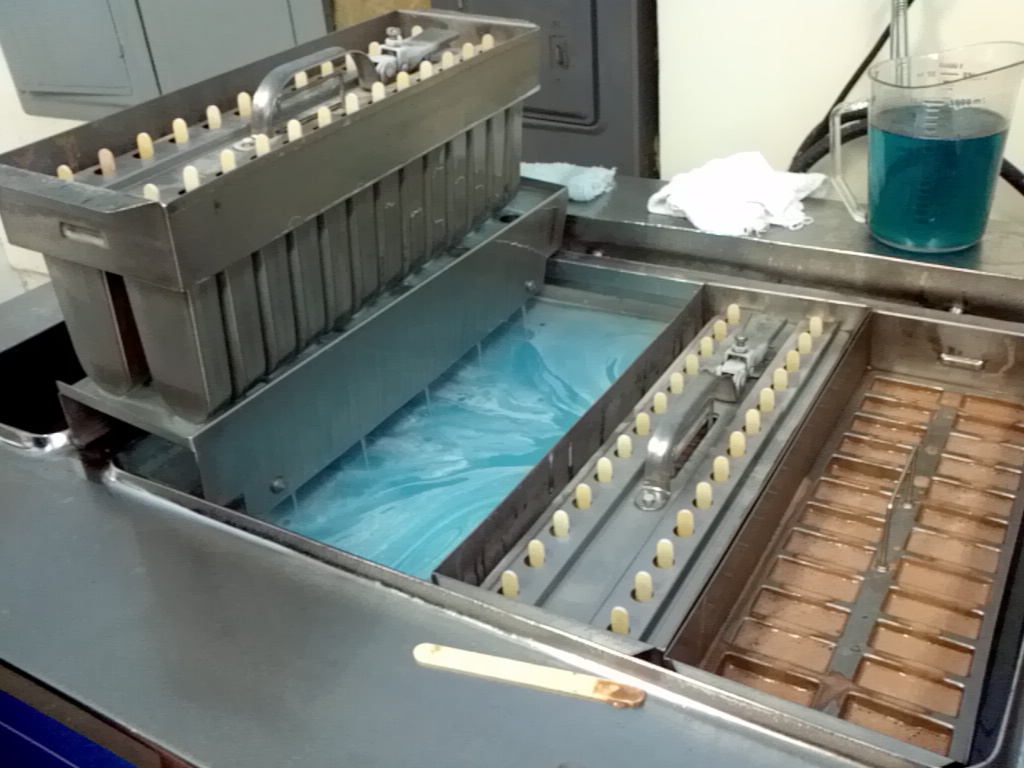 Here the mold goes into the freezing waters of special stuff. No the blue doesn't get on the ice cream only the mold. But it sure freezes well. Doesn't take too long to set up, I think it was at -12 degrees if I'm not mistaken, but then that's a question for Ron when you see him.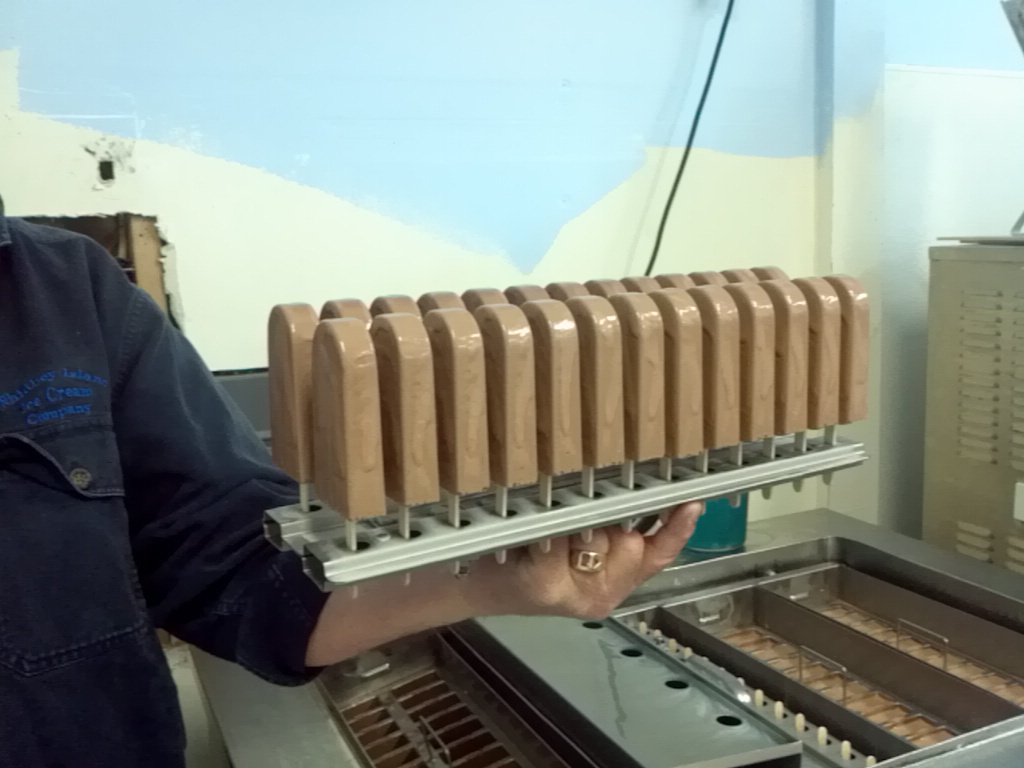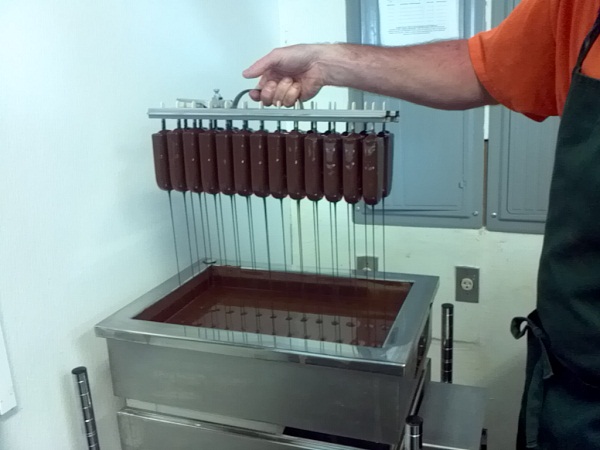 Here are the bars after their cold bath, followed by the chocolate dip...OMG where is a spoon when you need it...:-)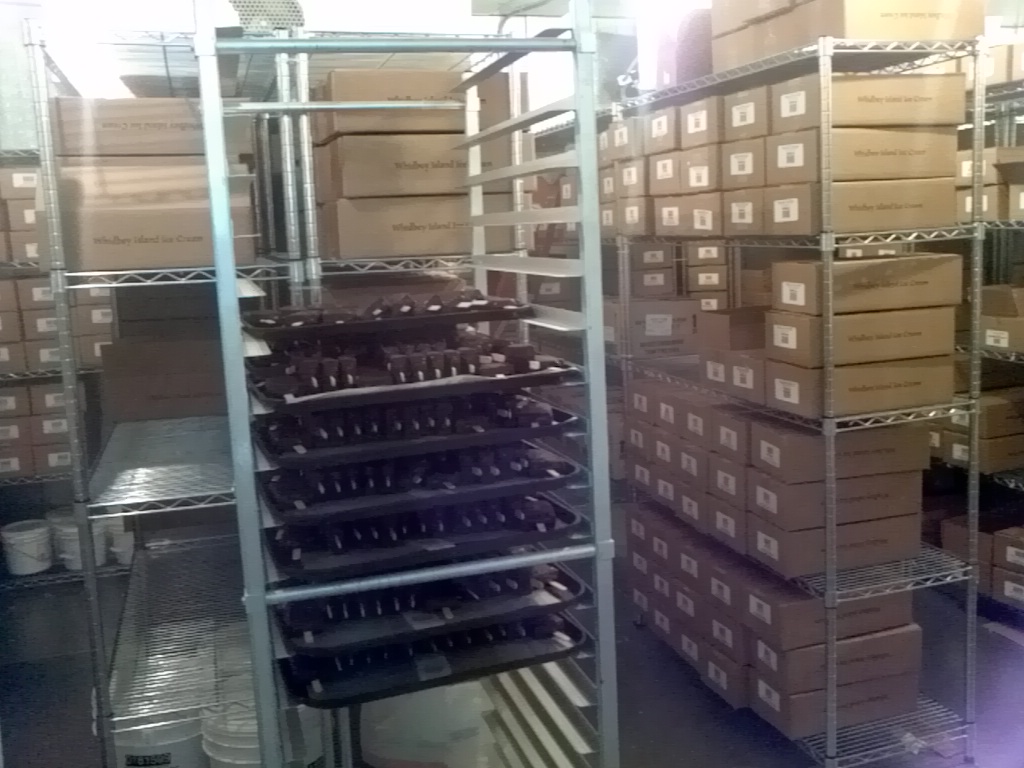 after the chocolate bath, it's time for the bars to sleep in the freezer for awhile before they get their wrapping. Ron has a great staff of people that work really hard to wrap over 2,000 bars a day. Of course they are really slammed now getting ready for this weekend. The next time you're in the store looking for ice cream, here is what the box looks like.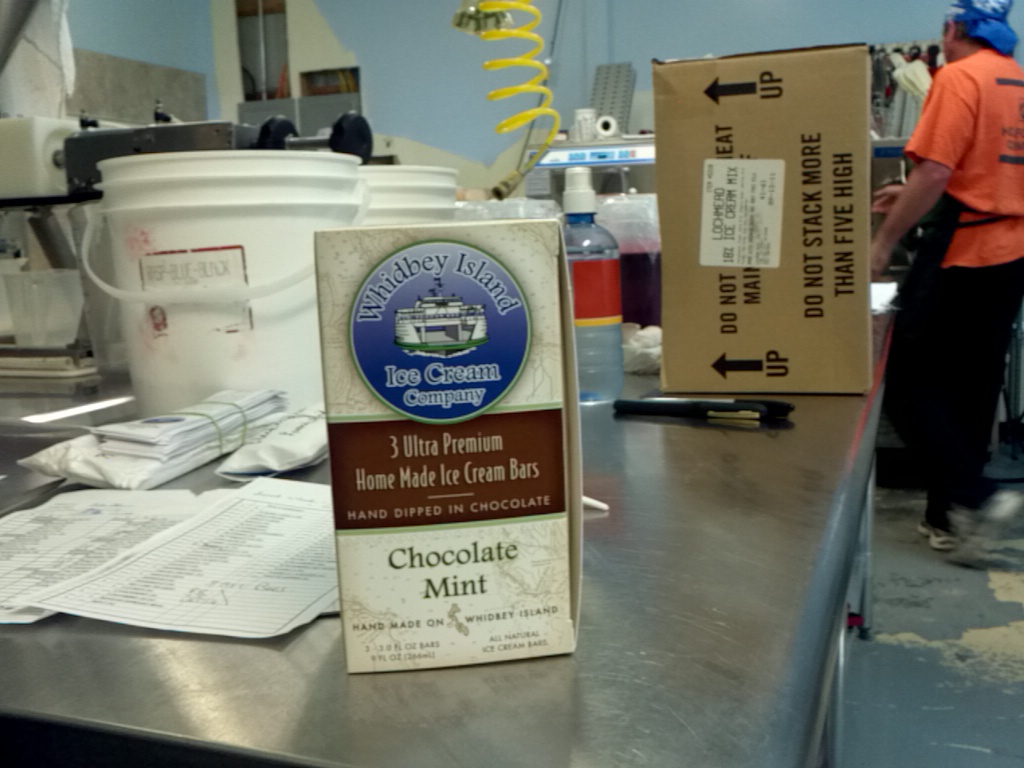 Ben & Jerry's? NOT, just remember we have our very own ice cream company located on our beautiful island. Please support them as much as you can, I know they will thank you and of course, your body will thank you too! I'm thinking one ice cream bar a night is just what the doctor ordered.
Here is a link to their website to find out more about them.
and now for the final piece. Just in time for the show this weekend...
WhidbeyLocal.com has a new look on our video tabs. Our developers have been really busy over the last few months coming up with a new look to make it much easier for all of you that want to post a video to our website. Any video can be posted just by registering for your own account. You can link to videos that you posted on YouTube or anywhere else.
Over the next few weeks, I will be updating the videos that I can find, so please get your camera's out and start taking videos of Whidbey Island and for businesses your stores, so people can see what your store looks like, or better yet how much fun that vacation with grandma was here on the island. If you haven't seen the link to the video tab...well click on this. Give us a day or so for the changeover to be complete, but I think it looks great and our guys did an awesome job...!
Keep in mind the more someone likes your video, the more popular it will be and will end up in the featured or most watched category so let those camera's roll and let's see who can outdo their neighbors...I know there must be video buffs out there, rumor has it there is a whole team at Oak Harbor High School that does some pretty amazing things....
Well, islanders that's it from geek central. PLEASE come and support our wonderful Oak Harbor Chamber and the folks at the carnival this weekend, and don't forget to stop by and say hi, and get some sweetness. :-)
Happy Holland Happenings everyone.
JoAnna
Island Life • Link • Comments (0)
Posted by
sailorgal
on Tuesday 24th, April 2012 @ 8:54 am.
"oak harbor", "double r", "holland happenings", "ice cream", rentals
Original post by JoAnna Weeks