Whidbey Island
Blog
Happy Memorial Day!
I woke up this morning and was thinking about this blog and exactly what to say to our island audience regarding this very special Memorial Day and the only thing that comes to mind is first that I'm so very thankful for the men and women that make a choice to protect the freedom of their loved ones, and all Americans.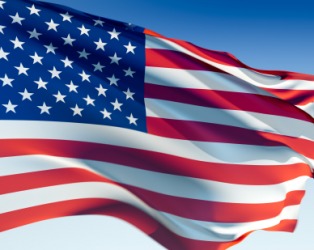 We participated in the Coupeville Memorial Day parade on Saturday and what a beautiful day it was. The small town of Coupeville went all out to make their veterans know how proud we are of those that gave so much. I'm quite sure that this scene played out in many towns across America.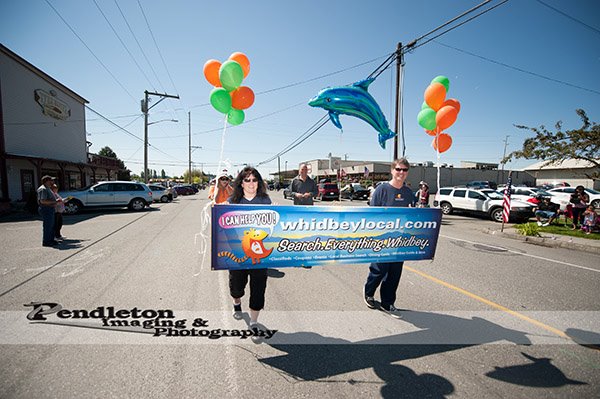 (this is Paul and I and our pet dolfin balloon..:-)
You know I think being American is something that a lot of folks take for granted. Yes, I know we were born here, and so were our parents, but have you ever really stopped and thought about how good things are here?
I remember back to September, 11th, 2001 and the senseless killing of many of our American family members in the demise of the twin towers. Remember how much that impacted you? I can recall standing down at the WestLake center for what seemed like an eternity with thousands of other American's and there was not a sound. Only tears. What a sad time that was. Then came the war on terror.
Well, while that is a terrible time in our American History, just think of all the brave men and women that have gone to Iraq, Afghanistan, and other remote places on this earth to keep that terror from coming here again.
We have bravely fought in many wars throughout our two hundred year history, and there are so many people that were involved in keeping us free. How can you possibly thank them all?
I don't want to dwell on that sad part, but rejoice in the fact that we can celebrate our freedom. We live in the best country in the world!
Please put your flags out today and be proud of our American Family. Be thankful, and really let it sink in to you what it means to be an American on Memorial Day. Gather with your friends and family and love them. Celebrate!
Here is a song just for you:
Have a wonderful Memorial Day!
until next month...
JoAnna