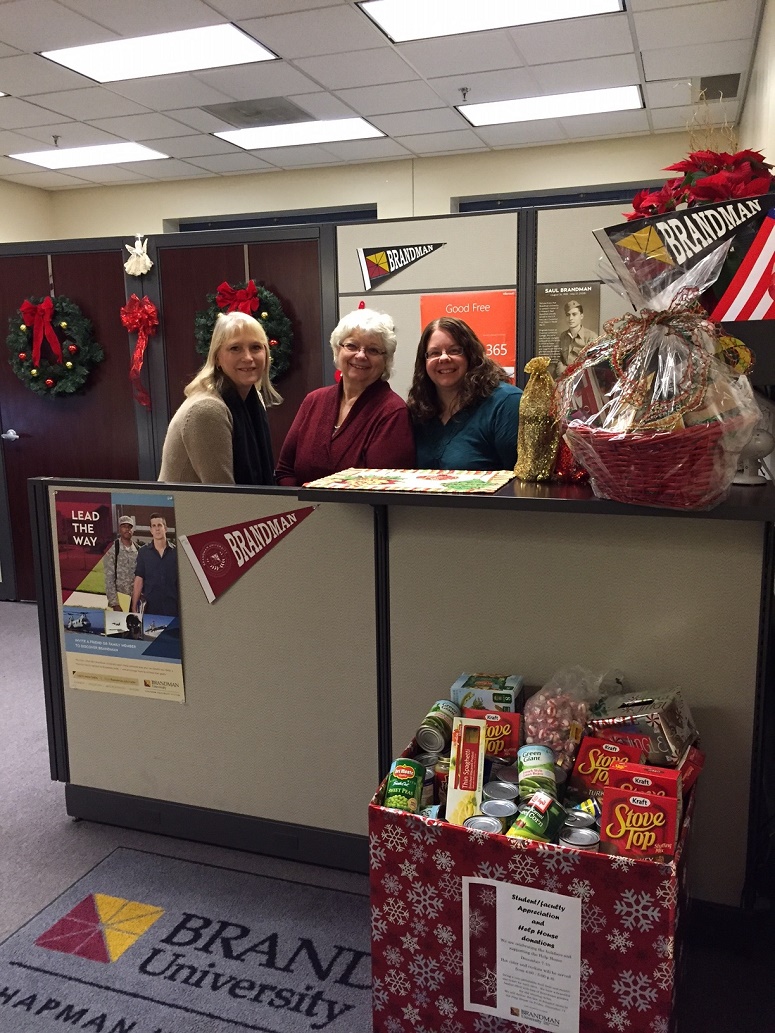 Mary Ellen Schief, Barbara Bockman and Kathy Bash of the Whidbey Island NAS campus with food gathered to support North Whidbey Help House
The Whidbey Island NAS campus of Brandman University held a food drive to support the North Whidbey Help House. The house is a community-based, nonprofit food bank in Oak Harbor.
The campus collected about 80 nonperishable food items and cash to support the programs offered by the community food bank.