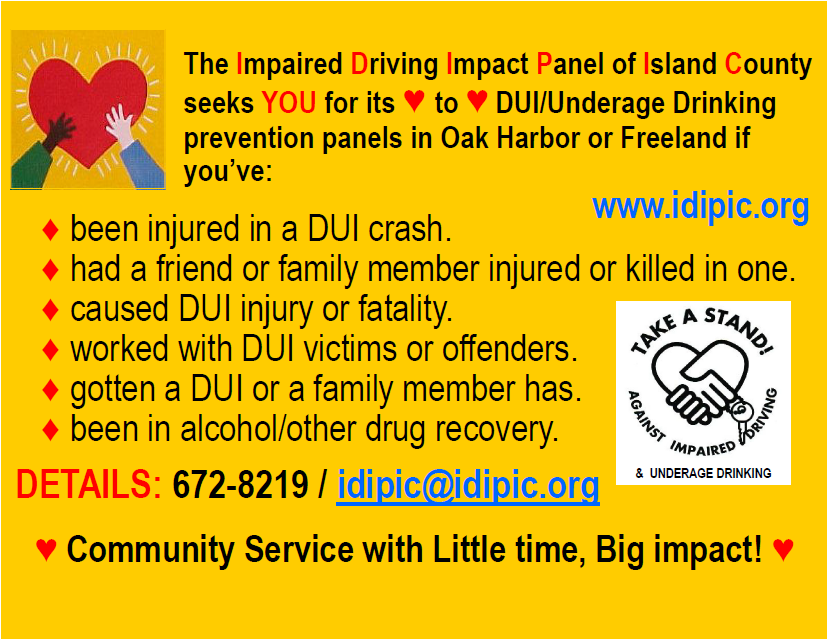 The Impaired Driving Impact Panel of Island County seeks YOU for its heart-to-heart DUI/Underage Drinking prevention panels in Oak Harbor or Freeland if you have:
been injured in a DUI crash.
had a friend or family member injured or killed in one.
caused DUI injury or fatality.
worked with DUI victims or offenders.
gotten a DUI or a family member has.
been in alcohol/other drug recovery.
Please call 672-8219 or email idipic@idipic.org. You can also visit www.idipic.org