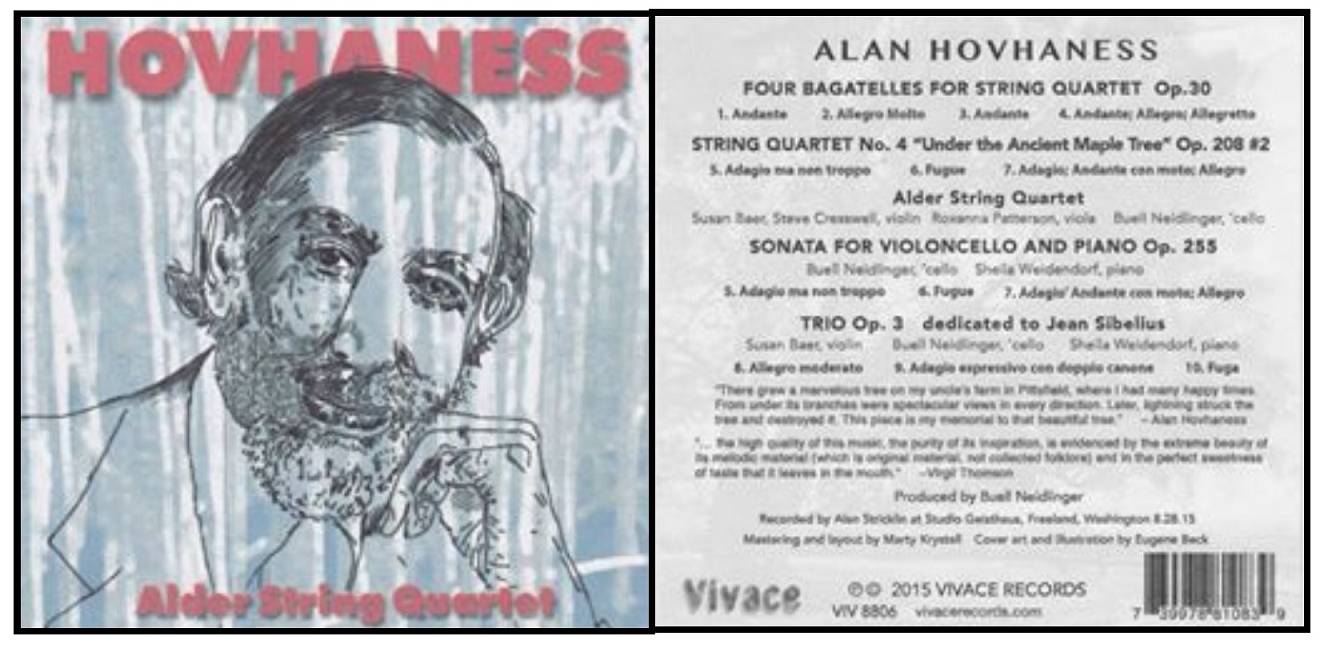 Local musicians Buell Neidlinger, Sue Baer (of the Alder Quartet) and Sheila Weidendorf--all members of the early music ensemble, Island Consort--recently released a volume of works by the late composer Alan Hovhaness, along with Seattle musicians Roxanna Patterson and Steve Cresswell. This compilation, simply titled, "Hovhaness," features two strings quartets, a sonata for cello and piano, and a piano trio.
The release has been praised in reviews.
Of the cello/piano sonata, Fanfare Magazine says, "The ruminative opening "Andante espressivo" of the Cello Sonata finds cellist Buell Neidlinger in expansive form; pianist Sheila Weidendorf is if anything even finer, her way with texture a continual source of joy." A listener review relates, "Extraordinary! So different from the others...calm, introspective, meditative the true spirit of Hovhaness comes through, as well as the dynamics
he has written.
These performances are Grammy Award quality... and then some." This album is available at Vivace Records (http://vivacerecords.com/Hovhaness.html) and Amazon . It is also available on ITunes (See the Vivace Records link to access!).