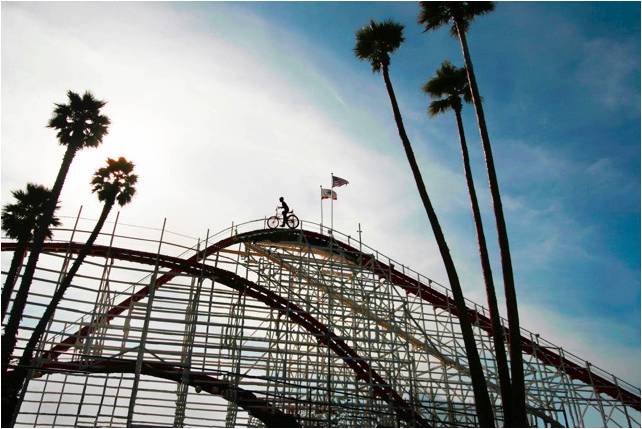 Rally Coaster, photography by Steve Marts
There have been 4 Exhibits for the 2015-2016 Season, The 4th one is:
"Transportation"
Opening Reception Friday, April 1
6 to 7 in the WICA Lobby
We hope this will add to your evenings enjoyment of WICA's
"4000 Miles"
Additional information about the art and artists and pricing is available in the box office.The Exhibit will be open during the day through WICA office
(360) 221-8268
~~~~~~~~~~~~~~~~~~~~~~~~~~~~~~~~~~~~~~~~~~~~~~~~~
WICA Fine Art Exhibits Committee presents :
Transportation
The opening reception for Transportation will take place in the Whidbey Island Center for the Arts Lobby on Friday, April 1 from 6:00 to 7 p.m. This reception is free and open to the public. The exhibit art by: Pat Brooks, Dan Burroughs, Nancy Duncan, Tom Hanify, Steve Marts,Deon Matzen, Barbara Mearing, Judy Nyerges, John Ursillo, Gaylen Whiteman And Jim Wills.
| | | | |
| --- | --- | --- | --- |
| Chasing the Sun, Acrylic Painting by Gaylen Whiteman | | | Locomotive #7, Oil Painting by Dan Burroughs |
The exhibit shows in connection with the Theatre Series production, "4000 Miles" from April 1th till the 18th. The Exhibit is open during the day through WICA office.