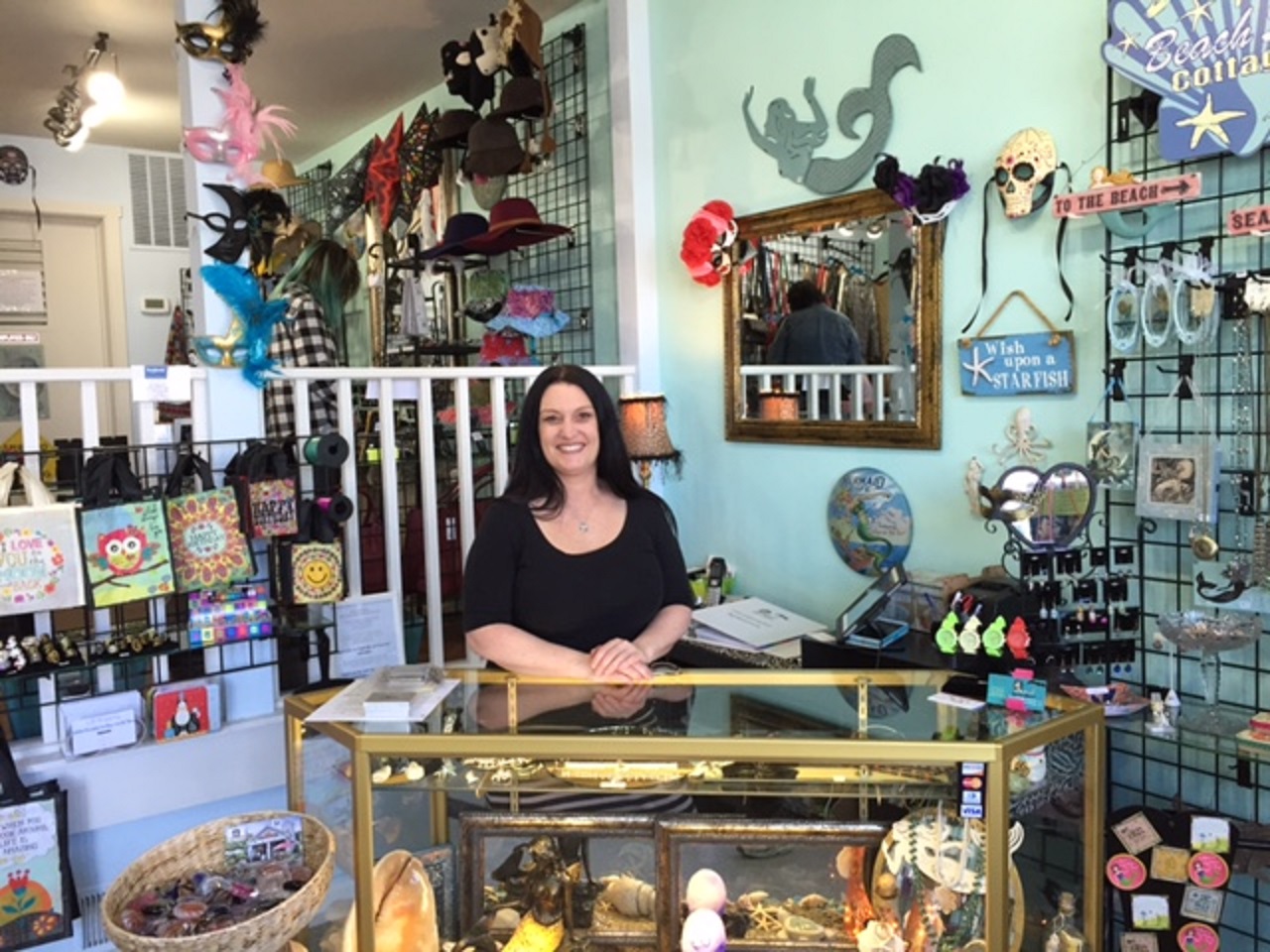 By Carolyn Tamler
Stepping into Sassy Siren on First Street in Langley to look for the perfect gift for a woman is like stepping into a great candy shop if you are someone who likes an excellent selection of quality candies. If you are a woman of any age, it's a wonderful place to explore to find a special gift for yourself.
In July 2014, Jennifer Krouse purchased Sassy Siren from Tracy Fletcher, the original owner. It was another case of Whidbey serendipity (I think I have overused the word "magic"). Jennifer has been an entrepreneur for most of her life. Before coming to Whidbey, she had owned five coffee shops in East King County for many years. Jennifer and her daughter (who was six when they first visited Whidbey) lived in Mill Creek but began making frequent day trips to Whidbey; they both realized they wanted to live on the island one day.
Sassy Siren was a store that Jennifer visited often on her trips to Whidbey. One day she was talking to Tracy, the store owner, who commented, "I'm planning to sell this business within the next couple of years." Jennifer knew that the island was calling to her. She wanted to live on Whidbey AND own her own business. Tracy's comment opened a discussion and Jennifer began talking with her about buying the business.

With the help and encouragement of her parents, Jennifer was able to work out a deal with Tracy and pay off the purchase of the store in two years. She now owns the business debt-free. Jennifer's daughter Trinity is now 11 years old, and the two of them have become active and involved South Whidbey residents.
Recently, Jennifer moved the business to a much larger (600 s.f.) space next door to the original Sassy Siren. Jennifer's vision when she purchased the store was to build the business, by expanding the merchandise and making an appeal to locals to shop there. This new retail space is helping Jennifer attain her vision: "I have a strong drive to make this business grow."
Sassy Siren's assortment of women's accessories now includes:
Greater diversity – products that appeal to women of all ages;
Expanded line of jewelry;
Increased selection of hats;
A variety of sunglasses;
All things mermaid, including nautical and sea life items ("whatever people associate with the sea").
Sassy Siren now carries a line of quality consignment items, and Jennifer also encourages local artists to bring items to her.
Jennifer prides herself on making sure there is a nice presentation of the merchandise and that she carries items that are quality, well-made products.
She wants to encourage local residents to do business at her store (and at other shops in Langley), so she has created sales specials just for locals:
Monday is senior day, with 10% discount to anyone 65 and older
Tuesday is a "tax-free" day
Wednesday is 20% off any one item
Jennifer Krouse wants to see lots of repeat business as well as new faces who will want to explore what's for sale at Sassy Siren, 109 1st St, Langley; phone: 350-221-7080. To learn what's new, visit the website: www.sassysiren.com; or the Facebook page: https://www.facebook.com/Sassysiren1/