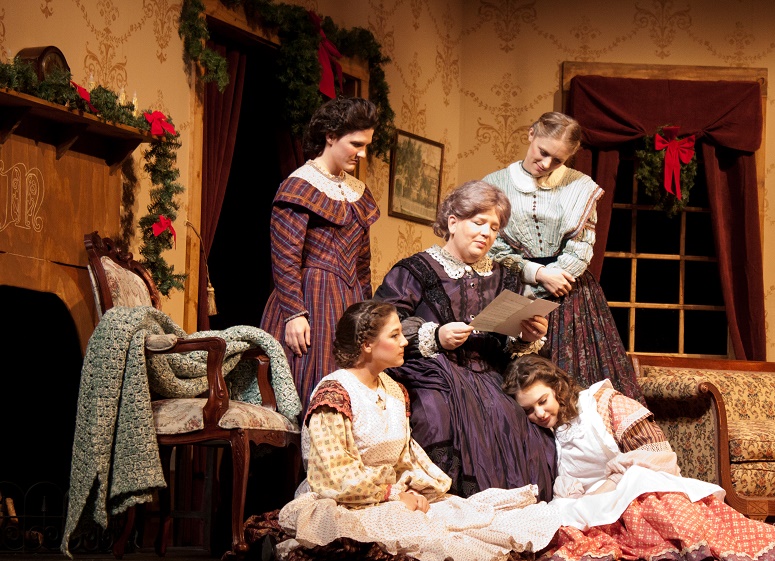 Co-Directors Julia Locke and Tamara Sykes announce auditions for Little Women: The Musical at the Whidbey Playhouse, 730 S.E. Midway Blvd in Oak Harbor, May 22 and 23.
A beloved classic known for more than 100 years is brought to life with music! Based on Louisa May Alcott's life, this Little Women follows the adventures of Jo, Meg, Beth, and Amy March. Jo is trying to sell her stories for publication but unfortunately no one is interested. Begrudgingly taking the advice of a friend, Jo begins to weave the story of herself, her sisters, and the experience of growing up in Civil War America.
Little Women features plenty of great opportunities for female and male actors and singers ranging in age from young teenage to 70 years old. Auditioners are to come prepared to sing a 16 bar solo and a short memorized monologue. Character descriptions can be found at www.whidbeyplayhouse.com.
Auditions, by appointment in 10-15 minute blocks, are Sunday, May 22, 1:00-5:00 pm. Make appointments at the Playhouse. Monday, May 23, 6:30-9:30 pm is open auditions. Call backs are Tuesday, May 24, 6:30 pm.
www.whidbeyplayhouse.com. The Whidbey Playhouse located at 730 SE Midway Blvd, by phone at 360-679-2237 or visit our website
Partial scripts are available at the Playhouse for previewing. Look up the show, with music by Jason Howland, on You Tube. Rehearsals will begin in June, and Little Women: The Musical is slated to run Thursday, Friday, and Saturday evenings, with four Sunday matinees, September 9-October 2, 2016.
All questions may be directed to the Whidbey Playhouse at 360-679-2237, or email at office@whidbeyplayhouse.com.