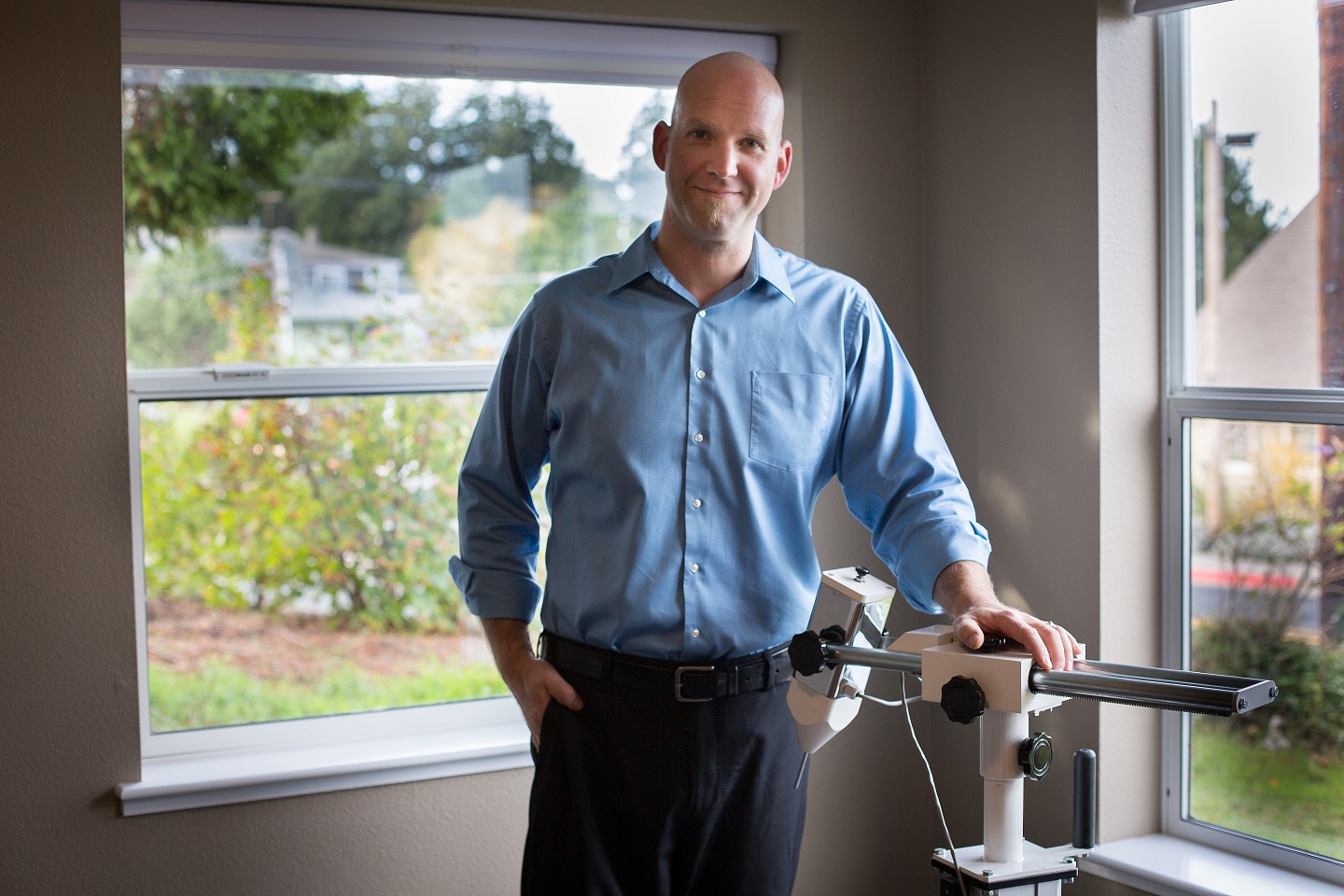 By Carolyn Tamler

Dr. Nate and Shantina Steele, are the owners of Peak Performance Chiropractic in Coupeville. They offer a gentle, non-invasive approach that is different than what most people expect from chiropractic care.
Dr. Nate specializes in the NUCCA method (National Upper Cervical Chiropractic Association), a technique that was actually developed over 50 years ago. NUCCA focuses on the unique relationship between the upper cervical spine (neck) and its influence on the central nervous system and brain stem function.
Dr. Nate has followed in the footsteps of his father, Dr. Milton Steele, who was introduced to the NUCCA method after 12 years of practicing a more traditional form of chiropractic. Dr. Nate remembers, "He was searching for ways to help my mother with chronic pain from an old injury but discovered much more than he bargained for." Dr. Milton found that with NUCCA the adjustments were gentle and the benefit was longer lasting. "My father soon abandoned his old way of practice to learn the NUCCA technique and began to see better results in the patients he had been caring for previously."
Dr. Nate's parents met at Palmer College of Chiropractic in Davenport Iowa, and Dr. Milton began his practice in Lake Chelan. The family moved to Coupeville in 1977 when Nate was four years old. He recalls, "My parents settled in Coupeville for the small town atmosphere and the rain shadow."

After graduating from Coupeville High School, Nate went on to Central Washington University in Ellensburg and then to Palmer College of Chiropractic. He joined his father's practice in Coupeville in 1999, and together they became Peak Performance Chiropractic. They chose the name to reflect their philosophy of chiropractic care: "It starts with improving function and nerve communication, giving control back to the body to heal and maintain itself. If a health crisis should arise, chiropractic can certainly help one get through it. But more importantly, regular chiropractic care is good prevention and enhances wellbeing.

Living on Whidbey also suits Dr. Nate's desires about where to live," "I love life on Whidbey and knew I wanted to raise my family here as well."
Shantina, Dr. Nate's wife and business partner, was originally hired by Dr. Milton in 2000 to manage the office. Nate and Shantina married in 2004, and she has continued as Office Manager. Dr. Nate remains as the only chiropractor following the death of his father a few years ago.
Dr. Nate says about the NUCCA approach, "The brainstem is our 'autopilot' managing much of the daily running of the body without our noticing. Heart rate and blood pressure are regulated here, along with breathing, levels of consciousness/sleep cycles, moods and balance. Chiropractic is a form of stress management and is best used as a way to stay 'tuned up' for life."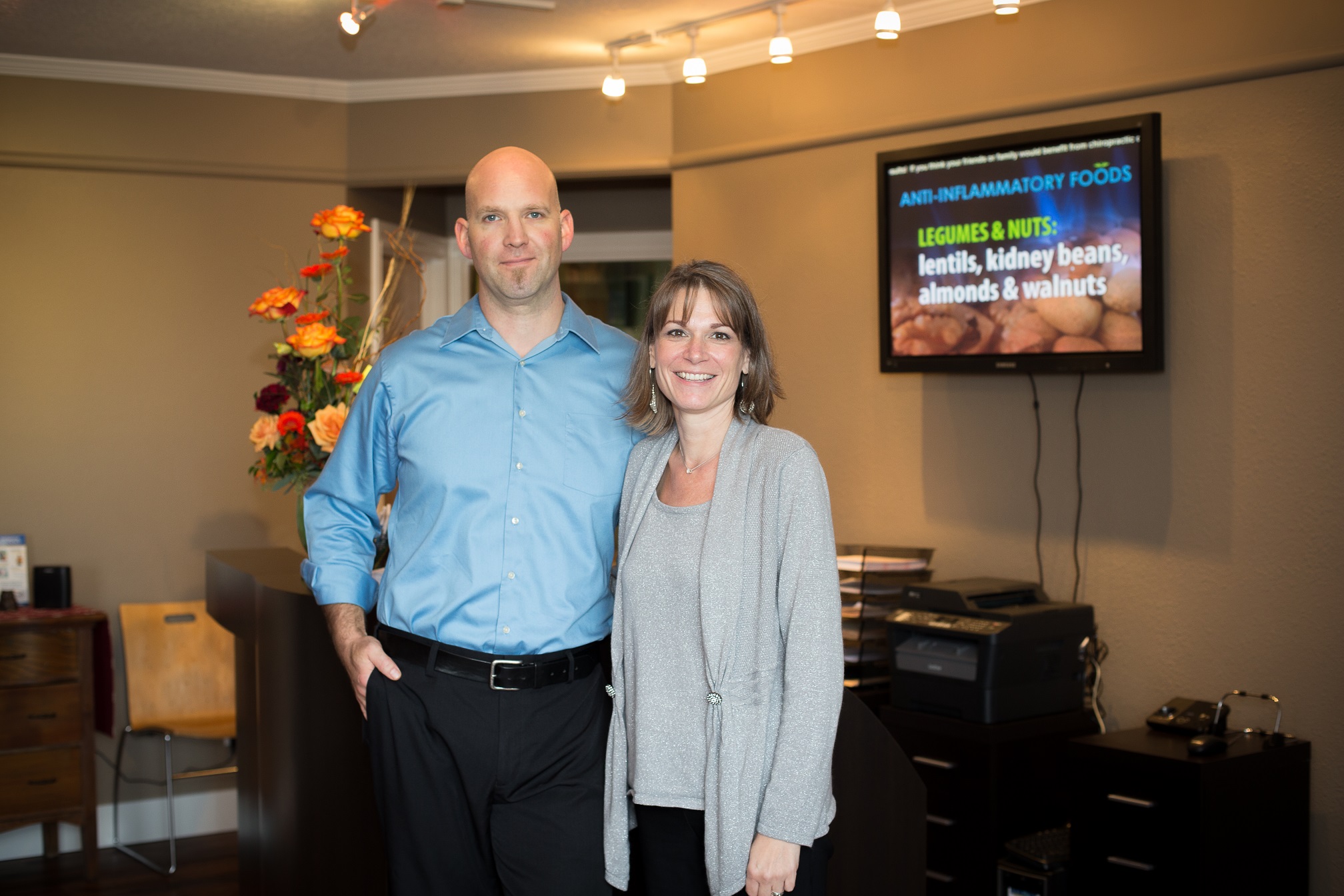 Call Peak Performance for a no-charge consultation with Dr. Nate and visit the website to learn more about the profound healing effects of the NUCCA procedure: https://peakperformancechiropractic.com/