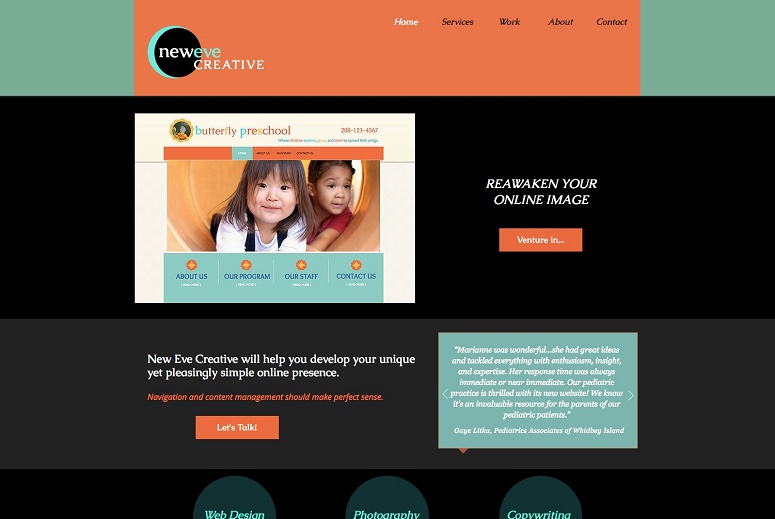 By Carolyn Tamler
Marianne Borozny established New Eve Creative one year ago, incorporating her 25 years as a photographer, designer and writer. She also brought her experience as a counselor and teacher for the Coupeville and Oak Harbor Schools Districts where she had an extensive background working with children and adults to help them clarify, simplify and use their own creative ideas to communicate.
She uses a platform called WIX to create streamlined, easy-to-navigate websites.
Establishing a business as a website designer was not what Marianne expected to do more than a dozen years ago when she and her husband, John, were living on the Navajo Indian Reservation in Fort Defiance, Arizona. They had a one year old, Julia, and they decided they needed to find a new place to live with good schools. Marianne's husband was a pediatric physician and the first priority was for him to find a job in a place where they wanted to live.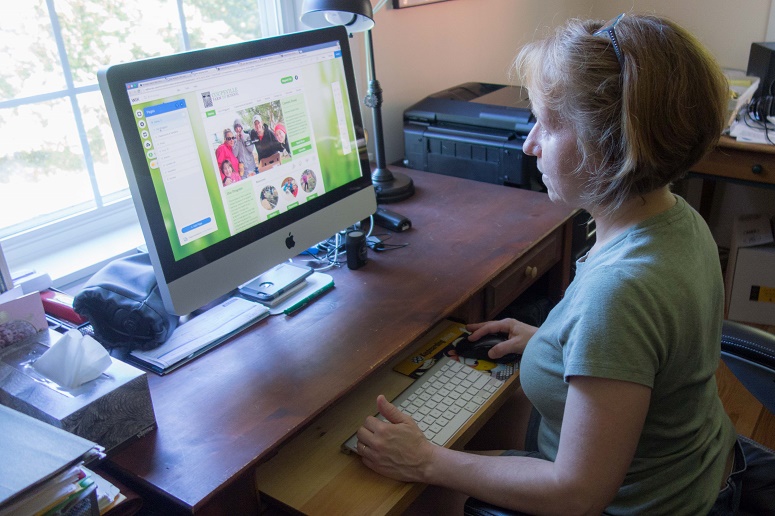 One day, John came across an ad for a pediatric position on Whidbey Island. Marianne had heard of Whidbey through mailings she had received from the then Coupeville Arts Center. It looked like a lovely place to them. Other friends from the medical community confirmed what they had been learning about Whidbey. John got an interview with Whidbey General Hospital, got the job and they moved to the island, site unseen to Marianne.
They wanted a rural environment with trees and beauty and charm. good schools and a thriving arts community. They left Arizona a year earlier than they had planned and settled in Coupeville 14 years ago, and as Marianne says, "We have never regretted that decision."

Marianne found a job as a teacher, and after a dozen years teaching, she decided to to do something that was less stressful and appealed more to her creative side. Marianne notes "Photography and design were always my passions," and when her husband needed someone to design a website for Pediatric Associates in Oak Harbor, it became her first experience building a website for which she was paid. She had bult her first website five years earlier for a local theater company (Penn Cove Players).

Marianne Borozny
She discovered that Wix.com offered an education program that led to certification, and with this program she built her resume for designing and running a web design business, as well as marketing her business. She has since taught several business owners how to build and maintain their own websites.
She adds, "I approach web design from a teacher and counselor's perspective, so I'm very good at communicating the pros and cons of different choices and in training clients to manage their own websites."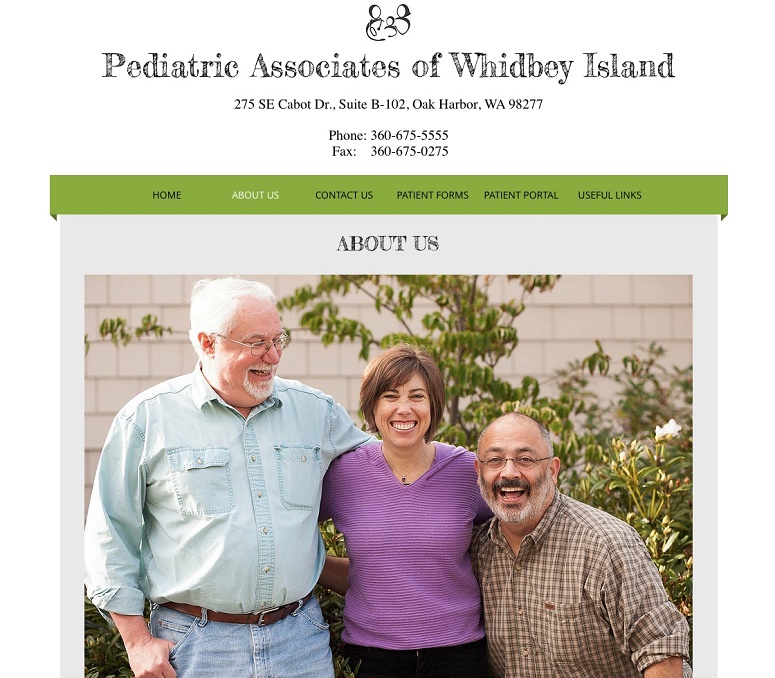 She not only builds websites for clients, but she will also help clients build their own websites, mainly using the Wix platform. She enjoys training clients to take control of their own website after she has designed and built it. Still, some clients prefer to hand the responsibility of maintenance over to Marianne so they can focus on the work they love.
Marianne especially enjoys working with non-profit organizations, health practitioners and small businesses. "It's exciting when a client is starting something new, and I can be right in the middle of helping them make it happen! " Visit New Eve Creative at www.newevecreative.com
Save
Save
Save