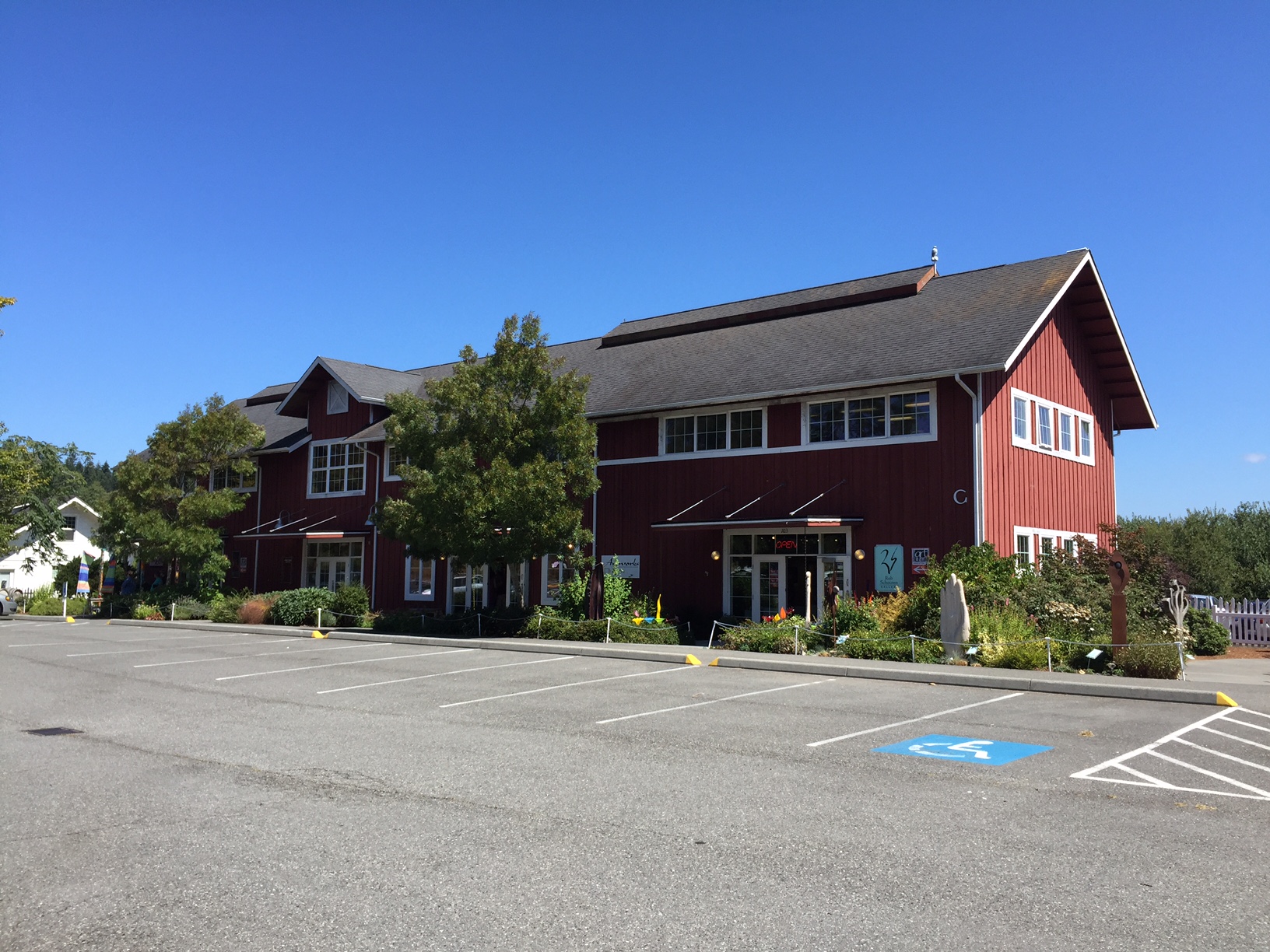 By Carolyn Tamler
Twenty years ago, the locals residents of Whidbey Island banded together to save the Greenbank Farm from becoming a major residential development. Thanks to their efforts, thousands of visitors each year are able to enjoy the special sense of peace and tranquility that surrounds the 100-year old barns and acres of farmland.
In 2004, construction began on Building C. The architecture of this new addition blended so well with the old buildings that many who come to the farm are unaware that the construction is new.
At first, the Building C tenants included an artist's cooperative gallery, a tack shop and an antique store. When the tack shop and then the antique store closed their doors, new possibilities for the spaces evolved.
By November 2008, Building C at Greenbank Farm became home to three art galleries. Today, these galleries show the works of over 60 artists. There is a broad range of media and prices, and the galleries work together to promote and market Greenbank Farm as a new art center on Whidbey Island.
---
Artworks Gallery, the beginning of the Galleries at Greenbank
Artworks Gallery, a non-profit corporation, was the first tenant in the new Building C at Greenbank Farm and the initiator in making the Galleries at Greenbank a destination for locals and tourists. Artworks Gallery is starting its second decade. It first developed in 2005 when some local artists heard about the new space available at Greenbank Farm. A proposed business plan was submitted to the Greenbank Farm Management Group and was quickly accepted. Artworks Gallery opened its doors on Memorial Day, 2005.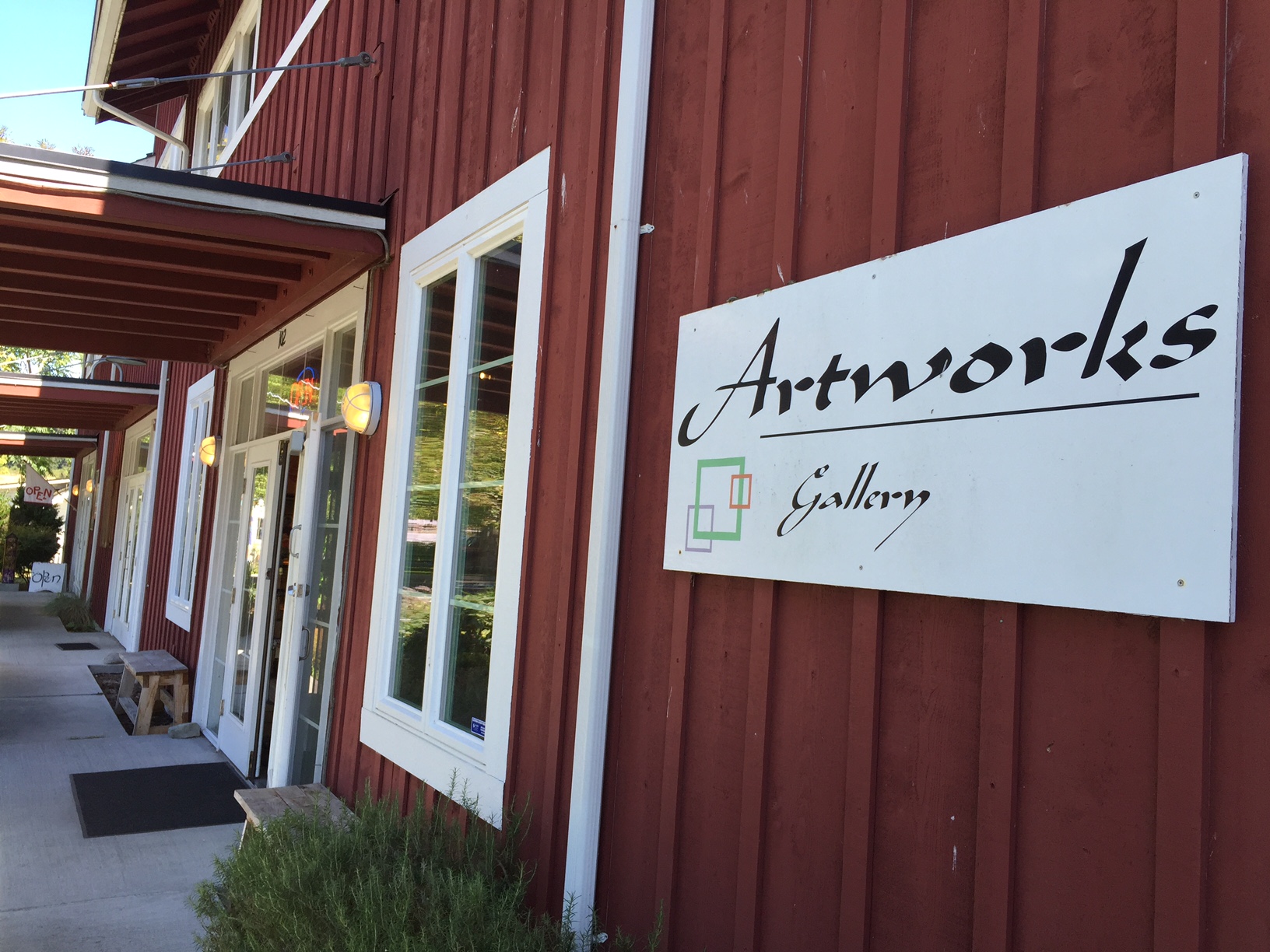 The gallery now includes the varied works of 15 artists. There are many one-of-a-kind artistic pieces, but, in addition, the artists have provided the gallery with an array of "Forever gifts" that are beautiful and affordable and art cards suitable for many occasions..
---
Rob Schouten Gallery
Rob and Victory Schouten are the proud winners of the 2014 and 2015 "Best Art Gallery" in King 5 TV's Best of Western Washington contest. They were selected from more than 185 nominees.
Artist Rob Schouten and his wife, poet Victory Schouten, had been active participants in the Whidbey Island art scene for nearly 30 years. When the tack shop at the Greenbank Farm went out of business in 2007, the space remained vacant for nearly a year. The Schoutens approached the Farm's board with their gallery plan in April of 2008, and just a month later they opened the Rob Schouten Gallery.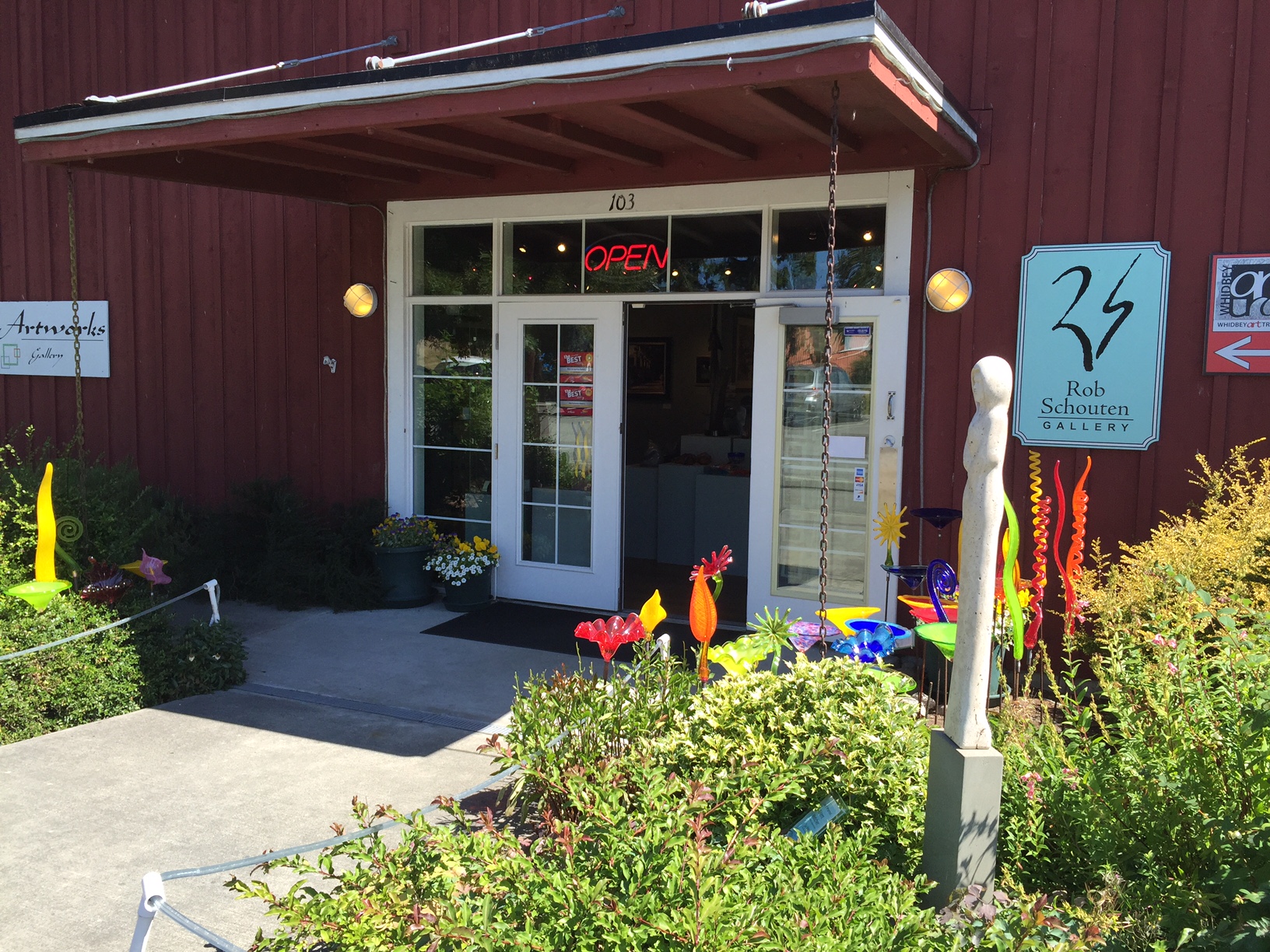 "This has been a wonderful match for us," says Rob. "We now represent some of the finest artists working on Whidbey and we consider representing them and their work an honor." Victory added, "The Island's unsurpassed beauty has long drawn and inspired artists, and we have a large and talented community from which to draw."
The Schoutens developed a business strategy that was key to their on-going success. Rob explained: "We offer high quality art in an attractive setting at excellent prices. Visitors to our gallery come away with the impression of having found an amazing find. Not only that, they are treated with friendly, personal attention that makes their visit to our gallery and Greenbank Farm a memorable experience."
Once the doors of the Rob Schouten Gallery were opened, another concept for Building C began to emerge. Victory notes, "I had a vision that Greenbank Farm could become an extraordinary center for the arts."
---
Raven Rocks Gallery
Raven Rocks Gallery at Greenbank Farm features the artwork of artist/owners Mary Jo Oxrieder and DM Windwalker Taibi, as well as many emerging and renowned and nationally known local regional artists.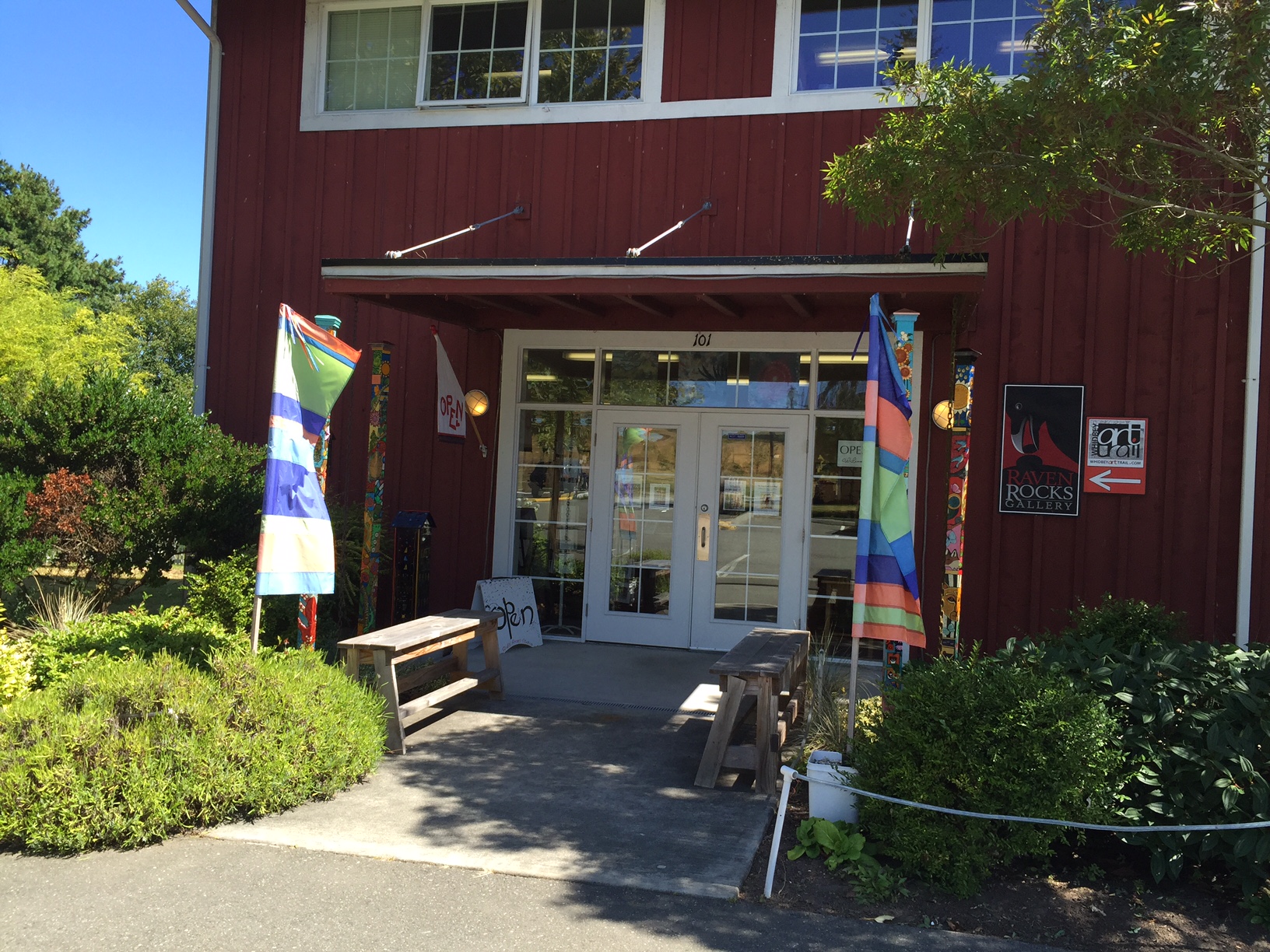 Raven Rocks Gallery first opened in the renovated Bayview Cash Store in autumn of 2006, then relocated to First Street in Langley in 2007. The gallery featured themed shows of west coast artists, such as Ken Lubas, Rob Schouten and Mary Moore Bailey. However, after a year it was determined that the space was too small and costly, so they closed and began a search for other options. Soon they learned from their long-time friends, the Schoutens, that a space was becoming available at Greenbank Farm. Mary Jo and Windwalker realized that with the addition of Raven Rocks Gallery, Greenbank Farm would be a significant art center.
The gallery features hand woven tapestries and the "Ravens in Love" series created by Windwalker, the Fantasy House series by Mary Jo, and a broad assortment of fine art and artisan crafts such as hand carved wooden poles, mosaics, kiln formed glass, hand made couture women's clothing, jewelry and pen & ink and acrylic paintings by resident gallery artists.
http://www.ravenrocksgallery.com/

---