Hello Darlings,
Miss Windsor from England, London, bids you a rather 'Jovial' Hello! One must say, It's an absolute pleasure to be here on Whidbey Island, and what an exceedingly charming place it is indeed darling's! Miss Windsor feels extremely honoured, that she's been furnished with the opportunity to make your sincere acquaintance. Also, One would like to convey a rather 'Gargantuan' (Extra Large) thank you for your most gracious hospitality, which I've continued to experience since my Royal Arrival.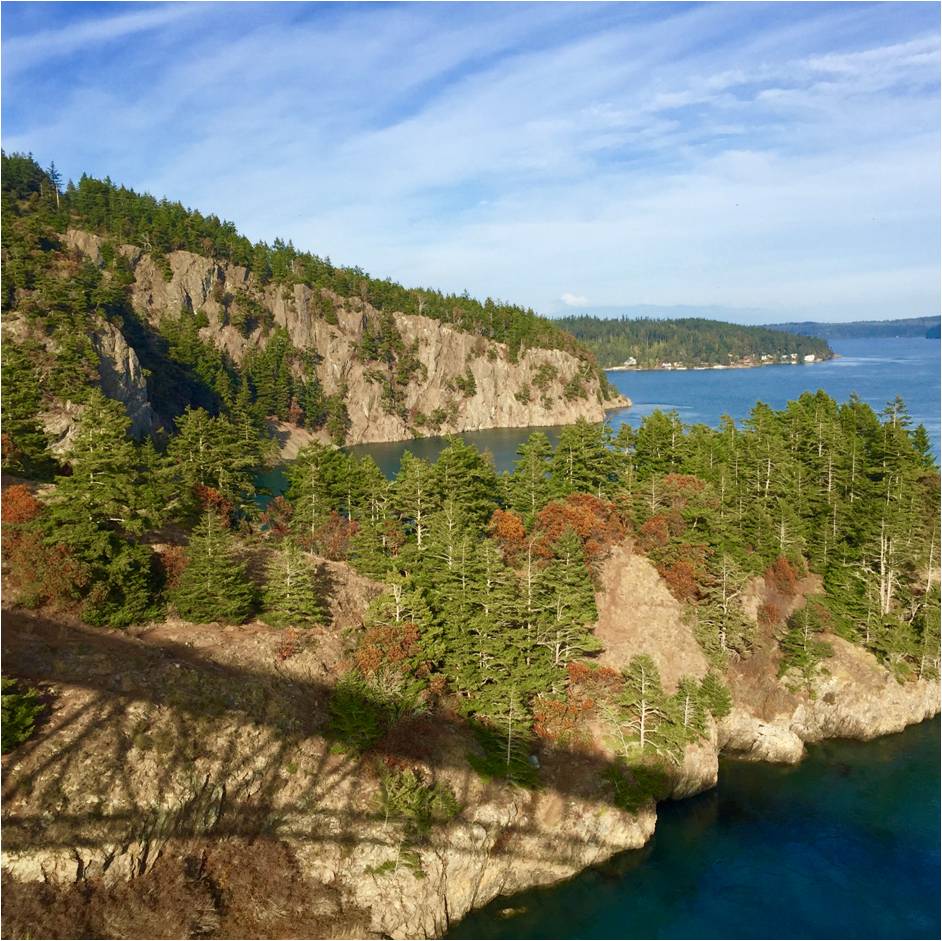 A photograph Miss Windsor took of 'Deception Pass', which apparently is a Whidbey Island Icon. Absolutely incredible – don't you think darlings!
A few brief words about Miss Windsor: One hosts a rather light hearted and new YouTube Series called: Miss Windsor's Delectables, which is about Traditional British Cooking, Historical Recipes and Vintage Cookware. Now, what a fantabulous opportunity for you Whidbey Island Folks to join hands with Miss Windsor, as she merrily leads you down 'Memory Lane', whilst your mind swarms with nostalgic reminders of yesteryear. How spiffing! Please tune in via my website: http://www.misswindsor.uk/ . Also, a fairly new addition to Miss Windsor's portfolio is a fun and descriptive monthly Blog regarding her Culinary Experiences here in the USA. This is written in the most unique and quirky 'Miss Windsor Style', guaranteed to make you chuckle! My Blog is also available via my website, or here's the Link: http://misswindsor.uk/blog/ Darlings, It is indeed Miss Windsor's intention to introduce your delicate American Pallet to British Food and Ingredients – first stop 'Whidbey Island of course!
Now my dear 'Bountiful Delightful American Friends'! Miss Windsor first graced your gorgeous Island with her royal presence during the month of September. So you're probably wondering "What on earth, is this lady doing here?". Well darlings, allow that Lady to relieve you from your suspense, as she reveals all!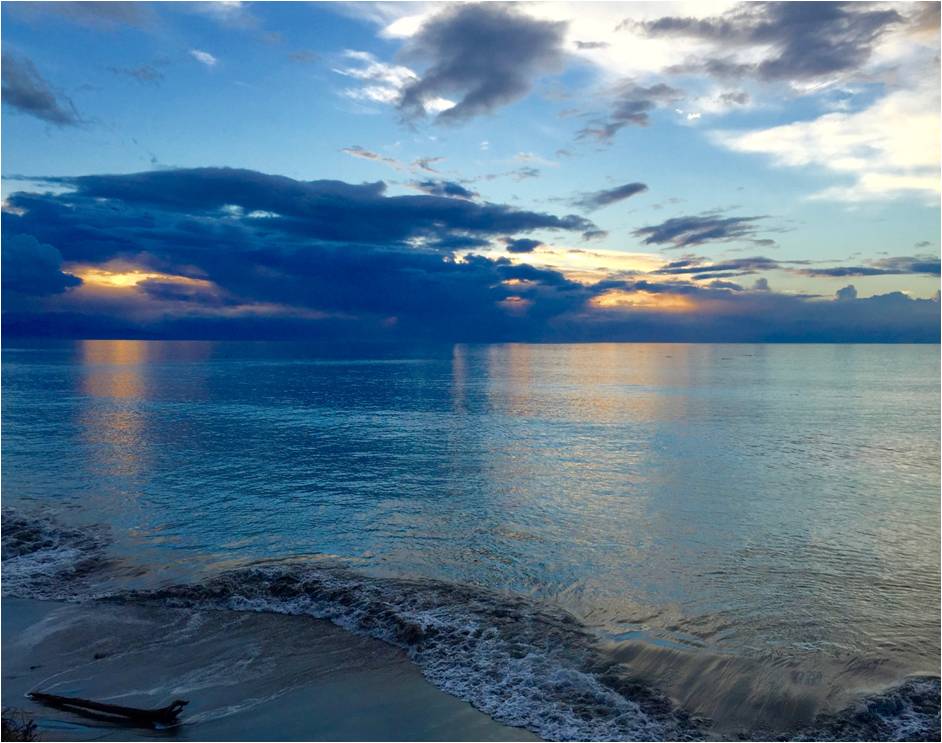 A snap shot Miss Windsor took of Sunset Beach during Sundown. Absolutely captivating.
Back home in Miss Windsor's beloved splendorous England, and from the luxury of her 'Royal Abode' One made plans to embark on a 'Culinary Explorative Journey' along the West Coast of the USA! First Stop – Whidbey Island and the surrounding areas. It also turned out to be darling's, a rather brilliant excuse to catch up with some dear friends. So, following Miss Windsor's royal arrival, she paid a special visit to an array of local establishments, such as: Dugualla Bay Farm and Oak Harbor Farmers Market - where she sampled some of the most delicious and exquisite produce of a culinary kind. As a result of Miss Windsor's expert critique, she then thoroughly recorded all of her discoveries in the form of a Blog.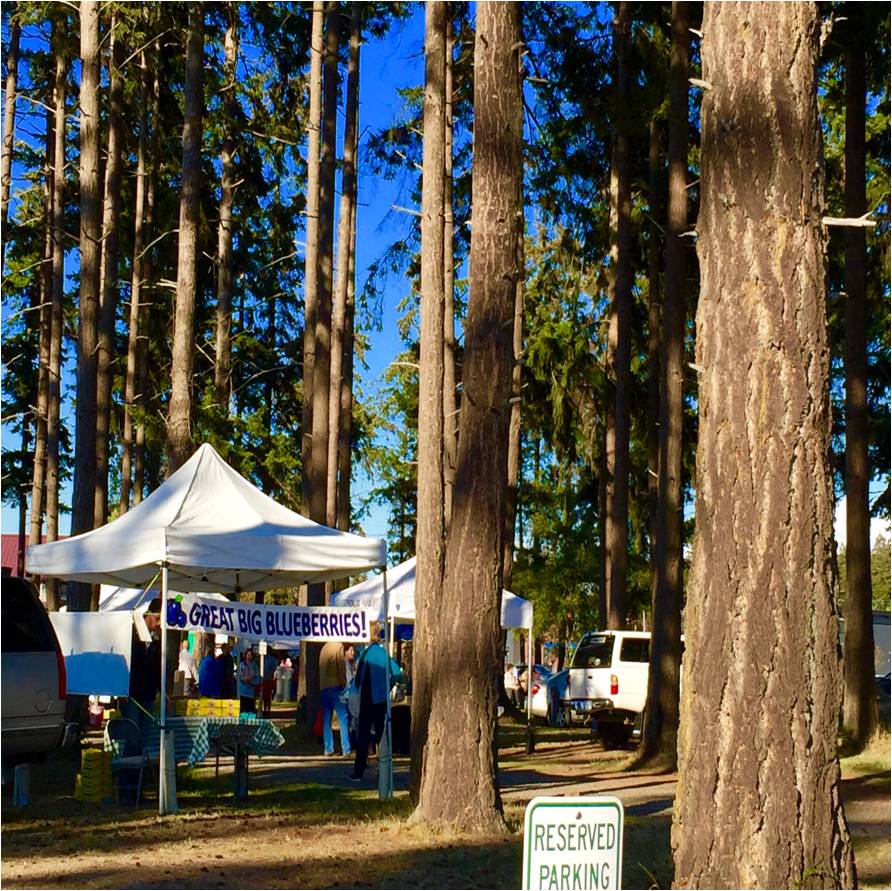 The 'Great Big Blueberries' pitch, at the Oak Harbor Farmers Market. Photo taken by Miss Windsor.
Here Miss Windsor presents to your good selves, an extract from her rather splendid 'September Blog', regarding the one and only Whidbey Island:
"Whidbey Island and the surrounding areas offer an easy going and a rather tranquil way of life. Quite a contrast to the hustle and bustle of London that One had become accustomed to. Definitely a place One would recommend to rest, reflect and recollect. Also, Whidbey Island is adorned with a lush boscage of spectacular rolling countryside. Oh I say! And since my arrival One has had the pleasure to experience, the ever so gentle Boreas that glides across the soft waves of the surrounding water, which gingerly filters through the still of the tall Fir Trees. An extremely captivating experience indeed, my dear Yoke-Fellows!"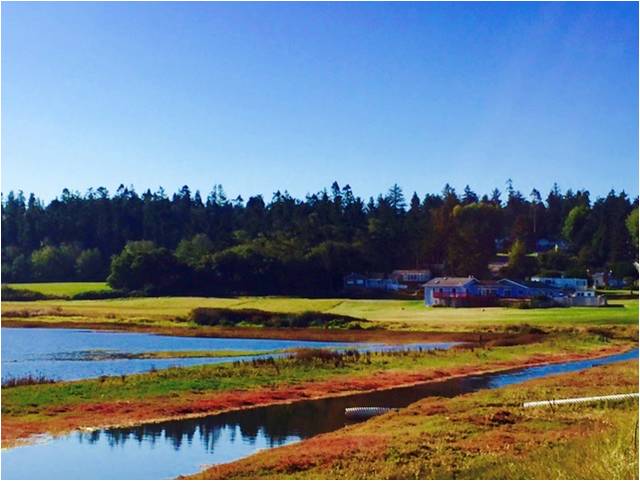 Now darling's, One invites you to read more of Miss Windsor's Blog, regarding her rather ravishing culinary adventures here on Whidbey Island and the surrounding areas! One thanks you for your undivided attention, and let's meet again sometime soon. In the mean time, please feel free to watch as I make the
perfect cup of tea.
Cheerio for now,
Miss Windsor x