Whidbey Island Beach Walk , watercolor by Dottie Sanders

Watercolorist Dottie Sanders and jeweler Kent Sanders will be featured artists during November at Artworks Gallery.

There will be a First Friday reception at the gallery November 4, 5-7:30 p.m. with light snacks and beverages and live entertainment by guitarist Rick Azim. Other Artworks Gallery artists will be on hand to greet visitors during the reception.
Dottie taught art, jewelry, writing and various "as assigned", subjects, during her 24 years of teaching in Alaska. She moved to Nome, AK from New York, where she taught art to students of all ages.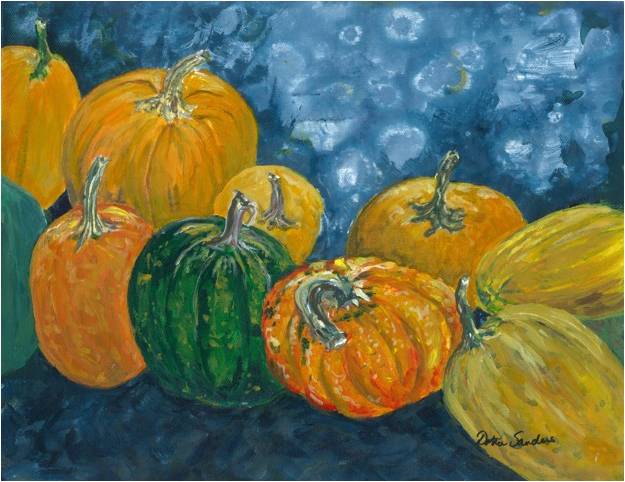 Pumpkin Delight, acrylic painting by Dottie Sanders
Dottie's beach scene was done near Joseph Whidbey Park, not far from her home. The pumpkins, in the other painting, were grown by friends which inspired several acrylic paintings and an awesome pie!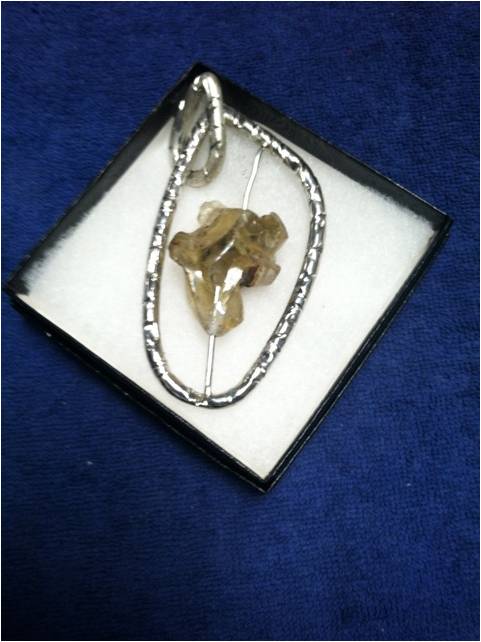 Melted Beach Glass and Sterling Pendant, by Kent Sanders
Lately Kent has been focusing on jewelry made from melted beach glass which usually has been made from old trash burning. More of this glass is being found on Whidbey Island because of the higher tides resulting from global warming. One of his newest creations is pictured below.
Artworks Gallery is located on Greenbank Farm on Whidbey Island. For more information, visit the web site: artworkswhidbey.com or call 360.222.3010.
Open daily11 a.m. – 4 p.m.