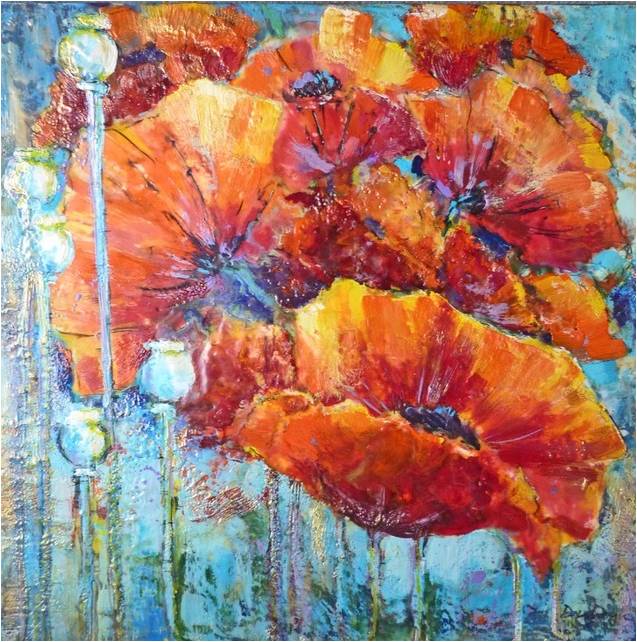 Trinity Lutheran Community Building,
18341 SR 525. Freeland
Guest Dee Doyle will be demonstrating encaustic painting at the Tuesday January 10th meeting of ASW. Dee has belonged to Art League North and Skagit Artists Together in Skagit Valley, she has been a member of Whatcom Art Guild in Bellingham, and Stanwood Camano Art Guild in Stanwood. Dee demoes, shows and sells watercolor, mixed media, acrylic and encaustic paintings. Doyle is currently showing in the Jansen Art Center in Lynden, Washington.
In addition to being selected as one of the Emerging Artists for La Conner's 2013 Art's Alive! Show, Dee's work has been selected for Art Show posters, and has won awards and prizes at various art shows and club challenges. Dee was also invited to demo at Mac Intyre Hall's Auction, in 2013, where her finished piece was auctioned off.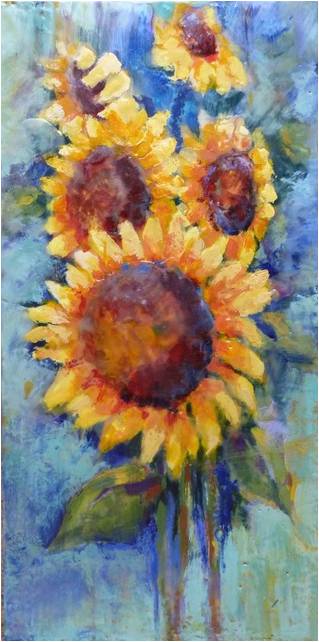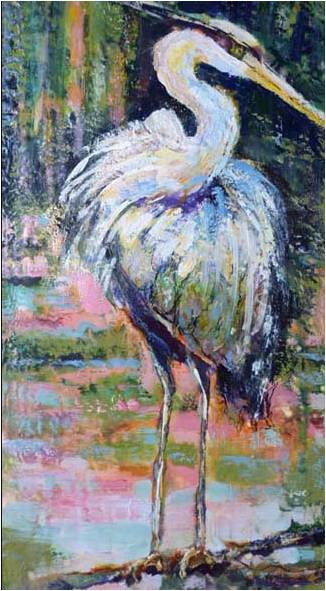 Dee says," I choose to push the boundaries in my work, and try new ways to work the paint, whether it's acrylics, mixed media, watercolors, or encaustics. I paint a wide range of subject matter in various mediums … always trying to impart a personal response to whatever subject happens to show up in the lessons I teach. Whatever I am painting at any time is my favorite thing to paint, and it all makes me smile."
ASW welcomes painters of all levels and media to join their meetings. We begin with a sack lunch at 11:30 a.m. The meeting will begin at noon with the demonstration at 1:10. Please bring artwork to share or for gentle critique. For more information, please call Deon Matzen at 360-341-1835