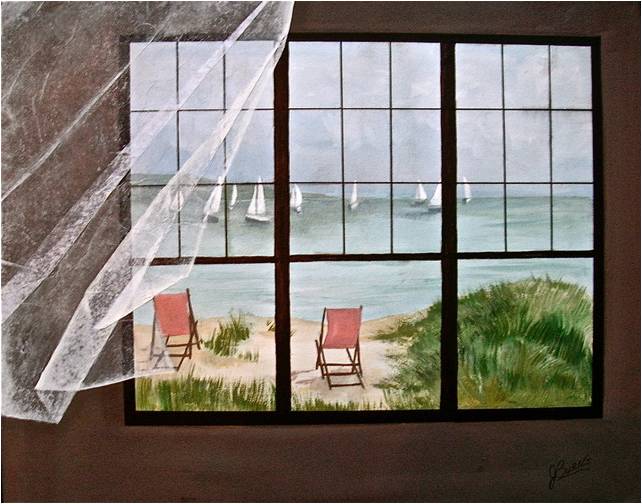 Room with a View, mixed media by Judith Burns.
Artworks Gallery will feature a group show for March with the theme "Blowing in the Wind". There will be a First Friday reception at the gallery March 3rd , 5-7:00 p.m. with light snacks and beverages and live entertainment by guitarist Steve DeHaven. Other Artworks Gallery artists will be on hand to greet visitors during the reception.
Whidbey Tulip Festival, photography by John Olsen.

Sole Salvation, mixed media by Gaylen Whiteman
Please stop by and see what the March Wind has Blown into Artworks!
Artworks Gallery is located on Greenbank Farm.
For more information, visit Artworks Gallery at:

Open Mon. Wed. Thurs. Fri. ~ 11 a.m. – 4 p.m.
Sat. & Sun. ~ 11 a.m. – 5 p.m.
Closed Tuesday
Call us at:
(360) 222-3010