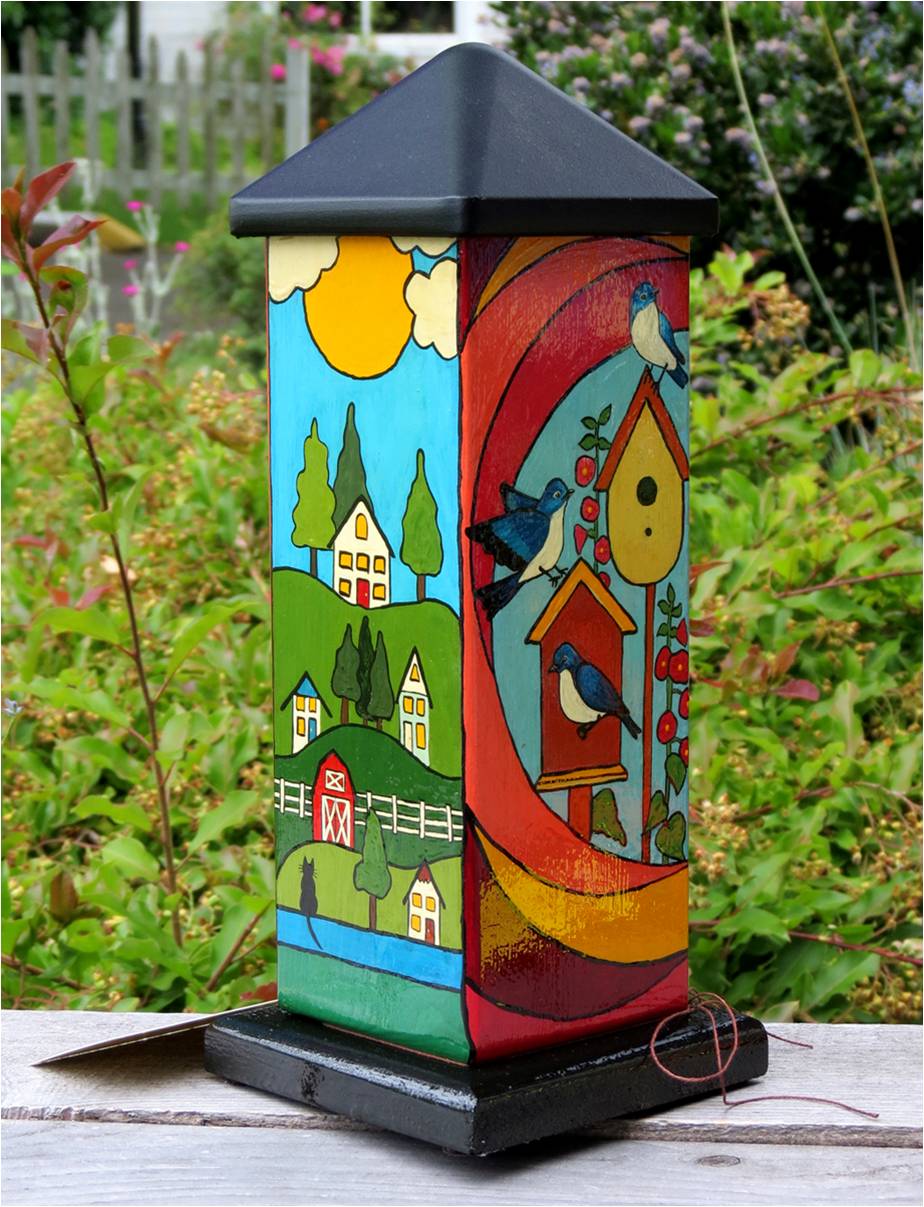 July 1 – August 3, 2017

BoHo Poles by Potter are handmade cedar "beads" that are stacked and joined to create bright and beautiful art poles for your garden, deck or anywhere you want a burst of color. Each pole is completely unique, designed & created by gallery artists Tim and Tonah Potter. Painted with high quality acrylic and finished with multiple layers of spar varnish, they will hold their brightly colored images throughout rainy winters and sunny summers. These charming and whimsical poles come in sizes ranging from one to eight feet tall and feature designs of birds, animals, flowers and other joyful images.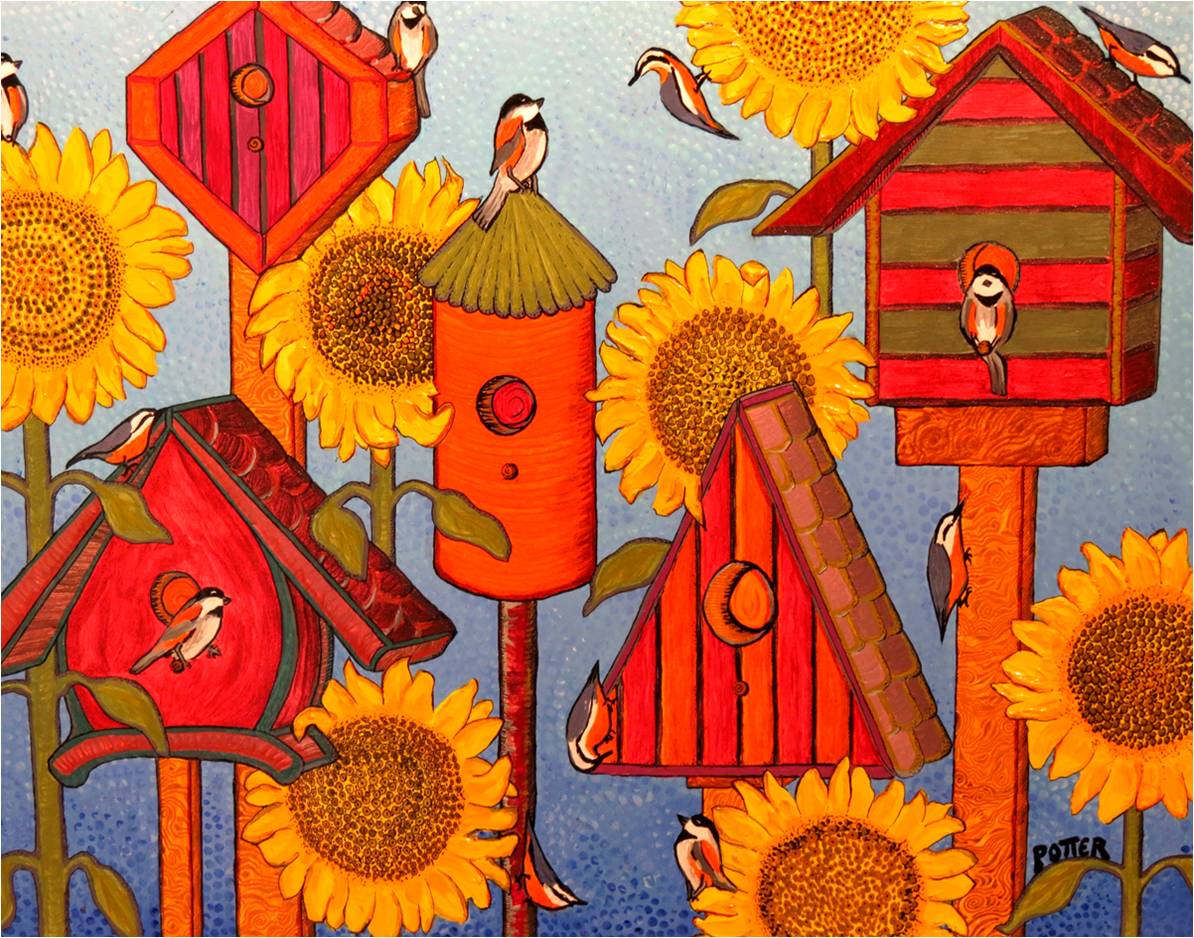 Also featured this month are the abstract oils and pastels of Kathleen Secrest, couture clothing by Teri Jo Summer, fantasy house paintings by Mary Jo Oxrieder, pastel landscapes by Judy Skinner, kiln formed glass by Dale Reiger, hand woven tapestries by Windwalker Taibi and so much more. And don't forget our newest edition of hand spun yarns by both Mary Jo and Windwalker.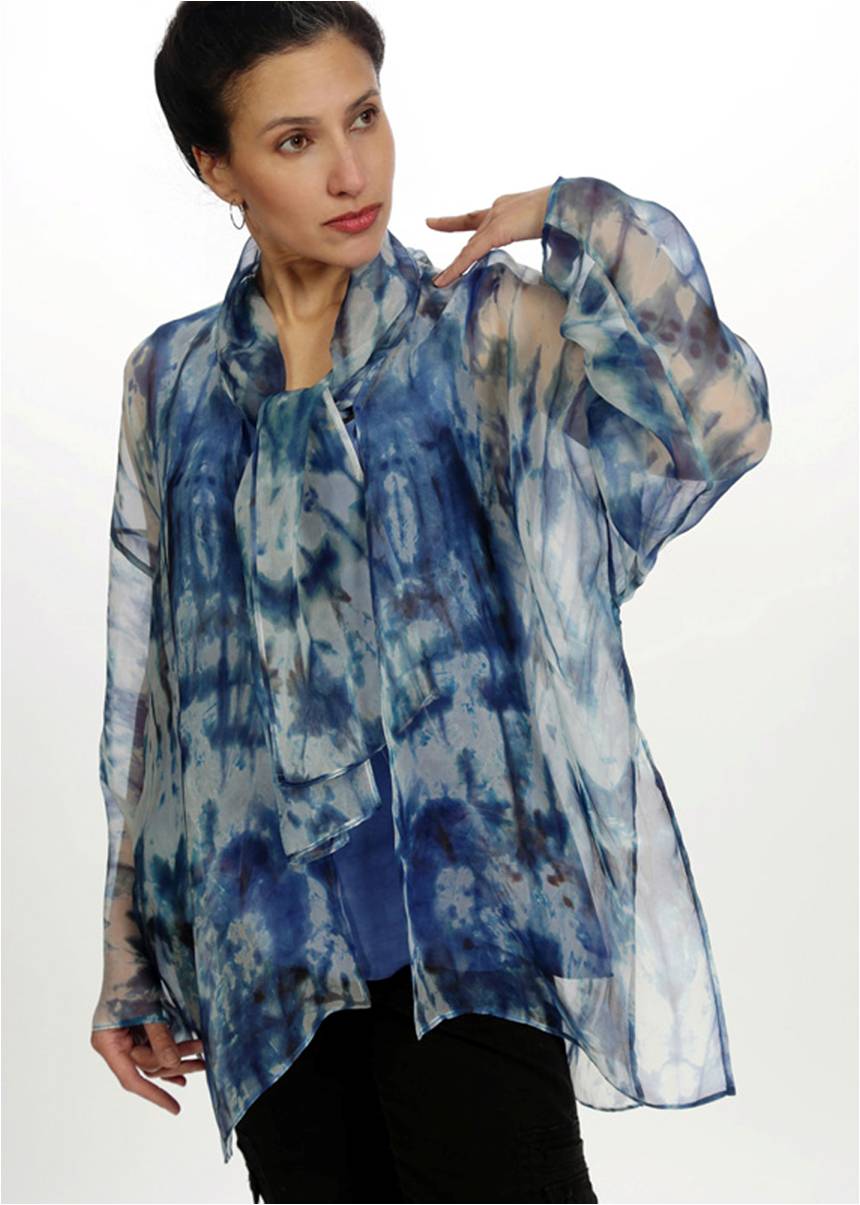 Please join Tim & Tonah Potter, Windwalker & Mary Jo, the Artworks Gallery, Whidbey Pies Café, Greenbank Wine and Greenbank Cheese shops for First Friday from 5-7PM. Raven Rocks Gallery is located at historic Greenbank Farm, 765 Wonn Rd. C-101, Greenbank, WA 98253.
For information and current gallery hours, please call 360-222-0102 or visit our website ravenrocksgallery.com