By Carolyn Tamler
There is a lot of synchronicity in Niki Leilani's life that led to her being a hypnotherapist and living on Whidbey Island.
Her original interest in doing hypnotherapy goes back 30 years to her grandmother, Carol, who was a hypnotherapist.
Niki says, "As a young person, I thought that was the most fascinating thing a person could be!" She feels a great sense of satisfaction following in the footsteps of her grandmother.

Before she felt the call to become certified as a hypnotherapist she was a restaurant owner, a parenting specialist and a yacht chef (and a few other things).

Niki has studied nutrition formally and informally for 20 years and brings that passion for food and nutrition to her work as a hypnotherapist. She currently holds certifications as a Nutritional Therapist, Sports & Exercise Nutrition Specialist and Detox Specialist.
In 2005 Niki completed her Bachelor of Science degree in Psychology from WSU. Her main focus of study was neuropsychology, learning how the brain and the nervous system influence a person's cognition and behaviors. This fueled her interest in hypnosis, but it would be many years before it was time to study it.
After the university Niki traveled around the world for nearly seven years visiting at least 15 countries, often by boat. Experiencing so many different cultures really had an impact on her. A little over three years ago the desire to help people live their best lives led herback to the Pacific Northwest to live, study and work.
Before Niki moved to Whidbey, she had her hypnotherapy practice in Seattle, then Anacortes. The major factor that brought her to Whidbey was family: her brother and sister-in-law purchased Whidbey Air Park in December and moved to the island.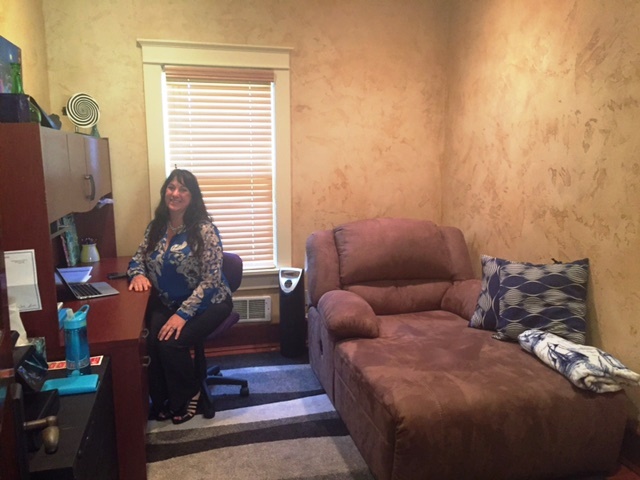 While visiting them for what was meant to be two weeks, she happened to be reading Drewslist and noticed that the historic Sears House was available for rent from Goosefoot. When she visited the site, she immediately knew this was the place where she wanted to establish her hypnotherapy business. She also notes, "I am honored to be part of the Goosefoot family and the South Whidbey community."
This location for Food For Thought Hypnosis provides a large, comfortable space for her to work with her clients. Niki's objective is to help her clients attain their goals. Some of the most common things that bring people to her are weight management, forgiveness and anger work, pain management, lack of self-confidence and esteem building, and phobias. She has already received a lot of feedback that her method has a very high rate of success.
Niki Leilani always provides a free 30-minute consultation to help a person decide if hypnotherapy is the right fit to help that individual achieve his or her goals. Each session is up to two hours. She has found that most people attain their goals in just two to seven sessions.
To schedule an appointment give Niki Leilani a call at 360-660-5151.