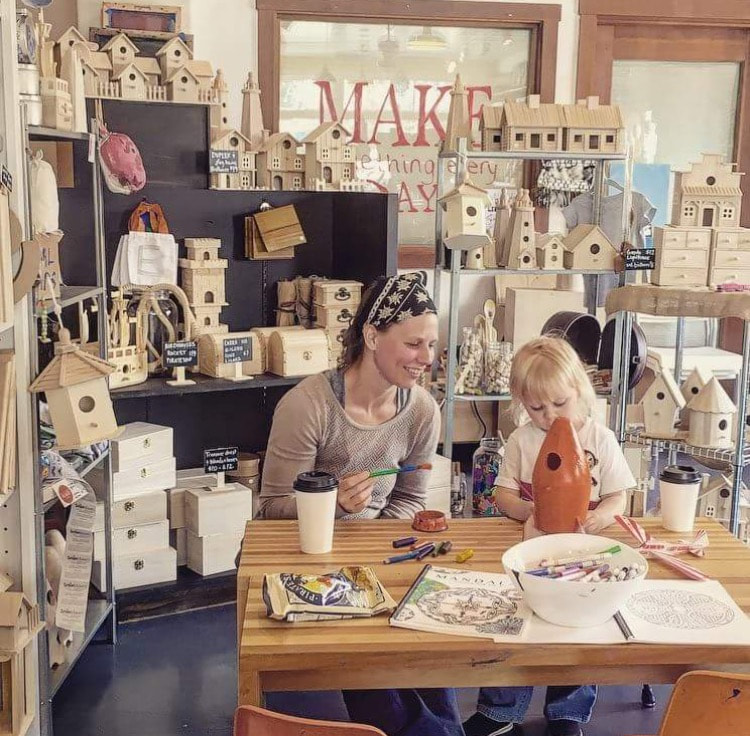 By Carolyn Tamler
It's difficult to describe what kind of store Make Whidbey is because there is such a variety of items for sale.
There is a wide selection of Turnco Wood Goods. Then there are supplies for children to make items at a kid-sized table. There are lots of kitchen and home items. They also sell candy from Sweden and Finland made with high quality ingredients. There are many items made by locals using screen printing including shirts, cards and towels, plus they make their own screen printed cards.
One of the best ways to describe Make Whidbey is that it is a great place to shop for special gifts, most of which are products created by Whidbey businesses.
Make Whidbey owners, Kelly and Janae Cameron, moved to Whidbey from Vancouver, BC in 2011. Janae had moved to Canada with her husband in 2007. They had a daughter in 2010 and began thinking about where they wanted to raise their child. Janae's parents, who lived in Mt. Vernon, suggested that Whidbey Island might be a nice place for a young family. One trip to Whidbey convinced Kelly and Janae that this was where they wanted to be.
Kelly had established Turnco Wood Goods as an on-line business based in Canada in 2008. Besides the many wood kitchen and functional items sold in the store, Turnco does custom jobs including large hand-carved tables that are sold to stores and farmer's markets.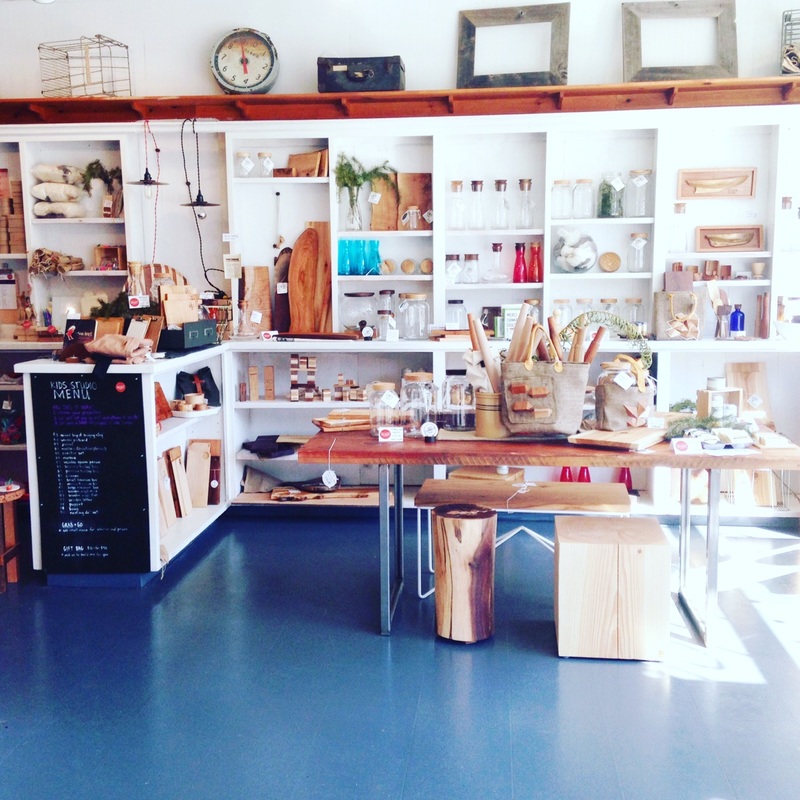 After they moved to Whidbey, the Camerons wanted to create a retail business where they could connect with people. They also wanted to have a place in their store that would be fun and have reasonably priced projects for children to do.
They learned that the Dodge Building in Clinton, just up from the ferry terminal, was available for rent. In May 2015, they opened Make Whidbey. Janae thought she would only be at the Clinton location for a couple of years, but the business has continued to grow, and so has her connection in the community: she is now the Vice President of the Clinton Chamber of Commerce.
Janae says, "It takes a lot of time and energy to have a retail business. Kelly and I are really pleased with how much the business has grown."
Janae has focused her energy on having an excellent supply of Turnco items at the store, and she has also made a commitment to focus on other local "makers." She says that currently 80% of the products she sells are made on Whidbey.
Make Local hours are Tuesday – Saturday, 11:00 a.m. to 5:00 p.m. and Friday, 11 a.m. – 6:00 p.m.; the store is closed on Sunday and Monday. They can ship items.
Check out their website: http://makewhidbey.com/goods-at-make.html and their Facebook page: https://www.facebook.com/MAKEwhidbeymarket/