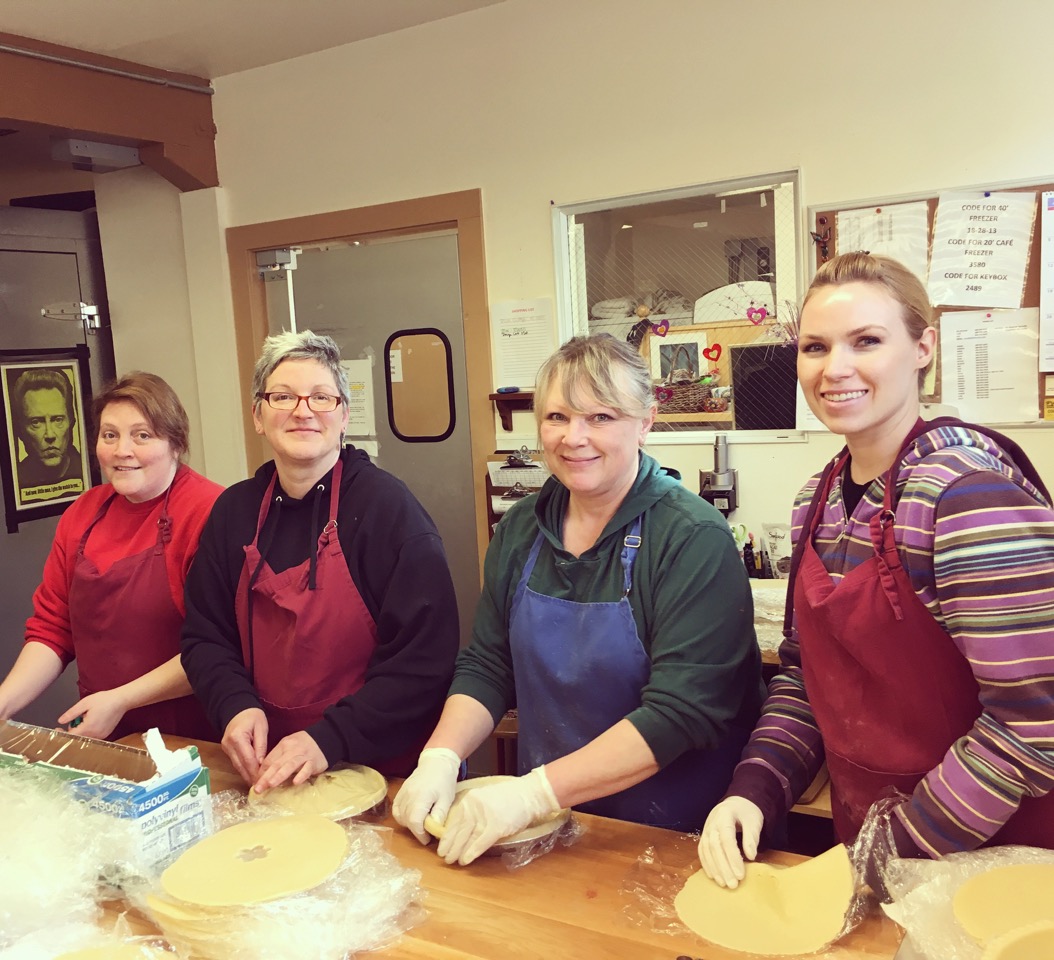 By Carolyn Tamler
When Joe Gunn was visiting his mother, Jan Gunn, five years ago at the Whidbey Pies kitchen and the café, he remembers her saying to him, "This could all be yours one day."
Jan Gunn started out making loganberry pies in 1986 to have a dessert option for people coming to her "Whidbey Fish Market and Café," her first restaurant in Greenbank. She closed the restaurant in 1996, but continued to sell her pies wholesale from the commercial kitchen at the Gunn house in Greenbank.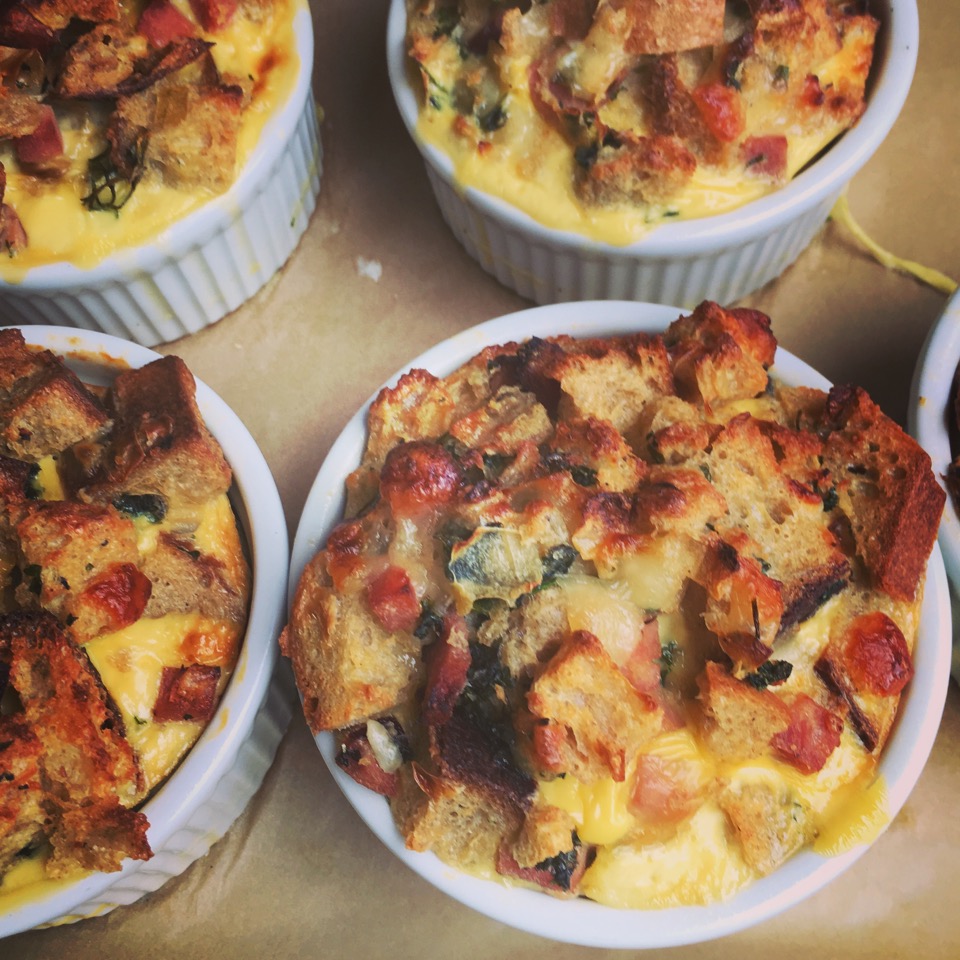 In 2003 Jan created a new restaurant, the Whidbey Pies Café. Ever since that time, the Whidbey Pies Café and the Whidbey Pies business have continued to thrive, and many visitors to Greenbank Farm include a brunch or lunch at the café as part of their experience and often purchase a fresh-baked pie on their way home.
Joe Gunn grew up on Whidbey but moved away to go to college in Santa Barbara, California. He met his future wife Jessie in Santa Barbara, and the two moved to New York and lived there from 2006 to 2014 before moving to Whidbey.

Even before they were married, Joe and Jessie were thinking about moving away from New York to somewhere else to raise a family. Their decision to move to Whidbey began to take shape in 2012 when Jan Gunn put her business up for sale. Joe came to work at Whidbey Pies for a few months, "To see if it was something I really wanted to do,"
Joe and Jessie made their move to Whidbey in 2014 and married at the end of the year. Originally, Joe managed the businesses until he purchased them from his mom late last year. In addition to the other reasons for moving to Whidbey, Joe adds, "I was able to give my mom a decent retirement and maintain the legacy she created."
Joe says it was an easy decision: "It was a great business and there is a quality of life on Whidbey that is unobtainable in a city. I wanted the life balance that is possible here."

As the new owner of the two businesses, he has done some updating of the café, streamlined the menu options, added new reader boards and still has maintained the farm house feeling.

Whidbey Pies makes an average of 1,500 pies a week. During the holidays, they have 15-hour bakes of over 1,000 pies at a time; in 2016, they baked 2,600 pies for Thanksgiving.

Joe enjoys using the restaurant experience he acquired over the years to do some of the cooking. He currently makes the chowder ("We go through around 10 gallons of chowder a week") and the savory pies.
He is quick to give his crew members recognition: "We have a very dedicated hard working staff, many of them long term employees that have been with us since the beginning. During the summer, the two businesses employ around 30 people; during the slower times of the year, there are about 15 employees.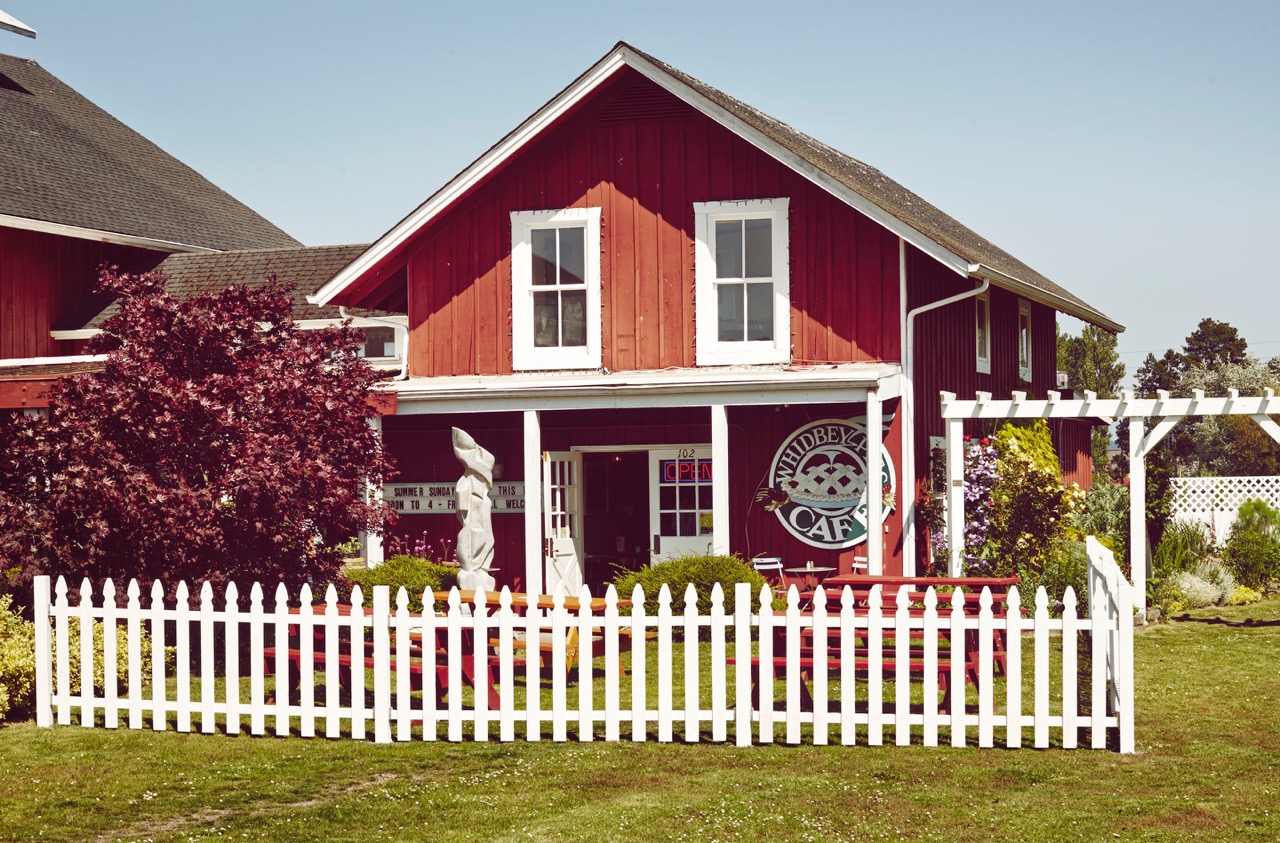 Joe beams with excitement and energy when talking about his businesses. He is pleased that the more relaxed style of life on Whidbey will provide the perfect environment for their baby due in November.
For a current list of pies that are for sale, menu items, where fresh and frozen pies may be purchased and other information about the kitchen or the café, visit the website: http://www.whidbeypies.com/.