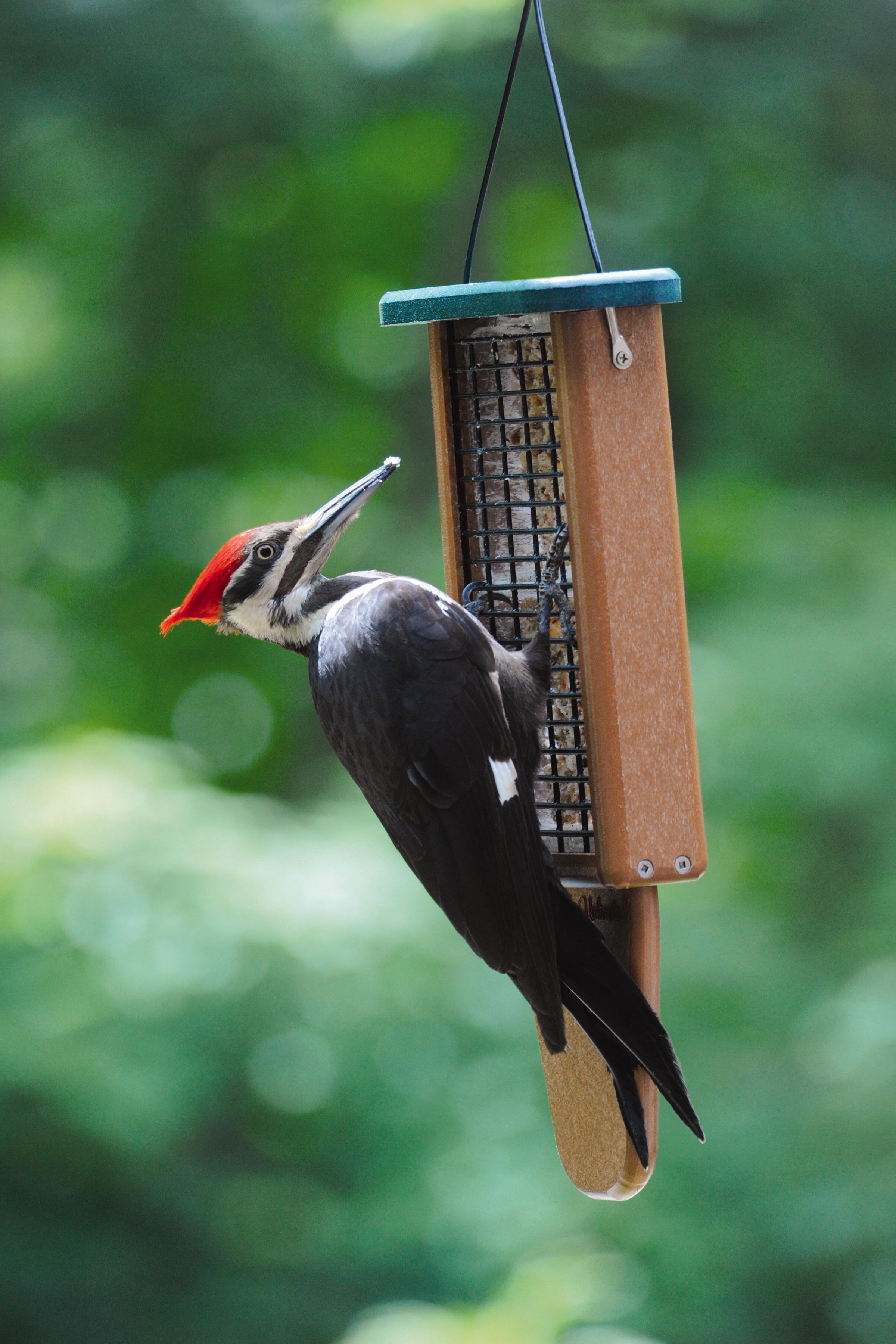 By Carolyn Tamler
Fall is here and winter just around the corner, so backyard birds will be actively looking for roosting locations and winter food sources. Migration, food preferences and weather all influence bird activity at backyard bird feeders. Being "seasonally savvy" means adjusting your feeding program to match your bird's changing behaviors. This will attract more birds and help sustain birds through the winter.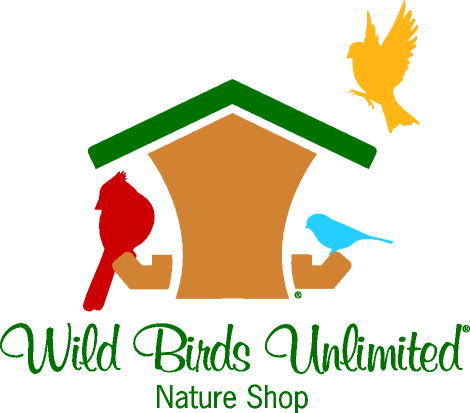 Here are some tips to for being seasonally savvy:
Offer seed blends with sunflower seeds (in and out of the shell), sunflower chips, peanuts and tree nuts during fall & winter to cater to caching behavior of chickadees, nuthatches, and jays. (Sunflower seeds mimic many tree and flower seeds and are a favorite of backyard birds.)
During fall & winter months, a consistent food source helps birds reduce stress and maintain a healthy body condition during harsh weather. Keep at least one seed feeder filled with fresh and dry seed – a protective dome helps keep seed dry.
Dark-eyed Juncos are increasing in numbers for fall & winter: include more millet and sunflower seed in a feeder on the ground. Watch them "scratch hopping" backwards on the ground searching for seeds.
Maintain your nectar feeders for our Anna's hummingbird – our year-round hummers on Whidbey Island.
Keep at least one suet feeder well stocked with high protein suet for our numerous native woodpeckers. A suet feeder with a long tail prop feature will aid woodpeckers during feeding.
Wild Birds Unlimited has found a happy home in Freeland since August 2013. Shirley Hendricson and her sales associates, Barbara Gohlke, Michael Yost, and David Wright, share a joyful enthusiasm for wild birds and for helping customers.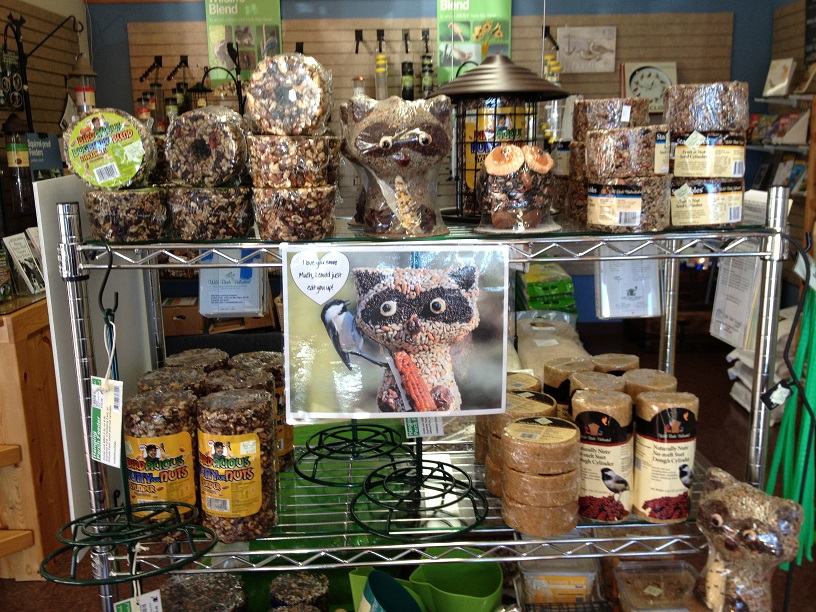 Wild Birds Unlimited offers fresh and healthy bird food, a wide variety of well-designed bird feeders and nesting/roosting boxes for birds and bats, suet, seed cylinders, bird baths, books, binoculars, a unique assortment of practical and beautiful gift items, wind chimes and garden art.
Shirley and her crew wholeheartedly endorse these words from Wild Birds Unlimited:
"The key to the conservation of bird populations is to be found in providing the habitats needed for their natural reproduction and sustained survival. Interaction and education are the ultimate keys, because we must know something before we can love it…and we protect only what we love. If we learn about birds through the joy and excitement of attracting them to our yards…then we are sure to grow in our desire to protect them."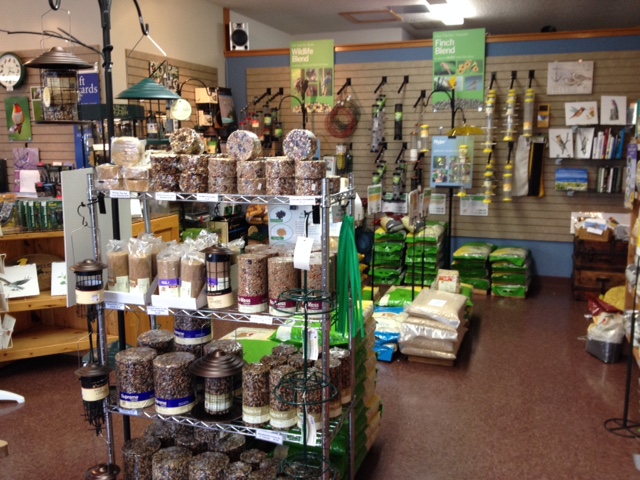 For more ideas and suggestions, stop by and see Shirley, Michael, Barbara, or David at Wild Birds Unlimited, 5565 Van Barr Pl., Suite AB, in Freeland, from 10:00 a.m.to 5:00 p.m., Monday through Saturday, and 11:00 a.m. to 3:00 p.m. on Sunday; phone: 360-341-1404. To learn about specials and other information, check out the website for Wild Birds Unlimited in Freeland: http://freeland.wbu.com/.