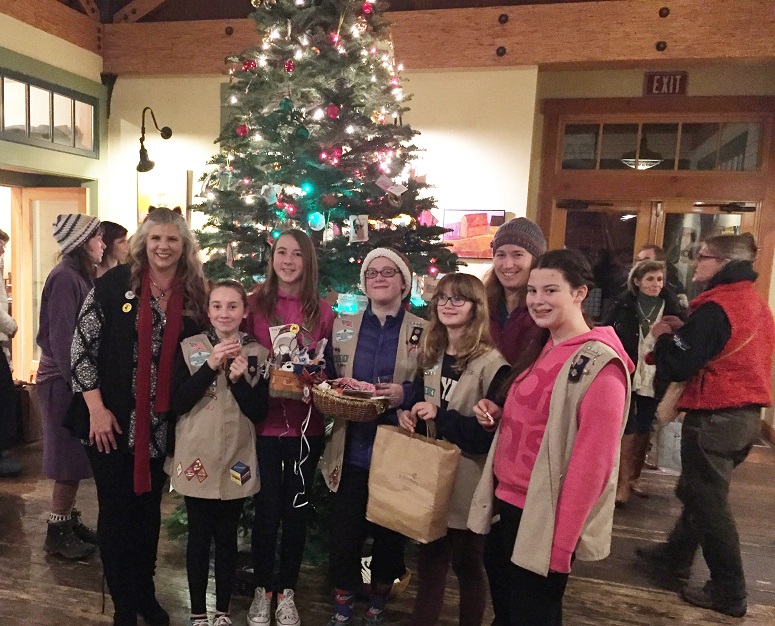 Langley, Whidbey Island, WA (November 21, 2017) – In its fourteenth year, The Giving Tree will be decorated with handcrafted ornaments made by the staff and volunteers of non-profit organizations located on Whidbey Island. The Giving Tree will be on display from December 1st to the 31st at two locations: The Bayview Cash Store, located at 5603 Bayview Road, and the Island Athletic Club (IAC), located at 5522 Freeland Avenue in Freeland.
The Giving Tree is sponsored by Goosefoot, a non-profit organization that brings neighbors together to build a sense of place and community, to preserve rural traditions, to enhance local commerce and to help create a healthy, sustainable future for South Whidbey Island.
Local groups representing all of Whidbey Island and working on issues ranging from family support services to resources for animals, food assistance to end-of-life care, are represented on the Giving Tree each year. A suggested minimum donation is set by each organization and all proceeds from the purchase of ornaments go back to the organization. Information on each charity is available to take away.
After choosing their ornaments, Cash Store visitors may take them to either of four shops—Side Market, Salon Bella, Bloom's Taste for Wine, or the Taproom—for purchase. At the IAC, the front desk will be handling ornament purchases. Please bring cash or checks as credit/debit cards won't work for these sales. Prices range from $5 to $25 per ornament.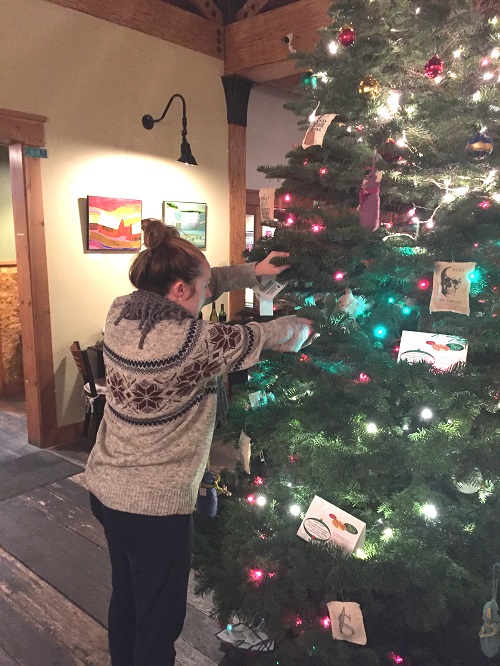 The ornaments make wonderful gifts, stocking stuffers, and are perfect items for clients, employees, or gift exchanges events. This year's participating non-profits include Giraffe Heroes Project, Oasis for Animals, Whidbey Island Nourishes, Kids First, Equestrian Crossings, South Whidbey Tilth, Readiness to Learn Foundation, WhidbeyHealth Foundation, South Whidbey Children's Center, and WAIF.
Please call (360) 321-4246 for further information. The Giving Tree will be on display through December 31 in the Bayview Cash Store and at the Island Athletic Club. The Cash Store is located at 5603 Bayview Road, right off of Highway 525, on the corner of Bayview Road and Marshview Avenue. The Island Athletic Club is located at 5522 Freeland Avenue in Freeland