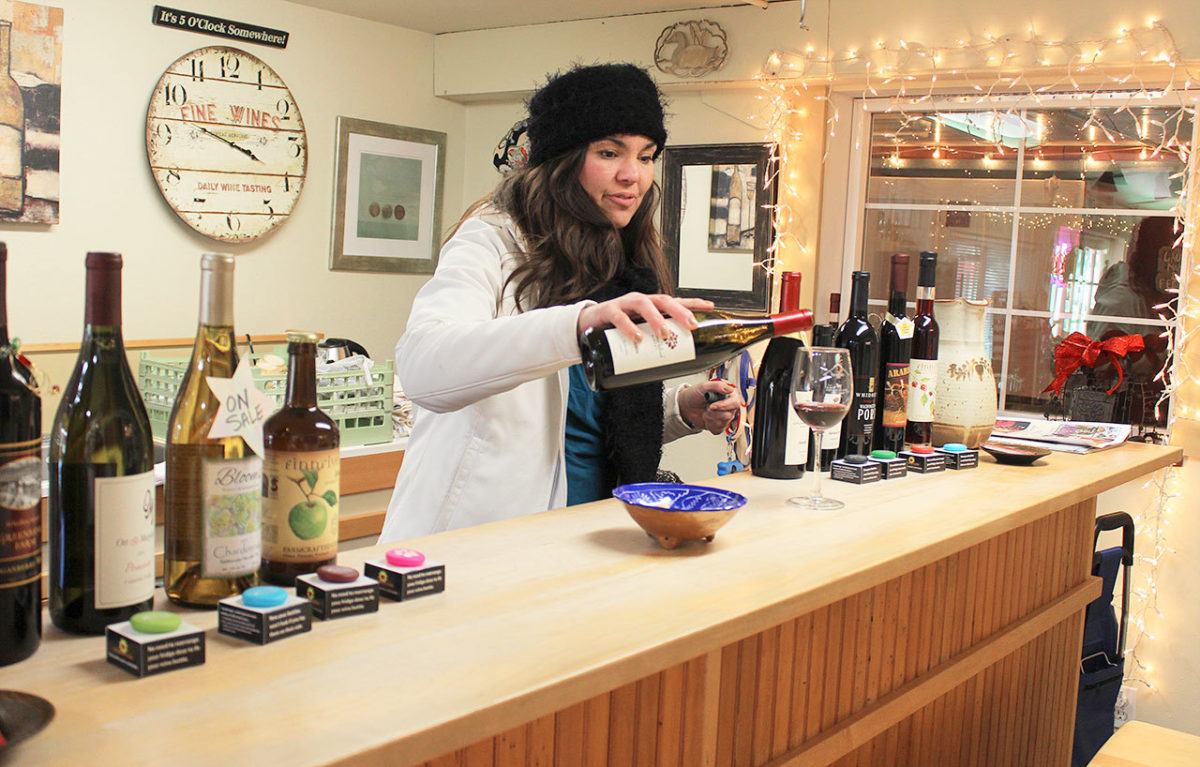 By Carolyn Tamler
Hollie Swanson, in partnership with her parents, Gerald and Teresa Swanson, became the owners of the Greenbank Farm Wine Shop at the end of 2015. Hollie says embarking on this venture allowed her to pursue one of her life passions: "I've had a love of wine my entire adult life." The Swansons are long-time residents of Puget Sound, with Hollie already living on Whidbey Island and her parents joining her here from Port Townsend.
Prior to become a wine shop proprietor, Hollie followed a broad range of careers. She studied aviation, and then atmosphere science at the University of Washington, worked in validation and testing for Boeing, and was a professional firefighter for the City of Kent.
She moved to Whidbey Island in 2005 to be close to family.
| | | |
| --- | --- | --- |
| | | Early in 2015, Hollie began talking with her parents about creating some kind of family business. In April, she saw that the Greenbank Farm Wine Shop was for sale. She realized, "I did a lot of wine tasting in my life and had acquired considerable knowledge about the industry. I've done many wine tours in the United States and I have many friends in the wine industry." |
After talking with her parents about the possibilities, they concurred. Hollie and her parents purchased the shop from the Greenbank Farm Management Group and completed their negotiations with the Port, including a one year lease for 2016 with an option to renew.
Current beverage items on the shelves include wines from local wineries, fruit wines, dessert wines, hard ciders, wines made from organic and biodynamically grown grapes, loganberry products, and craft beer such as the organic farmhouse Belgian-style ales from "Propolis Brewing."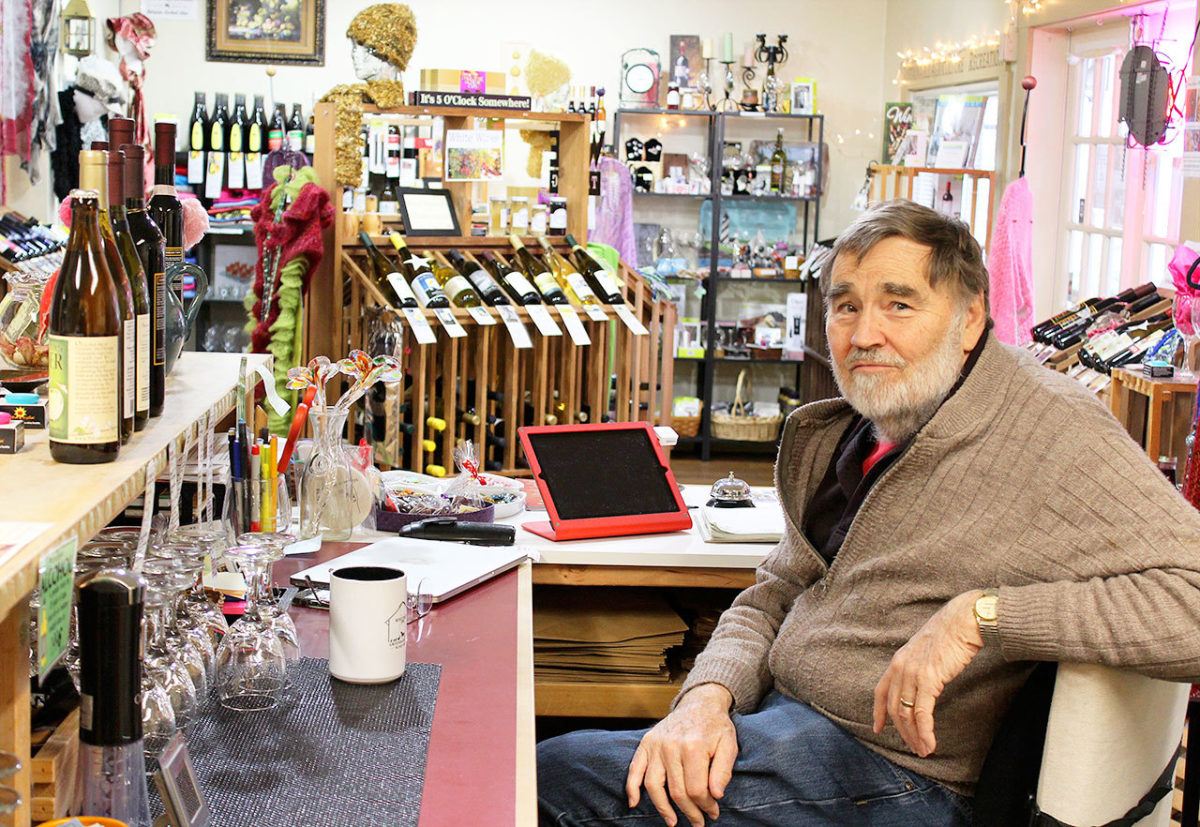 Recently, Greenbank Farm Wine Shop has expanded its variety of gift items to include chocolates from Sweet Mona's of Langley and Whidbey Island Fudge Company, hand blown glass items from Callahan's Firehouse, hand-dyed silk and hand blown glass jewelry by CFibers, as well as other great gift ideas.
The shop has been selling a lot of the "W.I.N.O.S." (Women In Need Of Sanity) signs, wine glasses, and coasters made by local artist Julie Young.
Hollie says, "I've tasted everything I'm selling, so that I am familiar with the various wines. We offer many samples and I encourage people to taste many to be sure they are getting the wines they like." Most of the wines are in the $15 - $35 range.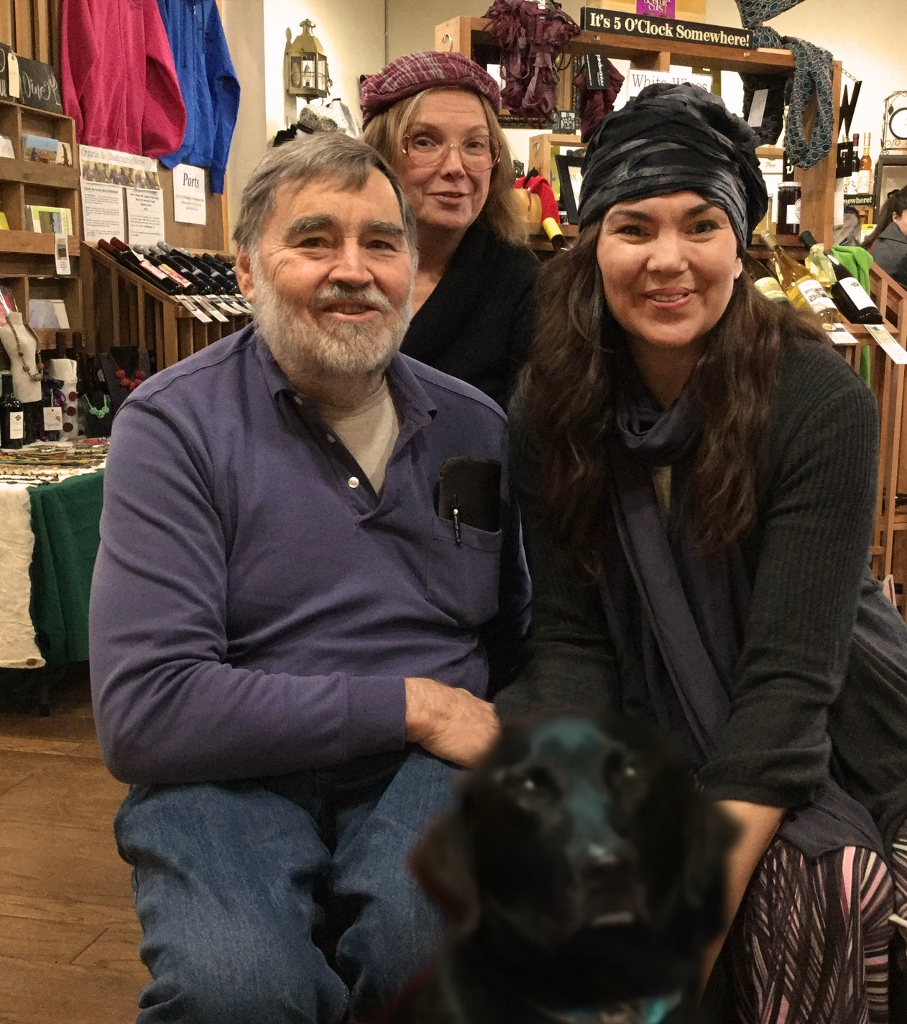 The Greenbank Farm Wine Shop, in Barn A at the Greenbank Farm is open Friday and Saturday from 11:00 a.m. to 5:00 p.m., and Sunday, Mondays, Wednesdays & Thursdays 11:00 a.m. to 4:00 p.m. (Closed Tues). Myer the shop dog is there most times to greet visitors.
To get more information about the wines available at Greenbank Farm Wine Shop give them a call: 360-222-3797. Shipping is available. Their website is under construction at www.gbfwine.com and soon will offer online purchasing capabilities.