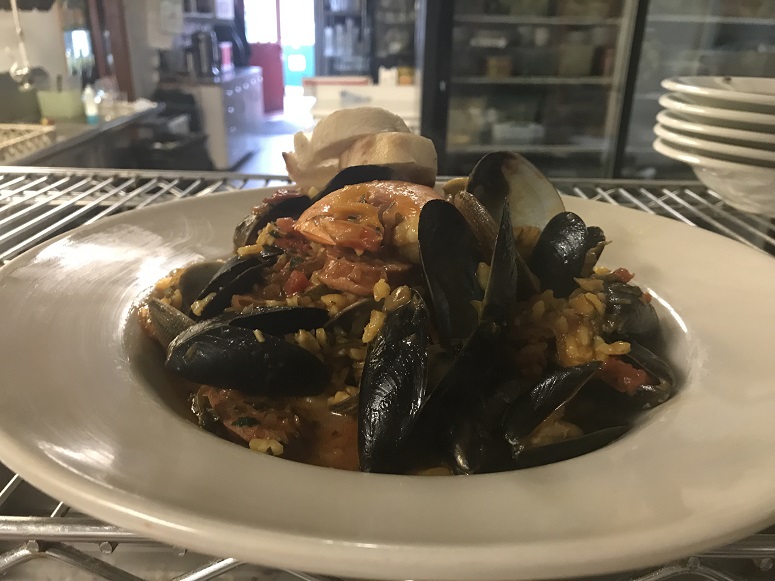 By Carolyn Tamler
Charmers is a unique restaurant on the island, featuring Southern Italian specialties made with fresh, natural products; that means lots of seafood, local produce, olive oil and garlic. Owner/chef Linda Coffman has designed the restaurant to be a lively place "where people will come to have fun with their friends and enjoy great food."
Coffman attributes her love of cooking to her grandmother. She was born in Poulsbo and grew up on a farm owned by her grandparents. She spent a lot of time gardening and learning cooking skills from her grandmother. Her grandmother taught her the farm-to-table concept. Coffman loves to let people know that the crab cake recipe that is praised by her customers is the recipe from her grandmother.
Charmers Bistro is the culmination of Coffman's search for the right location on South Whidbey for her vision of a South Italian Northwest fresh restaurant.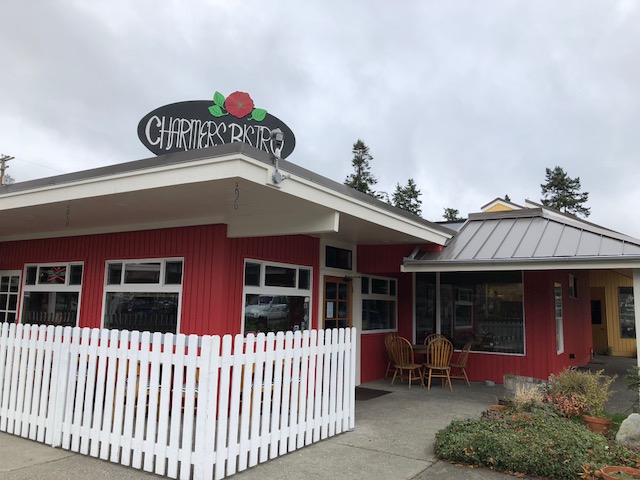 Charmers Bistro places a large emphasis on Northwest fresh seafood, and Coffman is pleased with the variety she is offering including crab cakes, paella and cioppino. There is also an excellent selection of meats, poultry and pasta, all made with fresh, local (whenever possible) ingredients. Gluten-free items are available .A full service bar offers an extensive wine list – old world, international, as well as regional wines. Wednesday features half-price wine bottles. And, of course that is a full bar for beer and cocktails.
Coffman is a strong supporter of the local community, and she has been spending time getting to know local farmers and looking for local sources for her meals as much as possible.
The restaurant is open for lunch and dinner, Tuesday, Wednesday, Thursday and Sunday, from 11:30 a.m. to 8:00 p.m. and Friday and Saturday from 11:30 a.m. till 10:00 p.m.

Charmers Bistro is open for Saturday and Sunday brunch, from 9:00 a.m.to 2:00 p.m. with breakfast specialties that include crab cakes and lobster benedicts, lobster omelets as well as traditional breakfast fare.

To see the latest menu items and entertainers who will be performing, visit the new website: https://charmersbistro.com/

To make a reservation, or to learn about the specials for the day, give Charmers a call at (360) 331-2123.