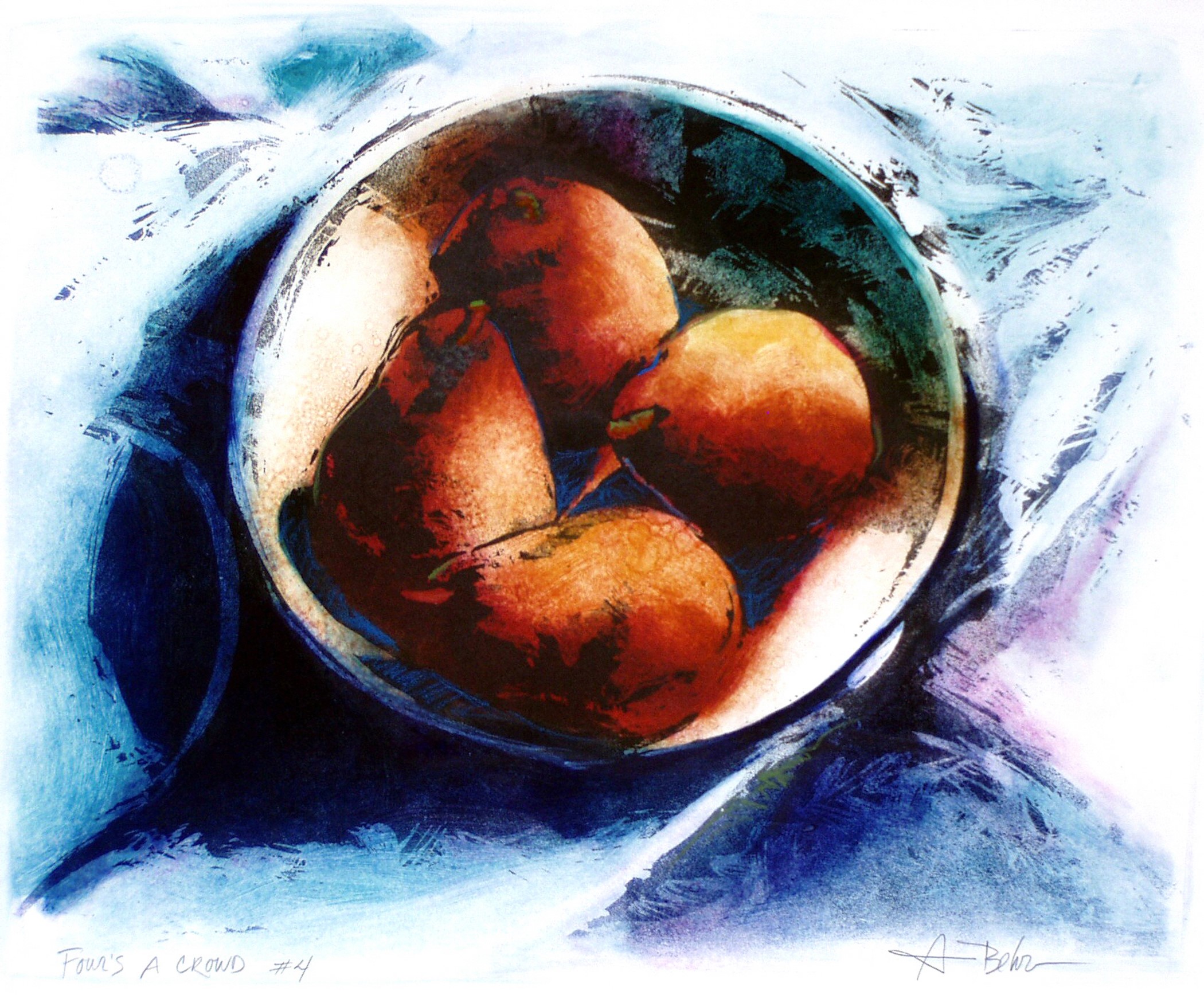 Four's a Crowd - Anne Belov mono print
March 3 - April 2
---
Artist's Reception
Saturday, March 3 from 5 to 7 pm
During Langley's First Saturday Art Walk
Light refreshments will be served
---
The art of intaglio print making has been practiced since the mid-15th century. Over the years artists keep coming back to this versatile medium to explore its rich possibilities. So it is with four of Whidbey Island's finest painters: Anne Belov, Buffy Cribbs, Bruce Morrow and Rob Schouten. Early on in their respective art educations these artists encountered the etching medium, and while they have gone-on to careers focused on painting, they continue to produce their original prints as well. In case of Morrow and Cribbs this has led to the establishment of Flicker Feather Press on Whidbey Island, where one can take classes or rent press time.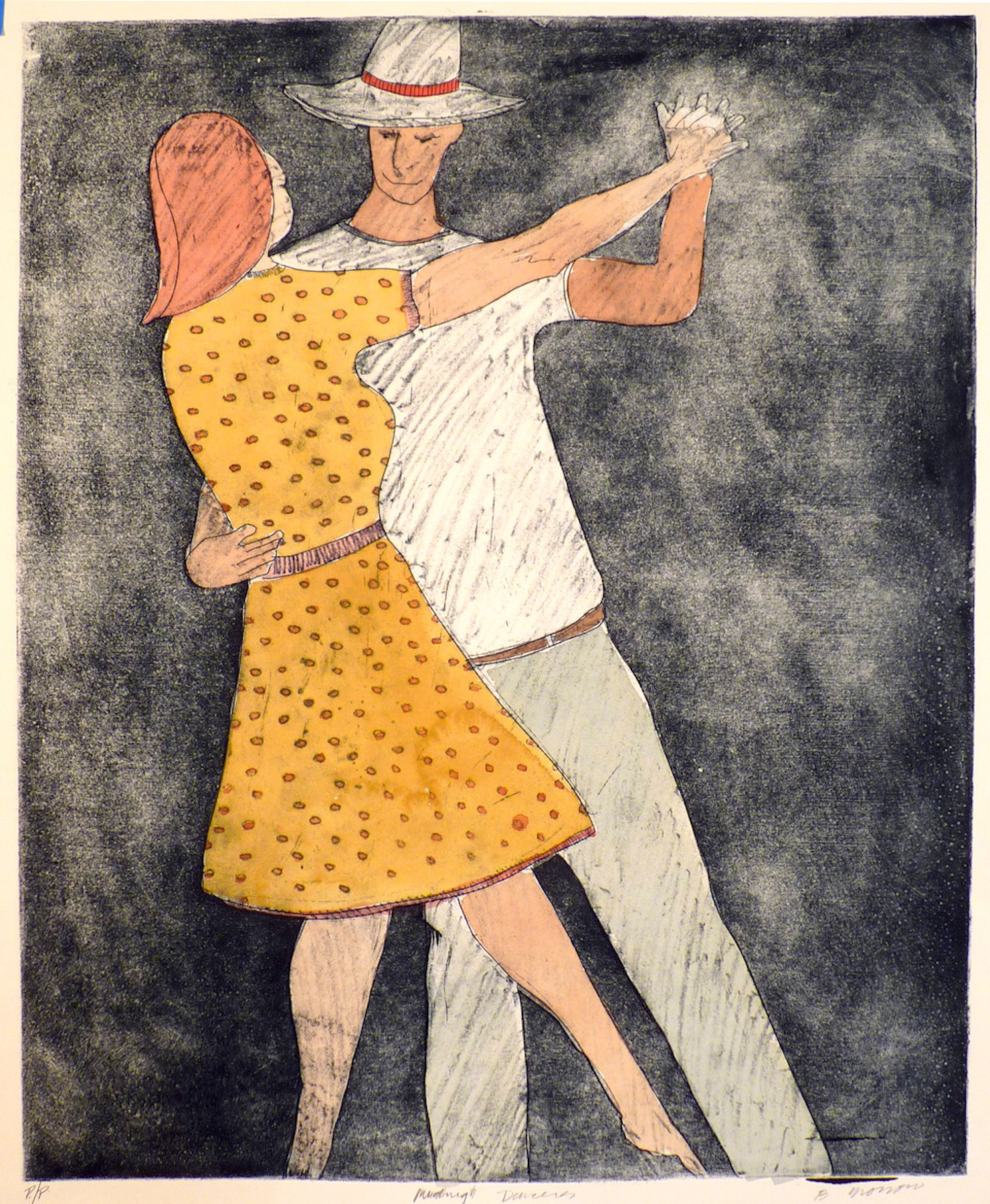 Midnight Dancers - Bruce Morrow etching
The exhibition includes mono prints, aquatint etchings, black & white and hand colored etchings.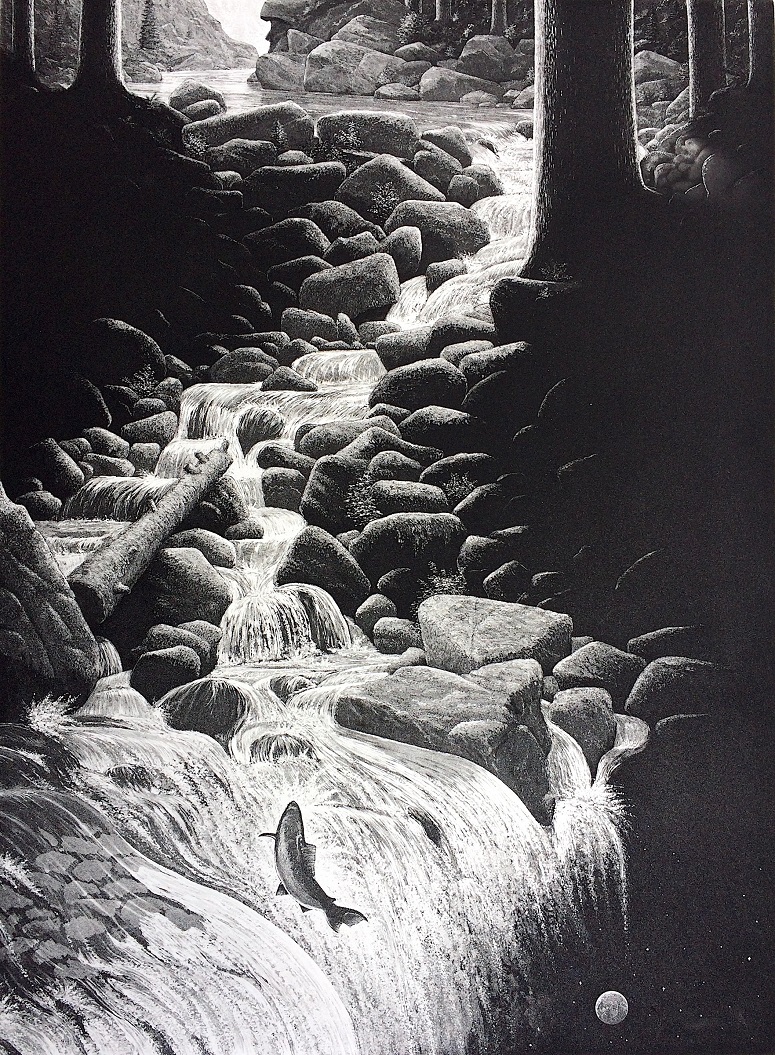 Journey - Rob Schouten etching
Please join us for our Artist's Reception on Saturday, March 3 from 5 to 7 p.m. in conjunction with Langley's First Saturday Art Walk when Langley's galleries and shops are open until 7. Many of our gallery artists will be in attendance and light refreshments will be served. We'd love to see you.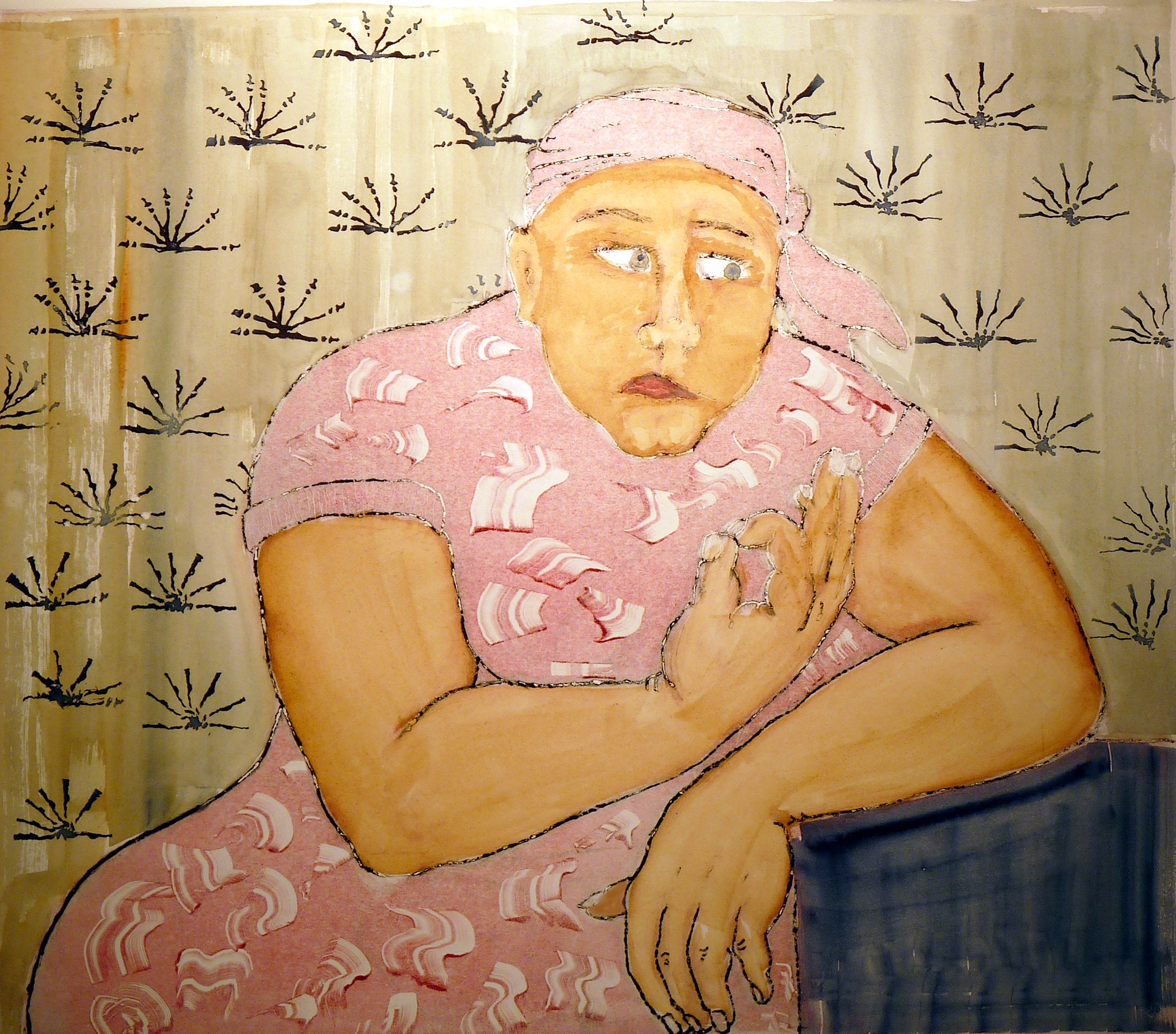 I'm Going to Count 'till Three - Buffy Cribbs etching
Rob Schouten Gallery, a premier showcase for Whidbey Island and Northwest artists, is located at 101 Anthes Avenue, Langley WA at the corner of First and Anthes. The gallery is open Weekends 10 - 5, Mon. Thur. Fri. 11 - 4. Tue. Wed. by appointment.
For further information, call 360.222.3070 or email info@robschoutengallery.com