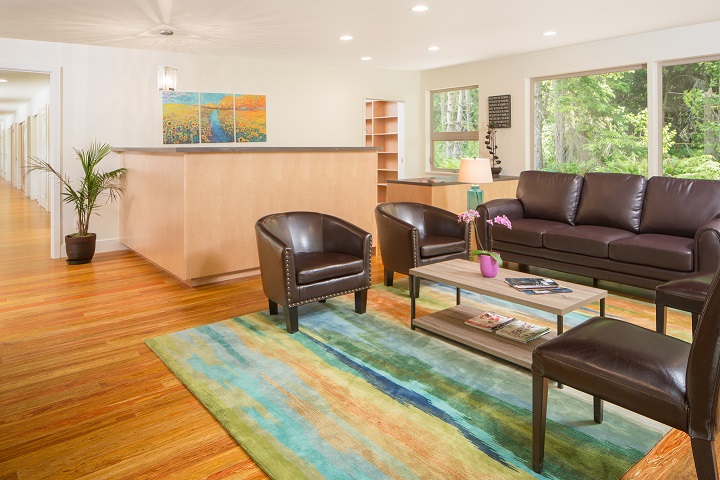 By Carolyn Tamler

When naturopathic doctor, Susan Azar, saw a 25-acre property in Langley, she knew this would be the beginning of her fulfilling her vision to create a naturopathic clinic to serve the South Whidbey community. Metamorphé Health Clinic opened in 2017, at 3976 East Harbor Road, Langley, and Susan is proud and pleased with what has been created on the acreage.
The project is a partnership between Susan Azar ND and Shaun "Skye" LaChute, ND. They met at Bastyr University in 2010, and as their friendship evolved, they decided they wanted to work together.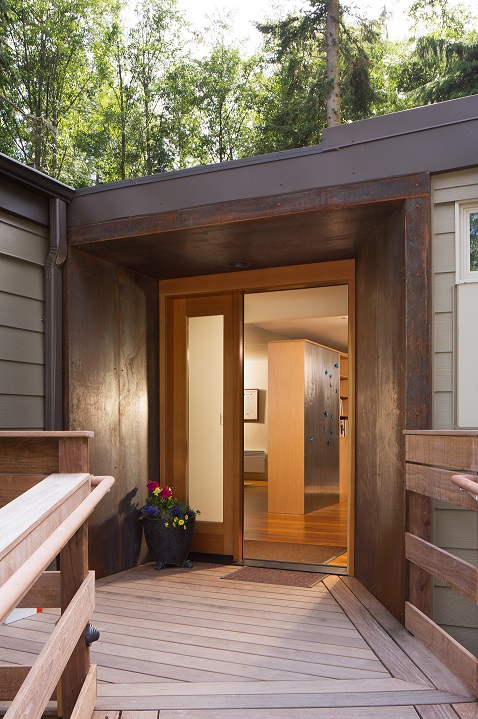 Susan Azar has quite a varied background that began with owning a retail store in Langley over 20 years ago. While doing her retail job, she discovered she had a special way with animals. She is now classified as an "Animal communicator," which means she has a gift for being able to hear when an animal is telling her they are sick or in pain and are asking for help. She began a business as an animal communicator in 1995, and soon realized that she had a natural gift for healing.
She transitioned to working with people, as well as animals, and got her ND degree at Bastyr University in 2015. She also earned a degree in Herbal Medicine from Bastyr. Shortly after receiving her degrees from Bastyr, Susan made a decision that she wanted to establish a natural medicine clinic on Whidbey.
Skye LaChute moved to Seattle in 1996 and worked in the tech industry for several years, but she says, "I was always drawn to medicine, but not allopathic medicine." She started going to nursing school, but decided to transition to mind-body medicine. She also attended Bastyr and got her degree as a naturopathic doctor. She now has a practice in Bellevue, but commutes to the Metamorphé Health Clinic one day a week.
The development of the Metamorphé Health Clinic benefited from some Whidbey magic, where the right elements came together to achieve the vision that Susan had. She searched the real estate listings looking for an appropriate property. A real estate agent brought her to the 25-acre undeveloped site that was just what she was looking for.
She arranged with an architect she knew to design a modular building that would have space for the different types of healing she wanted to provide. The building was done using green construction techniques so there would be no mold or toxic chemicals in any of the building materials. Much of the surrounding property has been left in a totally natural state.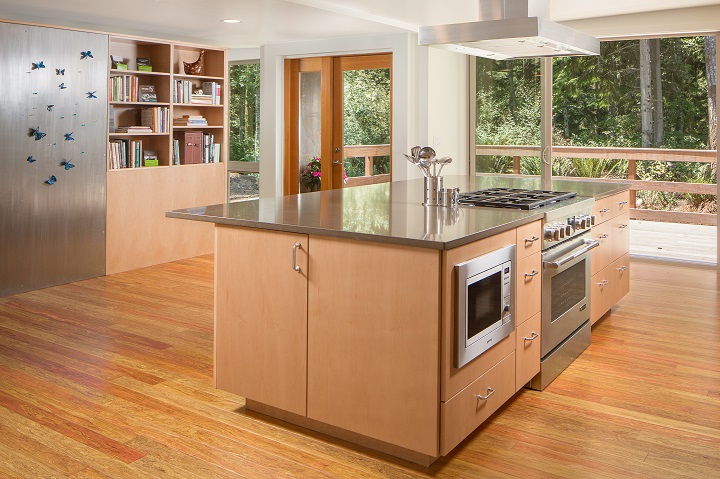 Susan's vision, is "A place that is a sanctuary for people and the animals who live in the natural environment surrounding our clinic."
Susan and Skye note that "We do just about everything that allopathic doctors do, but with a naturopathic approach to healing." They also shared a vision and a strong desire to continue their friendship and create a partnership.
They emphasize that their approach to healing is about treating the root cause of an illness rather than just dealing with symptoms. They look for solutions to chronic illnesses and health problems that have not responded well to allopathic care. Some of the current treatment modes provided at Metamorphé include: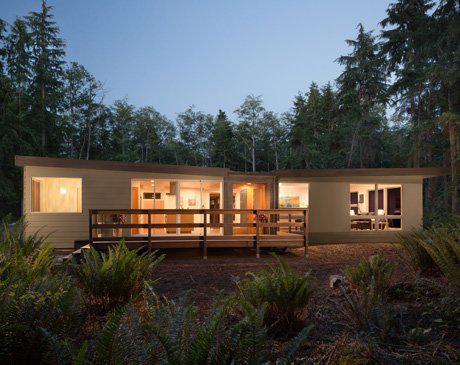 Studying the impact of life styles and stress
Massage
Infrared sauna
A salt room
Hydrotherapy that stimulates the immune system and helps detoxify the body
Herbal approaches
For an initial evaluation, and/or to learn more about the healing techniques provided by Metamorphé Health Clinic, give them a call at 360-221-2050. You can also learn more about the clinic by visiting their web site: http://www.metamorphehealth.com/