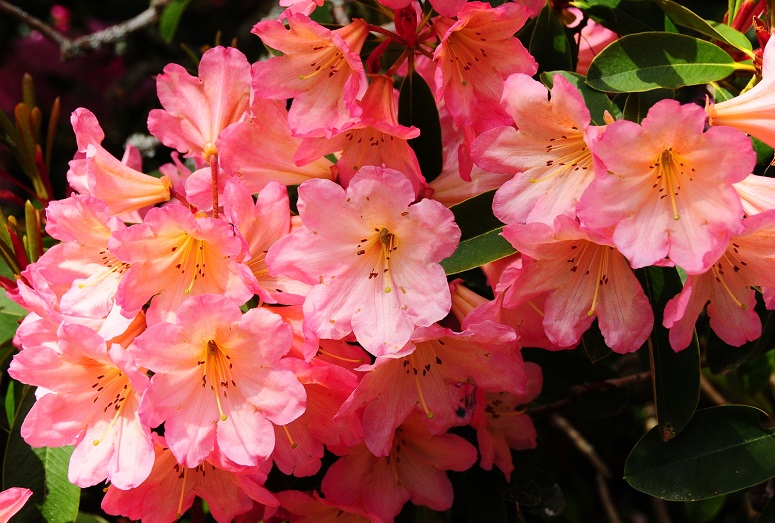 By Carolyn Tamler
Meekerk Gardens, just south of Greenbank, provides 10 acres of display gardens surrounded by 43 acre of coastal woodlands. The gardens' walkways and trails offer a choice of experiences, whether it's a brief visit to see the flowers, or several hours to be in a peaceful world in nature. Enjoy the gazebo overlooking the harbor or simply relax on one of the many benches throughout the property.
The gardens were originally the property of Ann and Max Meerkerk in the 1960's. Before Ann's passing in 1979, she gifted the property to the Seattle Rhododendron Society. Today, the non-profit garden is open to the public with the mission to inspire visitors of all ages through the experience of a peaceful woodland garden showcasing rhododendrons. True to Ann's legacy, the gardens are now a local and regional community asset. Several thousand visitors come to Meerkerk Gardens every year. The gardens are also dog friendly; all dogs on leash are welcome to explore with their owners.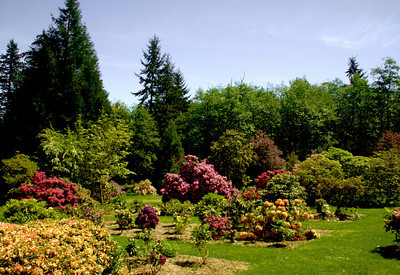 Meerkerk Gardens is operated and managed by a nonprofit corporation (501 C (3)) and, as such, depends on the financial support of its members and the community. Operations revenue comes admission fees, memberships and donations, and from sales of the Rhody license plate, which is popular around the island. Besides benefiting the gardens, the license plate also supports conservation of the state flower, Rhododendron macrophyllum, so it is doubly beneficial. The gardens also benefit from a dedicated team of volunteers, many of them Master Gardeners, who maintain the gardens and help with education programs and events.
Events coming up include a Mother's Day Concert in May featuring classical music, Fairy Making Magic in July where children create fairies and woodland creatures from natural woodland materials, and a Bluegrass Concert in August featuring three regional bands for a great toe-tapping fun time. Outreach and education programming includes classes on many aspects of gardening and wildlife. The Botany Adventure program provides an opportunity for local school children to learn about pollination and plant life in a fun filled outdoor environment.
The Garden attracts visitors from all over the United States and internationally. This is partially due to its reputation for hosting a renowned collection of rhododendrons from all over the world but also due to rave word-of-mouth reviews and on social media. There is also a nursery onsite that offers the best selection of rhododendrons for sale on the island.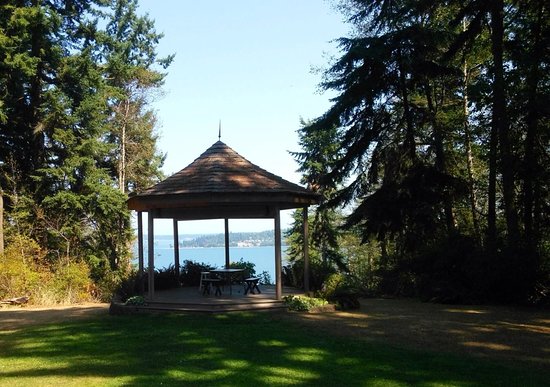 Meerkerk Gardens is open every day of the year (including holidays) from 9:00 a.m. to 4:00 p.m., Admission is $5.00 for adults; children ages16 and under are admitted free. Members (Friends of Meerkerk) enjoy free admission year-round along with other benefits and a discount at the nursery.
Visit this peaceful woodland garden at 3531 Meerkerk Lane off SR 525 at Resort Road in Greenbank, Washington. The Meerkerk Gardens website: www.meerkerkgardens.org lists a calendar of events, classes, the nursery inventory and a host of other information. Look for Meerkerk Gardens on Facebook, Trip Advisor, Instagram, and Twitter.