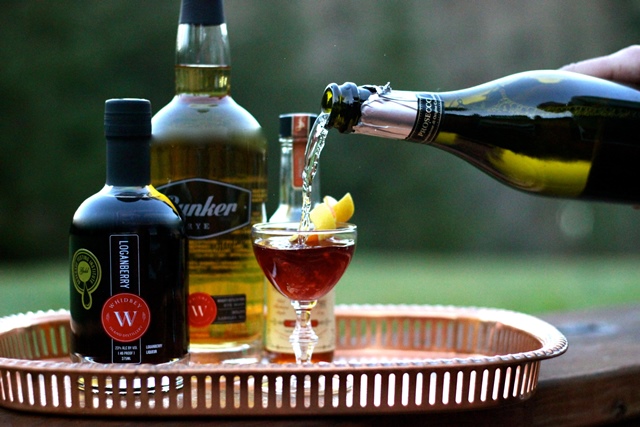 By Carolyn Tamler
Whidbey Island Distillery, owned by Steve and Bev Heising, is now in its eighth year of operation. They have quickly created a tradition of award-winning products. Their Raspberry, Loganberry, Boysenberry and Blackberry Liqueurs have all won national and international prizes including 98 points by the Beverage Testing Institute for their Blackberry Liqueur.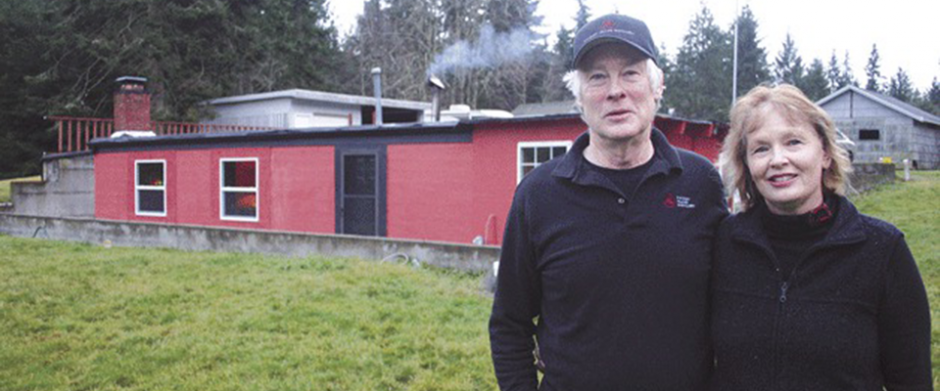 In 2015, Whidbey Island Distillery introduced their grain-to-bottle rye whiskey, "Bunker Rye."
All of these liqueurs and the Bunker Rye are available at the tasting room at 3466 Craw Road in Langley.
The Heisings admit they couldn't imagine they would be doing this over a decade ago when they were living in San Diego. Their oldest son and his wife lived in the Seattle Area and were expecting their first child. Steve and Beverly decided to retire early and move to the Northwest to be near their growing family. They had experienced island living, having lived on Maui for 13 years, and decided that they would enjoy the island lifestyle on Whidbey. Their family now includes four grandsons and one granddaughter.
Three years into retirement from the Aerospace Industry, Steve decided he wanted to start a business, and it was important to him that he produced a tangible product.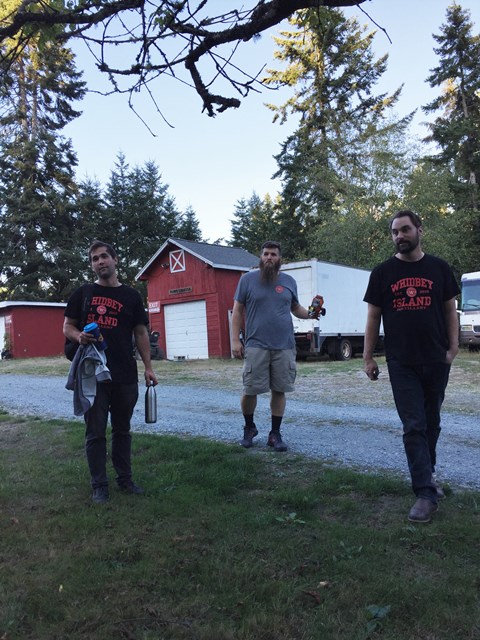 After many discussions, Beverly notes, "We came up with this crazy idea to start a distillery; the laws had just changed in Washington to allow craft distilleries. This license requires that you use 50% or more Washington Grown products." Steve proudly adds, "We have managed to use close to 90% Washington products in our liqueurs."
The Heisings wanted Whidbey Island Distillery to be a family business. They were able to complete the licensing, formulate recipes, market the product, and handle "the incredible amount of paper work," while son Jim designed Whidbey Island Distillery website, labels, branding and overall all design aspects of the business.
Steve and Beverly had purchased a home in Coupeville, but they needed to find a property that would be suitable for a distillery, tasting room and a residence.
They found an ideal nine-acre property in Langley with several out buildings that are being restored one at a time. The Langley site is just what they needed for a home and for the distillery, and it provides good highway access and a unique and beautiful setting.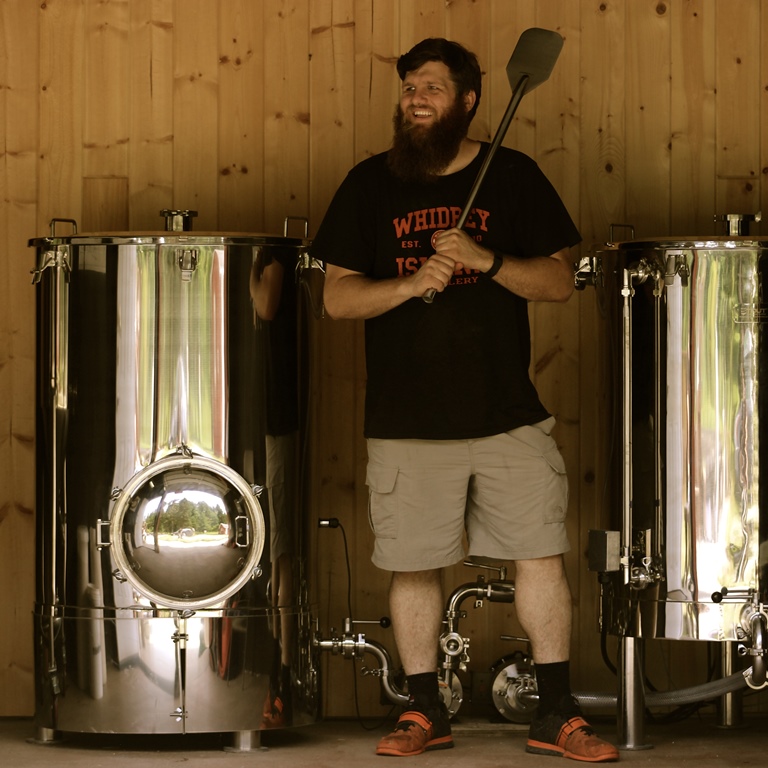 Steve used his science background to help him design and build the continuous still used in the manufacture of the liqueurs and whiskey ("the Heising 330 Still").
Whidbey Island Distillery is a member of Whidbey Island Vintners and Distillers Association, and the Heising's are proud to be part of the local industries that are producing award winning spirits.
Mike Huffman is the General Manager and Jonathan Bower is the Senior Distillation Engineer. Stop by and meet them, and say hello to Beverly and Steve, at The Whidbey Island Distillery, 3466 Craw Road in Langley. Distillery tours and free tastings are offered on Saturday and Sunday, 11:00 am to 5:00 pm, and by appointment by calling 360-321-4715, or emailing hello@whidbeydistillery.com.
Visit the website at www.whidbeydistillery.com.
---
For a limited time, community-picked Blackberry Liqueur
Whidbey Island Distillery's island-picked blackberry liqueur is bottled and ready for people to enjoy while supplies last. Two summer's ago, Bev and Steve Heising set out to embrace the abundance of the Whidbey Island wild blackberries. They couldn't image picking all the berries needed to make a batch. The Heisings found the answer to the problem: "We asked people to provide us with the berries, and the community responded by delivering over of beautiful blackberries."
The Heisings are donating $2 per pound of fruit picked to the most popular local Whidbey Island charities selected by those who donated and will donate an additional $2 per bottle after they bottle next summer. Whidbey Island Distillery will be accepting local berries all summer from 9:00 to 5:00 daily until the berries are gone.
---