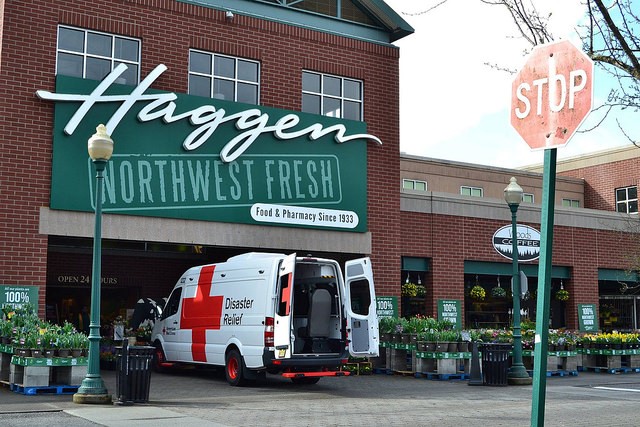 Local grocer is collecting cash donations through September 11
BELLINGHAM, WASH (August 27, 2018) – Haggen is partnering with the American Red Cross to raise funds to provide relief for victims of disasters that affect millions of Americans every year. Customers can round up their purchase to the nearest dollar or donate any amount at the cash register at one of Haggen's 15 locations through September 11, 2018.
Haggen is a long-time partner of the American Red Cross and raised nearly $70,000 in 2017 to provide aid to those affected by the destructive hurricanes and other disasters last year. Past partnerships with the Red Cross have included annual events designed to stock the region's emergency response vehicles with supplies, and to raise funds to provide relief to the communities impacted by the Oso landslide of 2014.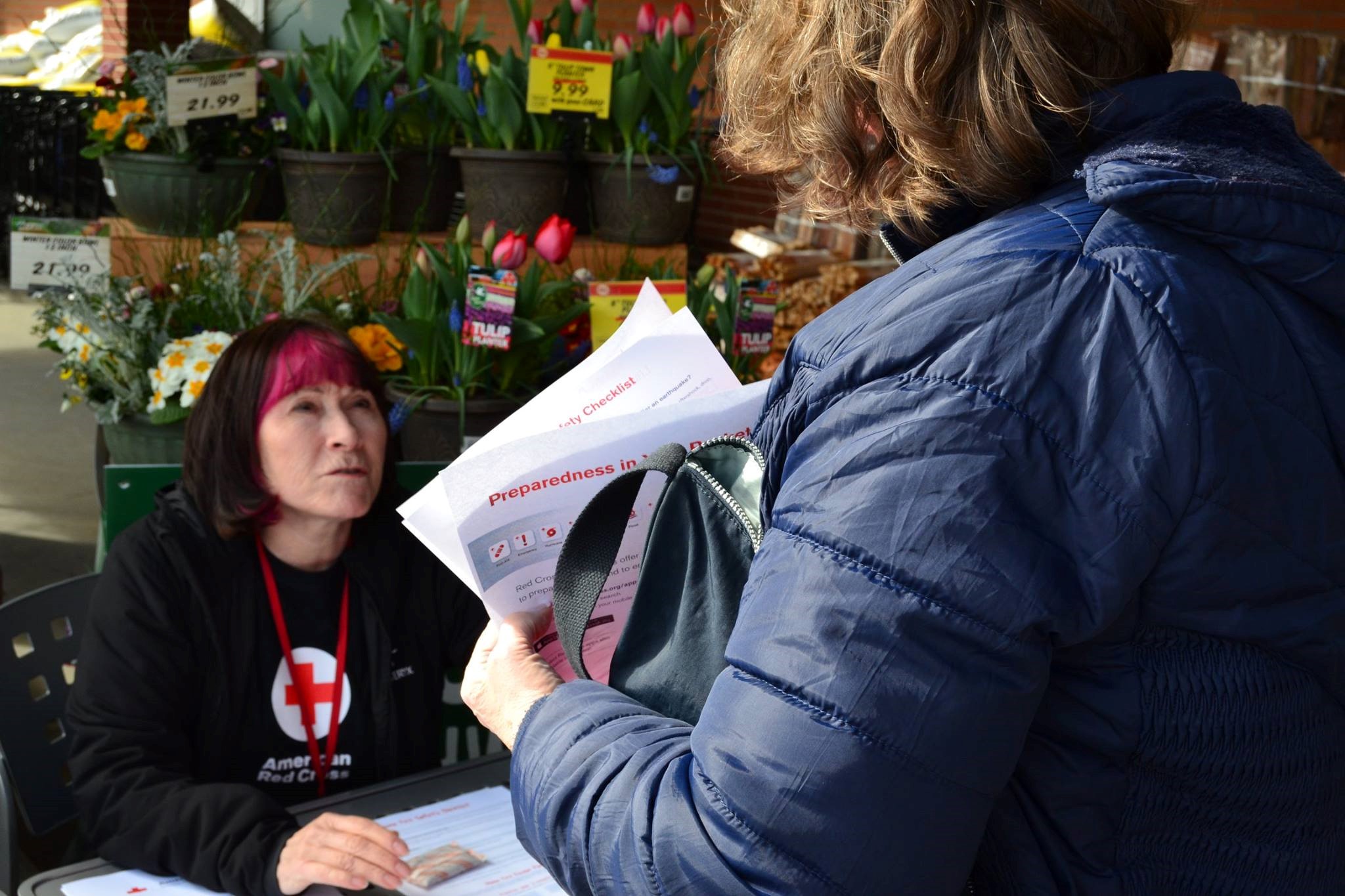 "Through hundreds of disasters in our region and nationwide, the American Red Cross has been there for families in need," said Kaily Hetherton, Haggen's marketing events coordinator. "Supporting their incredible efforts is one of the most impactful ways that we and our customers can contribute to our community."
The American Red Cross is known for its massive responses to devastating events, with volunteers and staff working around the clock to get help where it's needed most, providing shelter, food and comfort. All donations enable the American Red Cross to prepare for, respond to, and help people recover from disaster, and their efforts will continue long after the immediate disaster subsides.
This September's fundraiser coincides with National Preparedness Month, when the Red Cross actively encourages every family to develop their own emergency game plan. The organization offers easy, step-by-step instructions to help ensure every family is prepared for the unexpected.
Volunteers from the American Red Cross Northwest Washington Chapter will be on site at the Barkley Village Haggen store to connect with customers and answer questions about the Red Cross' efforts on Wednesday, August 29, from 3:00 p.m. to 6:00 p.m.

About Haggen
Founded in 1933 in Bellingham, Washington, Haggen has built its business on providing guests the freshest and most local products with genuine service, while supporting the communities it serves. Throughout more than eight decades in business, the company has supported regional farms, ranches, fisheries and other businesses, creating a lasting and sustainable food economy. For more information about Haggen, visit haggen.com.