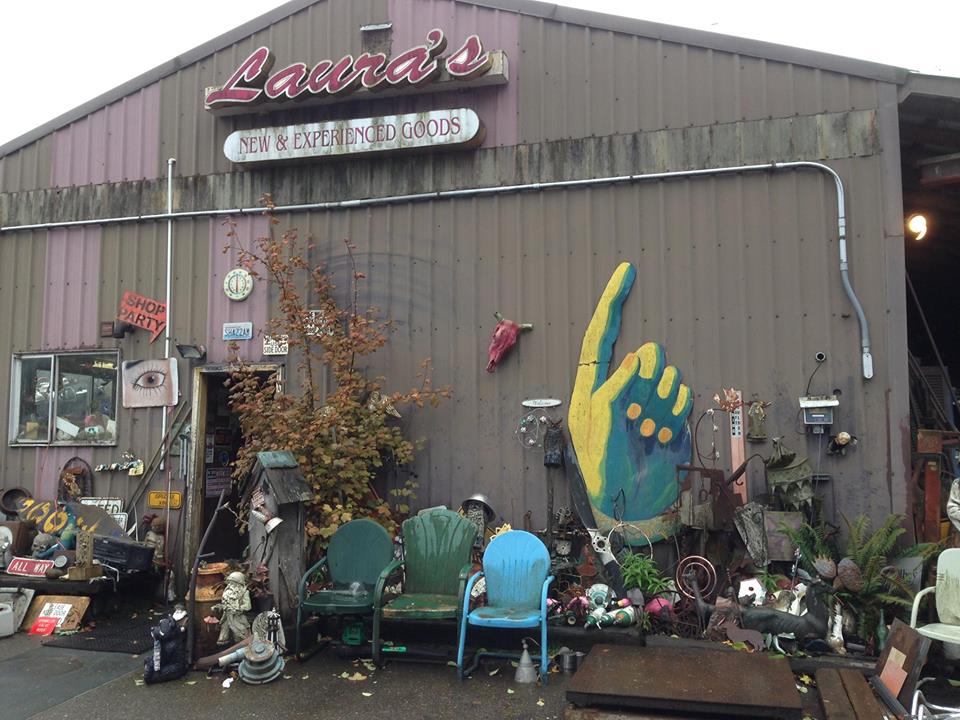 by Carolyn Tamler
David Campbell was born on Whidbey and loves living on the Island. In 1979, he was commuting to the Mainland to earn a living to support himself and his family. He was trying to figure a way to make money on the Island when he saw an advertisement in the local newspaper from Island County. The County was accepting proposals for someone to work out of Freeland to create a recycling facility at what had been the County dump site. David comments, "It seemed like the only shot I would ever have to make my dream come true: to live on the island and do something positive for the environment."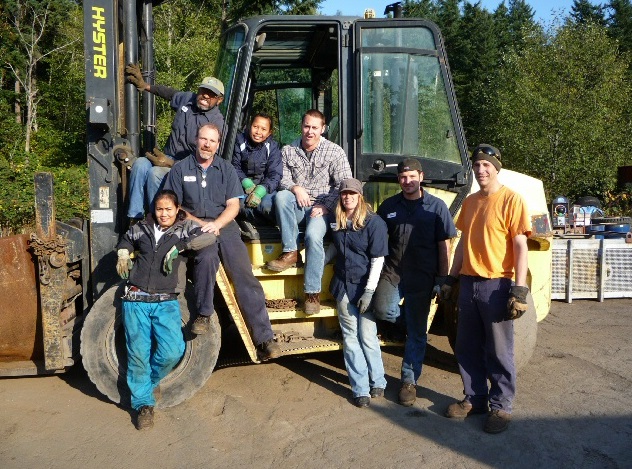 David adds, "I was, and still am, intrigued by what could be done with materials and machinery of any kind." He says his basic driving force was very simple: "I had nothing but an old two-ton truck I kept running using junk parts, I wanted to be self-employed because of my kids and because even though I could always find something to do it was never steady or paid enough to get ahead."
As the community grew, so did awareness of, and interest in, recycling and Island Recycling. Responding to this increasing awareness, Island Recycling now has 15 full-time employees, including David's wife, Jill.
Island Recycling now does regular pick-ups from drop stations in Bayview and Coupeville Recycle parks, Coupeville Court House and Oak Harbor District Court, Oak Harbor and South Whidbey Family Resource Centers, and Coupeville, South Whidbey Schools and Oak Harbor Schools.
Here is the list of what Island Recycling currently handles:
All metal, except for refrigerators and freezers.
Paper in three categories: Corrugated, newspaper, and mixed paper (which is pretty much every other kind of paper minus napkins with food, packaging, facial tissue, etc.)
Glass (bottles and jars only), tin cans, aluminum cans and plastic bottles and tubs.
The Washington State electronics program includes TV's, monitors, towers and laptops.
Scrap vehicles, farm and construction equipment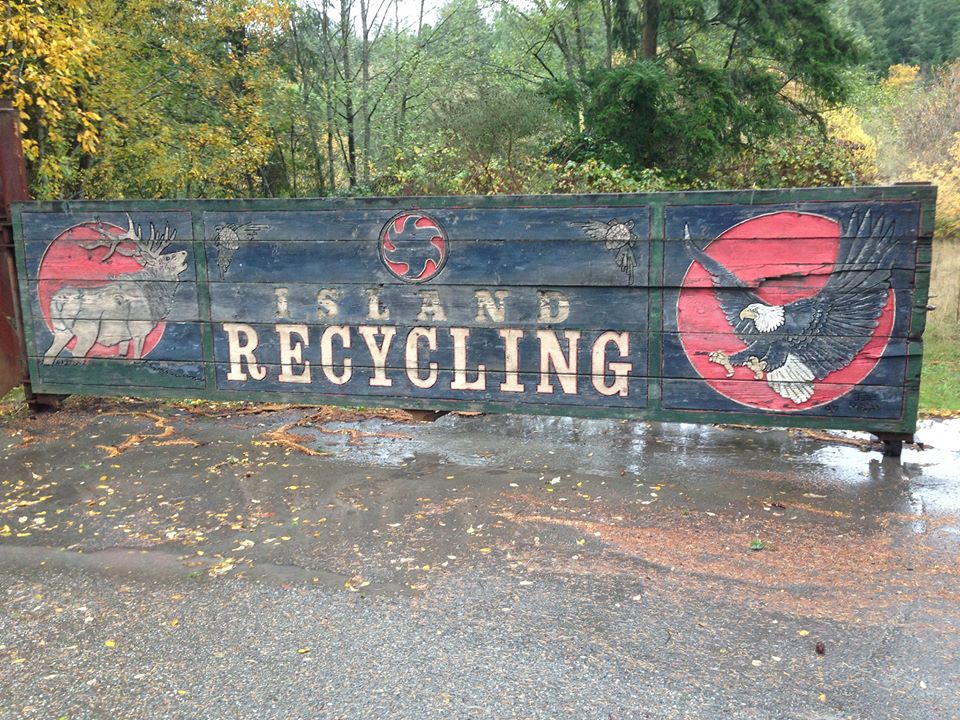 David and Jill Campbell invite people to come for a tour: "We think we're so cool!"
Island Recycling is located at 20014 So. State Highway 525, Freeland, WA 98249; call them at 360-331-1727. Open Tuesday through Sunday, 9:00 AM to 5:00 PM.
Visit their website at http://www.island-recycling.com/