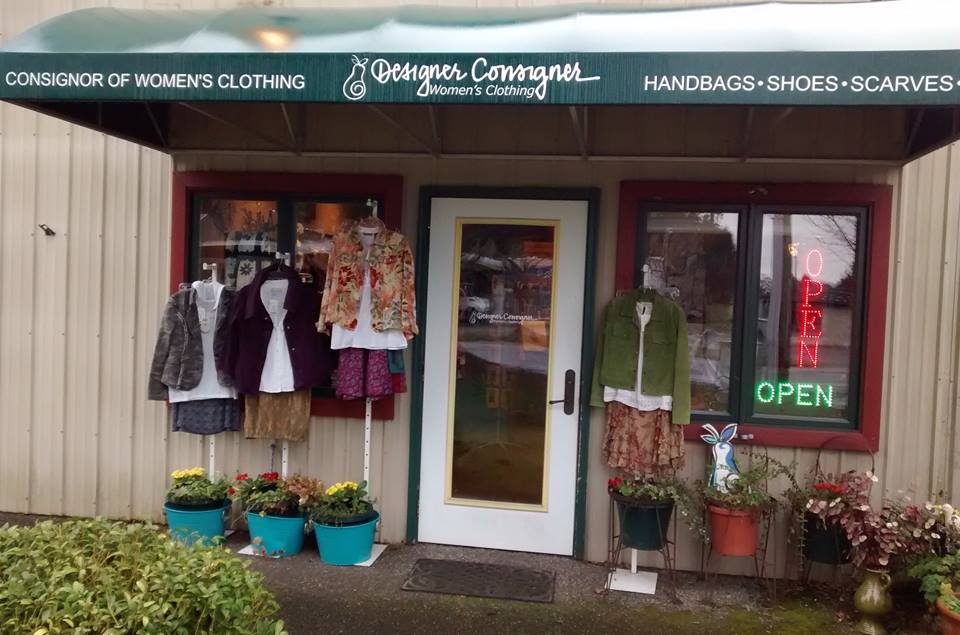 By Carolyn Tamler
When Katie Ginn realized that there was no quality women's consignment clothing store on South Whidbey, she decided to do something about it and created Designer Consigner in Freeland.
There are now over 300 people who are regular consigners, and Katie notes that there are about 2,000 items for sale at any time. Her consignment items include apparel, hats, shoes and scarves and other accessories. Many people have dropped by to tell Katie, "I am so glad you're here!"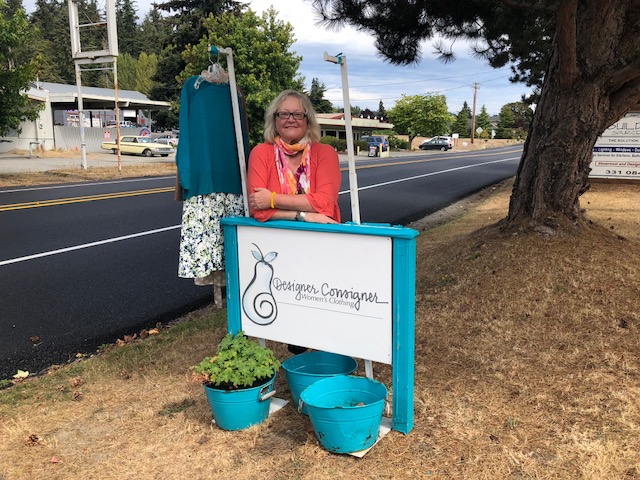 Her business venture, however, began with a consignment book store. Katie Ginn opened Book Lovers at 1694 Main Street in Freeland seven years ago. Katie had operated an on-line bookstore for several years, but she had a desire to have a "brick and mortar" store. "I needed a larger space, and wanted to have a storefront business and this was a natural transition.
The success of Book Lovers grew as word got around that this was a wonderful place to browse and do trades for even more value. Then, after four years in the book business, one of Katie's girlfriends brought in some quality clothing and asked if she might be interested in selling it. Katie agreed and then began thinking of another possibility. Her book sales had been declining as more people went shopping on the Internet. In March 2015, Katie officially became "Designer Consigner" in addition to Book Lovers, and soon transitioned to selling only women's clothing and accessories.
Katie is quick to point out, "This is not a thrift shop. We only carry women's clothing that looks like new, reflects current styles and is seasonal. Right now, we're building our inventory of fall clothing." She sets the prices based upon research she does on the internet relating to the labels and quality of the items. She adds, "I am a shopper for quality clothing and I love high end handbags" (there is an excellent selection Katie enjoys showing).
Katie has a contract her consigners complete. She agrees to keep a consignment item for 60 days, and if it is not sold by then, the seller can come by and pick it up or it will be donated to a thrift shop. She also invested in software and hardware for her new business. When the item sells, the software automatically sends an email, and the consigner can come in and pick up the money from the sale.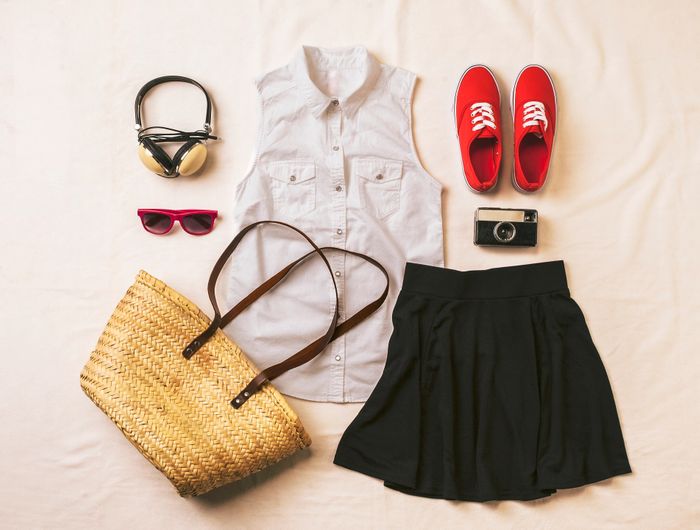 Designer Consigner is open Tuesday through Saturday, 11:00 a.m.to 5:00 p.m. Phone: 360-331-4434; Visit the website for more information: www.designerconsigneronwhidbey.com or check out the Facebook page: Designer Consigner