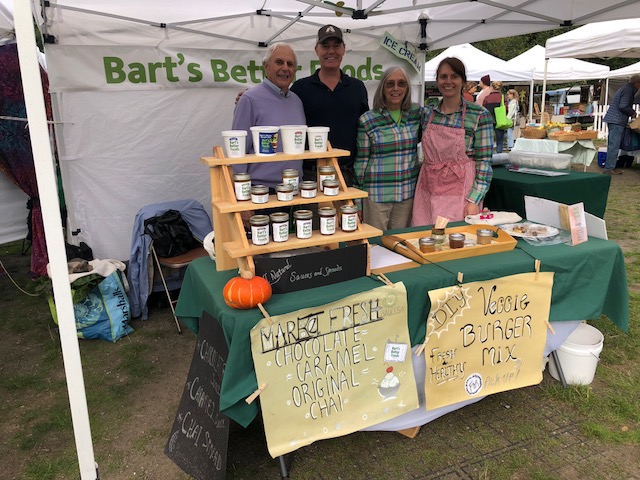 By Carolyn Tamler
Anna Zefferys, who created Bart's Better Foods says, "Our first passion is for making delicious food that is as local and sustainable as possible." She adds, "We want to craft plant-based food that supports local farms, the environment and daily nutritional values without relying upon ingredients such as soy, wheat, gums and unhealthy oils to be a viable shelf product."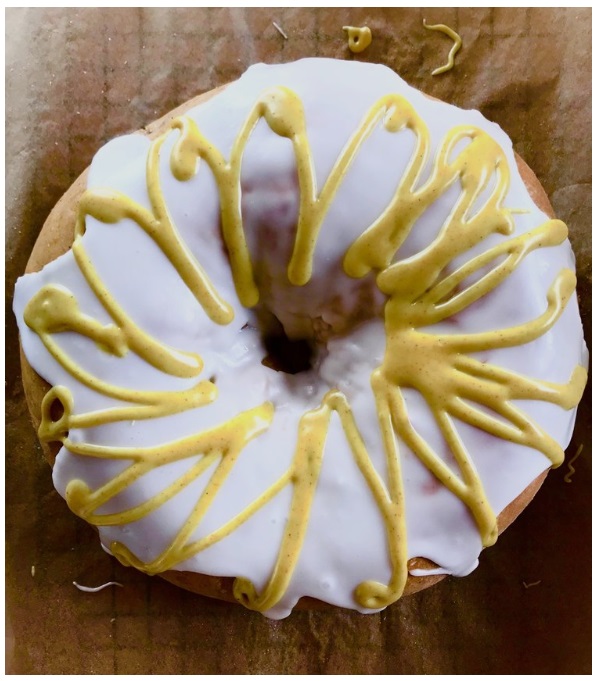 After spending three years working in the food industry and collaborating with her brother Spiro through their technology company Treatmo, it occurred to Anna that she had developed some very interesting recipes that supported her values. She decided to focus in on a few of those recipes to see if she could create products that would have broad commercial appeal.
The brother and sister are following in the footsteps of their parents and grandparents. Their grandfather owned a diner in Upstate New York for over 60 years called Zefferys' Luncheonette. He made everything from burgers and meatloaf, to house-made bread, ice cream and toppings and chocolates. The family always wanted to revive the old business.
They had visited Whidbey with their parents every summer when they were students in Seattle, and enjoyed spending time outdoors and in the kitchen cooking with their family. Two years ago their parents retired on Whidbey, and Anna moved back to the island from New York City to work and develop recipes on the side.
Over the course of a year Anna created chocolate hazelnut and caramel sauce recipes—both dairy and corn syrup free— burgers and ice cream, all made from plants. She was determined to bring her Greek grandfather's recipes back to life with healthier ingredients. Bart's Better Foods is the name she gave to the company inspired by her mother's Irish lineage.
Anna, with the help of her parents Nick and Marlene, launched Bart's Better Foods at Bayview Farmers Market during the summer 2018 season. A short time later Spiro traveled up to Whidbey from Arizona to help out. While selling at Bayview, they managed to make a connection with Payless. Anna notes, "After a successful meeting with Payless Foods where I introduced my first product—a dairy and egg free Washington hazelnut roll cake—I landed a spot in their bakery!" Soon the grocery began stocking their burger mix, as well. The family began making deliveries of their burger mix and ice cream across the Island.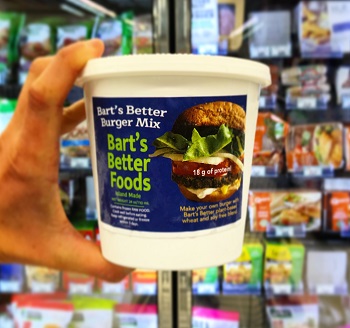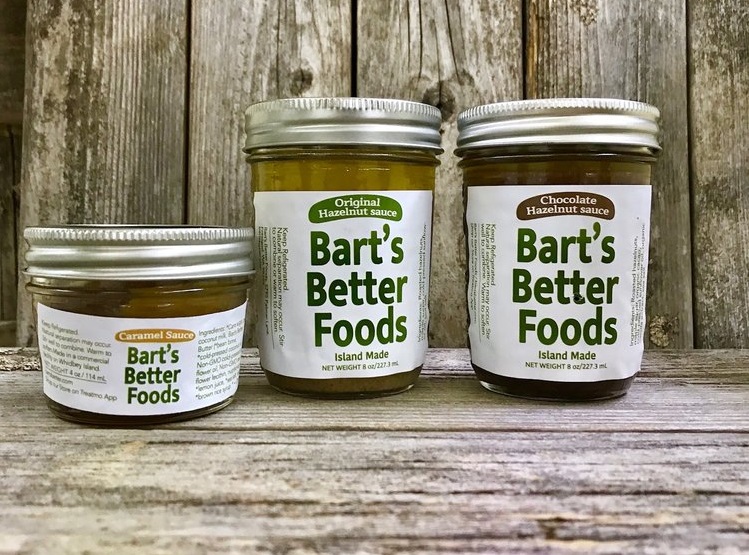 Anna and her family are proud of their products: "Everything we make is free from gums, corn syrup, preservatives, soy, dairy, meat and eggs. Our current lineup of products (apart from our cake) is also gluten free."
What's coming next: Bart's Better Foods is introducing spicy plant-based sausage patty mix and a holiday mix that tastes just like turkey dinner and incorporates vegetables grown on Whidbey Island.
For a complete list of products, recipes and places to purchase Bart's Better Foods, visit their website: https://bartsbetter.com/