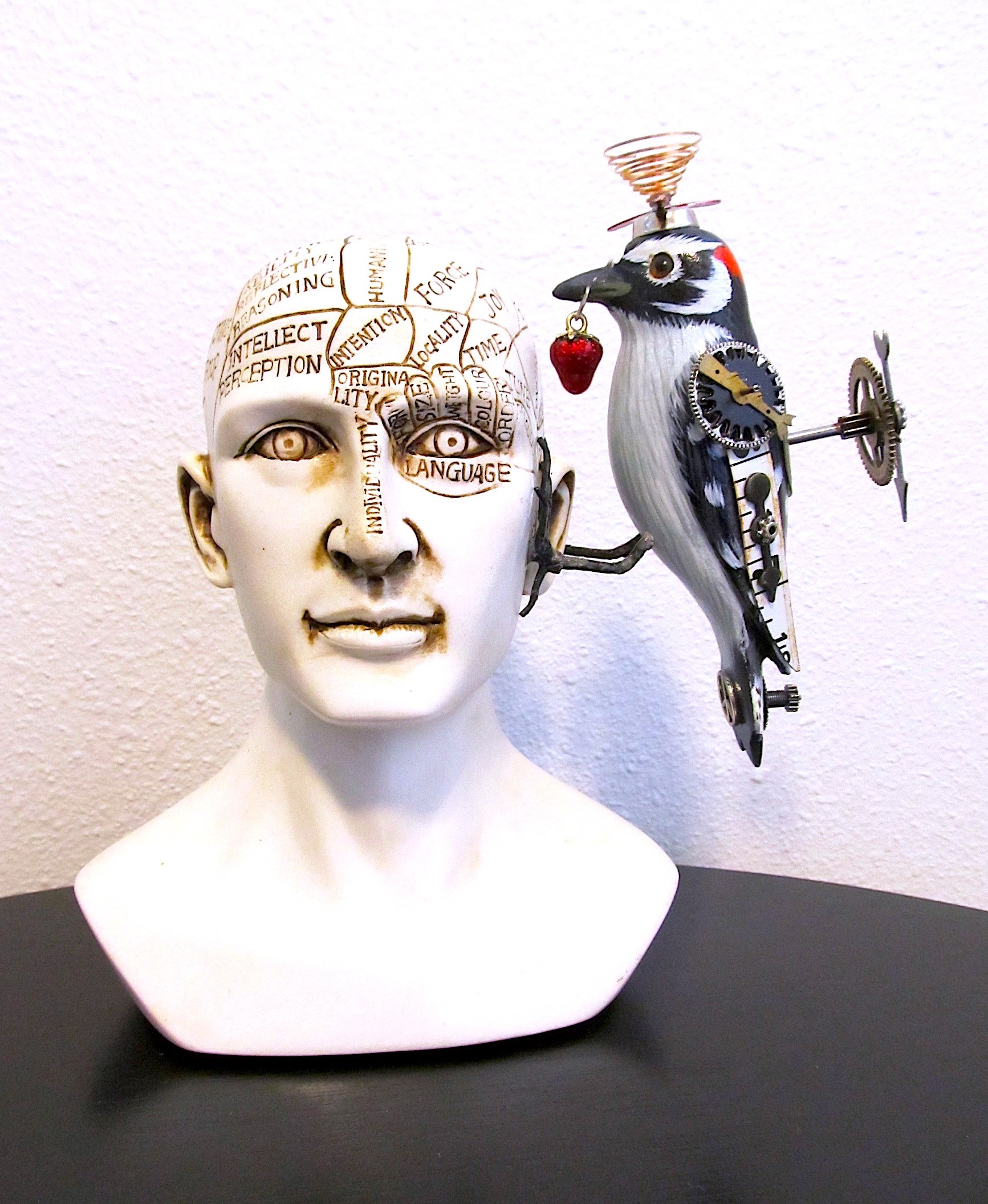 Picking Your Brain - mixed media assemblage by Pam Kueny Taylor
November 3 - 19
---
Opening Reception
Saturday, November 3 from 5 to 7 pm
During Langley's First Saturday Art Walk
Light refreshments will be served
---
A sense of humor permeates the work of mixed media artist Pam Kueny Taylor. Working primarily with vintage found objects and dissembled clock gears Pam creates Steampunk style assemblages that bring a smile to your face. Scouring thrift stores, garage sales, and the internet Taylor looks for interesting vintage and antique objects that form the bases for her pieces. Next she finds just the right vintage hand carved bird and sets to work adorning them with gears, springs, feathers, cut strips of tape measures, and other small handmade elements.
Make A Wish - mixed media assemblage by Pam Kueny Taylor
Taylor says: "I have always been working on some kind of art project. As an adult, my passions have been glass work, copper sculptures and wood working. I found that I was very much drawn to Steampunk and Alternative art, so I thought I would try my hand at it.That is how my birds got started. They have many of the elements that I have always loved through the years of creating, and I have incorporated many of those items into these birds."
Please join us for our Opening Reception on Saturday, November 3 from 5 to 7 p.m. in conjunction with Langley's First Saturday Art Walk when Langley's galleries and shops are open until 7. Featured artist, Pam Kueny Taylor, and many of our other gallery artists will be in attendance, and light refreshments will be served.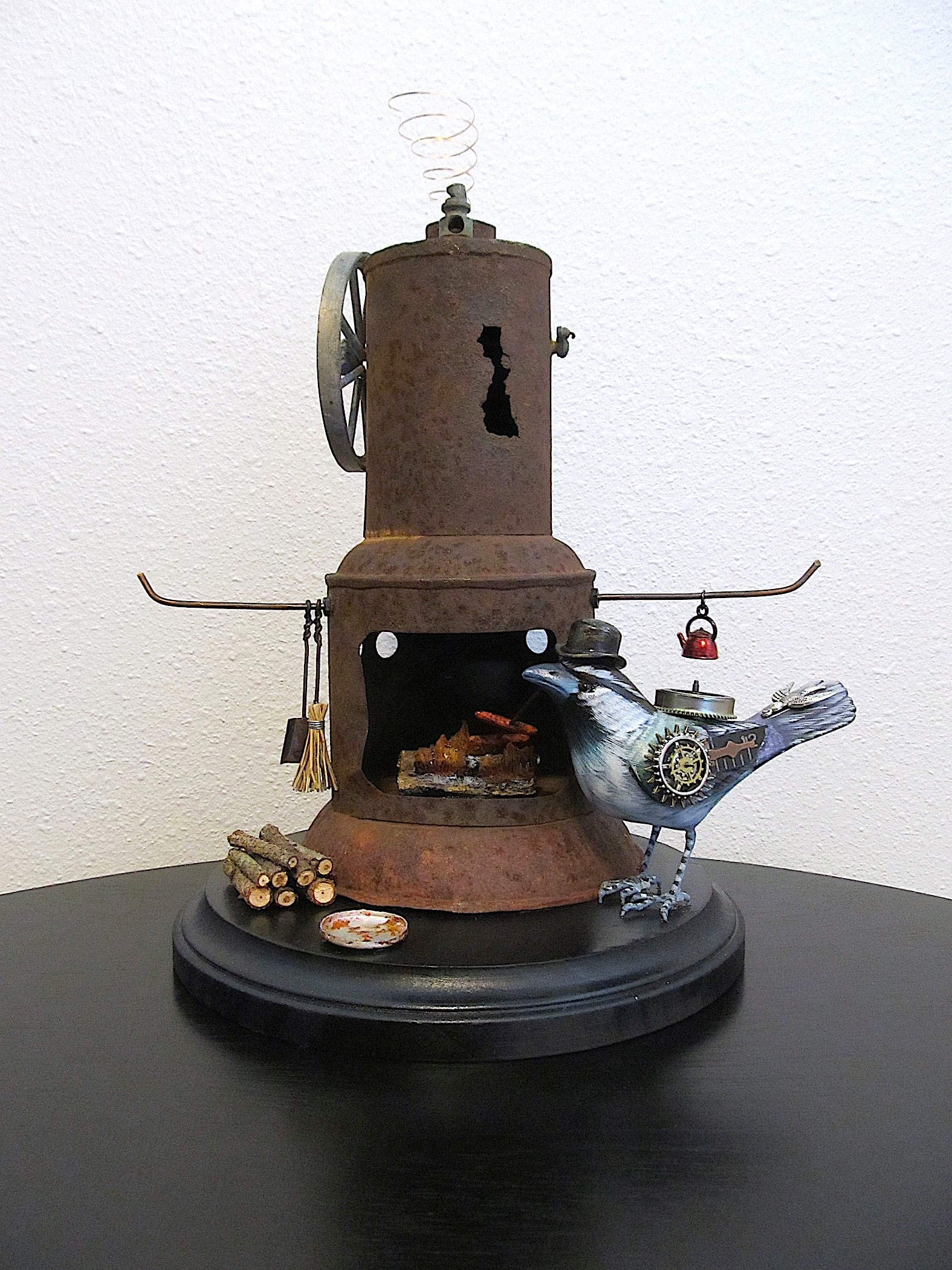 Bumming Around - mixed media assemblage by Pam Kueny Taylor
We'd love to see you!
Rob Schouten Gallery, a premier showcase for Whidbey Island and Northwest artists, is located at 101 Anthes Avenue, Langley WA at the corner of First and Anthes. The gallery is open Weekends 10 - 5; Tuesdays by Appointment, and other Weekdays 11 - 4.
For further information, call 360.222.3070 or email info@robschoutengallery.com