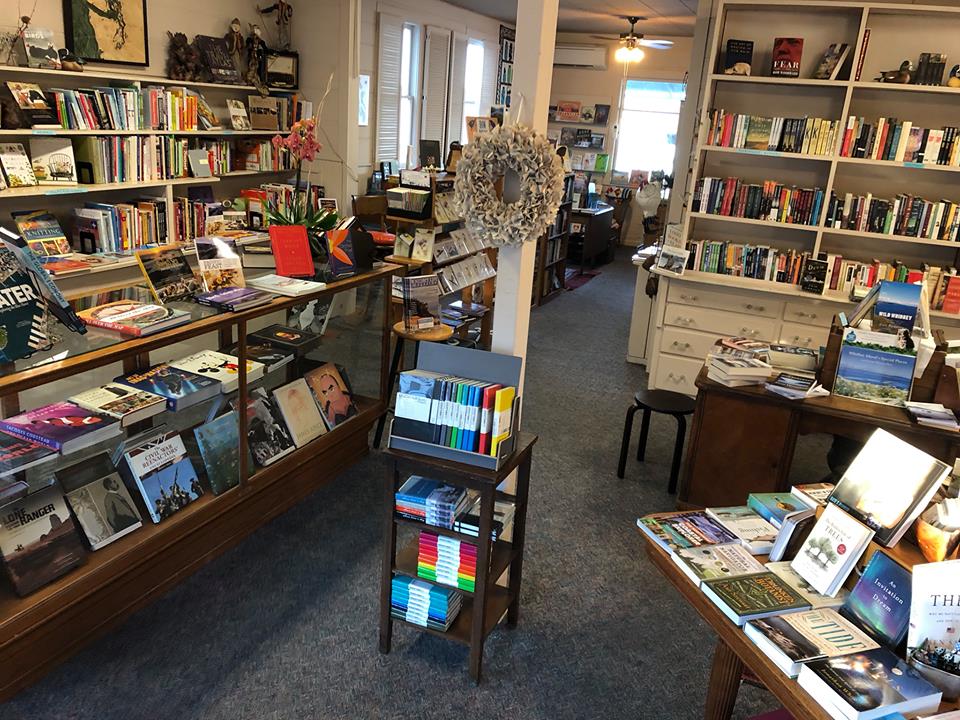 By Carolyn Tamler
Meg and Brad Olson got the keys to the building for The Kingfisher Bookstore on Front Street in Coupeville on July 15, 2018. They are planning to continue the legacy of the bookstore, and they are adding and expanding several sections as well.
Meg explains their bookstore purchase and move to Whidbey Island: "When book hoarders go pro, we get a bookstore. It's also a great way to connect with people in the community."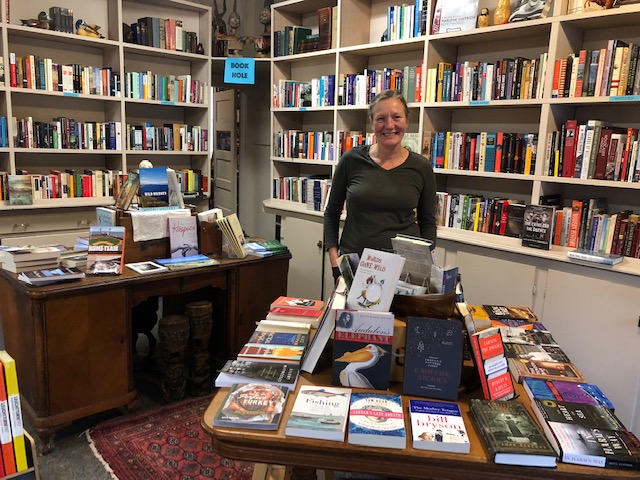 The building was a liquor store before it was purchased by Ruth and Karl King in the 1980's. Earlier this year, they decided they were ready to retire. The Kings' decision to sell the property matched up with the Olson's desire to purchase some kind of property in a small community. They had lived in Blaine and Port Roberts, and when they learned about the availability of The Kingfisher Bookstore and the upstairs apartment that was included in the purchase price, the Olsons went to Coupeville to check out the possibilities. They were originally looking for some kind of hospitality property since they had experience running an AirBnB in Port Roberts for many years, but they felt the bookstore would be a great fit for a business that they could run together.
Meg has a background in community news and has been a writer and editor for many years. Brad is a merchant sailor, and is currently a captain with Royal Caribbean International. Their move to Coupeville fits their desire to continue living in a small town.
The Kingfisher Bookstore has gone through some significant changes, all of which should appeal to book lovers. They have expanded the travel, outdoors and natural history selections. Their specialties now include: Natural and human history of the Northwest; Arts; Native American: and art cards and photos by local artists. They also promote books by local authors, with some special recommendations by Meg.
They encourage people to explore all of the nooks and crannies in the store and reserve some time to visit the "Book Hole" which offers a broad selection of used books.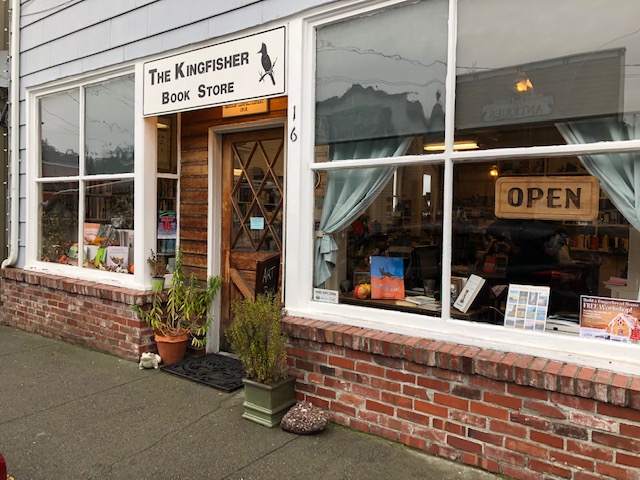 The Olsons note, "Books are our friends." Of course they also have made many friends with book lovers in the Coupeville area, and from other areas on Whidbey, as well as visitors to the community.
Stop by The Kingfisher Bookstore at 16 NW Front Street, Coupeville and allow time to peruse the broad assortment of books and cards. Store hours are 11:00 a.m. – 5:30 p.m.; closed Tuesdays. You can check out their website at www.kingfisherbookstore.com, or on Facebook, or you can give them a call at (360) 678-8463.
Kingfisher Bookstore is offering an excellent selection of journals for Christmas.