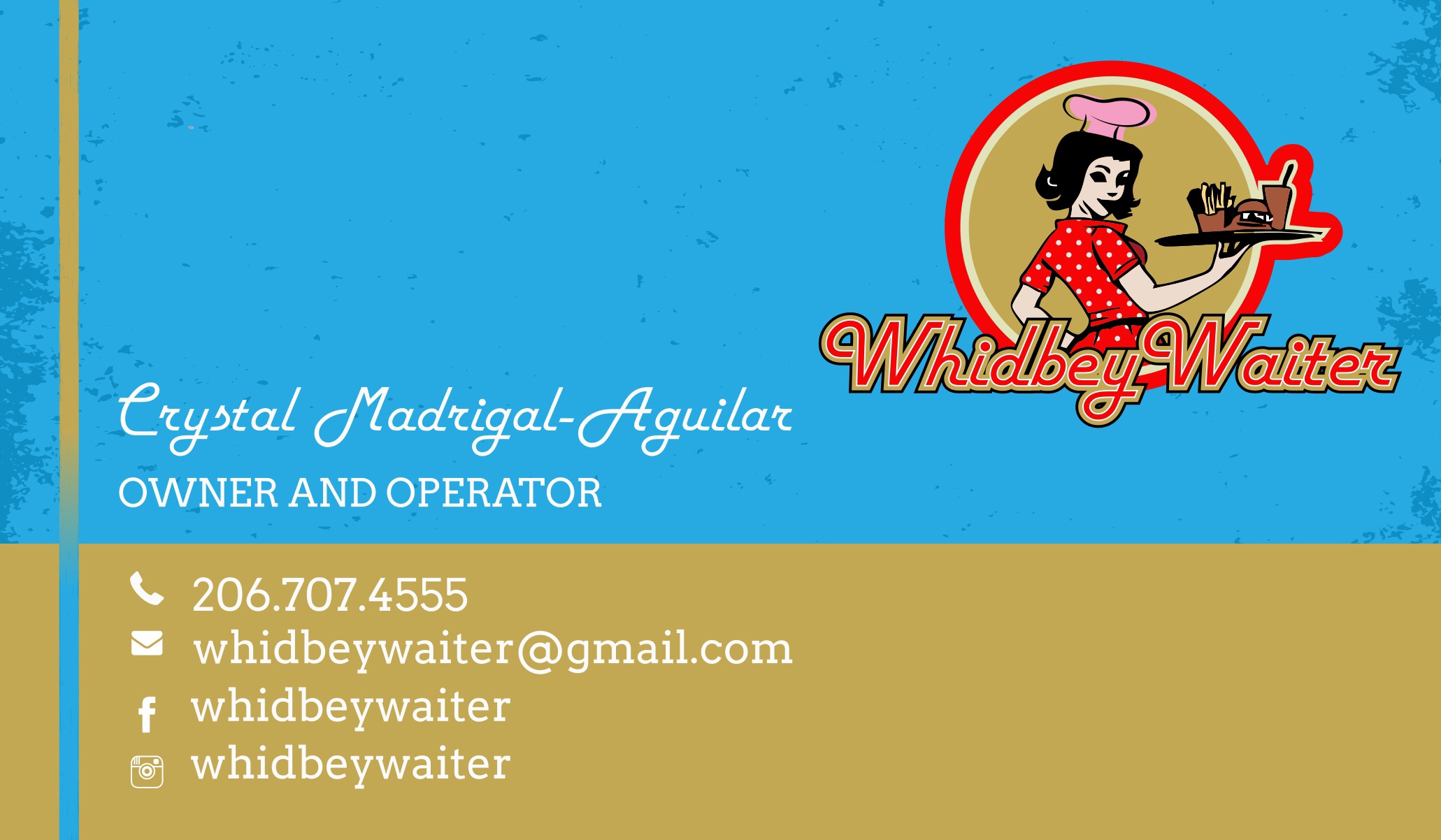 My name is Crystal and I am the owner, operator, and master mind behind Whidbey Waiter.
I developed this idea about a year ago. As a transplant from Texas and after living in Bellevue for 6 years, I was accustomed to ordering delivery from anywhere. When I moved to Whidbey, I realized that big city convenience wasn't readily available. So, I decided to change that!
After living on Whidbey Island for close to four years, I have learned the various needs of its residents. People with young children need help with grocery shopping, busy business owners love to offer their staff a delivered lunch, military families need help with groceries and dinner, workers at their jobs would like a hot lunch delivered instead of having to leave their job site, and seniors love our ability to shop and bring groceries inside. The list of needs goes on and on.
Currently, we offer all restaurant delivery to Oak Harbor and Coupeville. Additionally, we offer all Island grocery delivery. Restaurant delivery fee is $10/delivery. At times, we will charge a $15 delivery fee if you need us to go to two places for your delivery. Our grocery delivery fees range from $15 - $30, depending on the volume of groceries.
Beginning in January, we will expand our restaurant delivery to the entire island. That is quite an ambitious endeavor that requires many more staff and, of course, many orders from the entire island. The more orders we receive, the faster we will grow and be able to offer the entire island delivery service!
I am confident we can improve the lives of Whidbey Island residents. In 2019, my plan for this business will include a daily, home cooked, and delivered ready to heat and eat dinners (for example, Pot Roast Sunday with entree, sides, salads, and dessert), meal subscription boxes using local Whidbey Island ingredients, and, of course, restaurant and grocery delivery.
Though my dreams are ambitious, I have a core team of workers who help me with ideas, marketing, implementation, and, of course, delivery! Without Adam, Dacotah, and Kayla, none of my dreams would be possible. They are very focused on creating a sustainable and attainable business that can serve the thousands of Whidbey Island residents. Since I plan to grow this business in many avenues, I will definitely need to grow my team. My team knows I have high expectations of myself and them, so anyone who wants to work for me must be as goal driven, ambitious, responsible, and confident as the rest of us!
My goal with this business is to make the lives of Whidbey Islanders a bit more enjoyable and easy, improving our economy by creating jobs and helping restaurants succeed, and, last but not least, uniting all Whidbey communities through food. You can reach us at (206) 707-4555 or via email to: whidbeywaiter@gmail.com