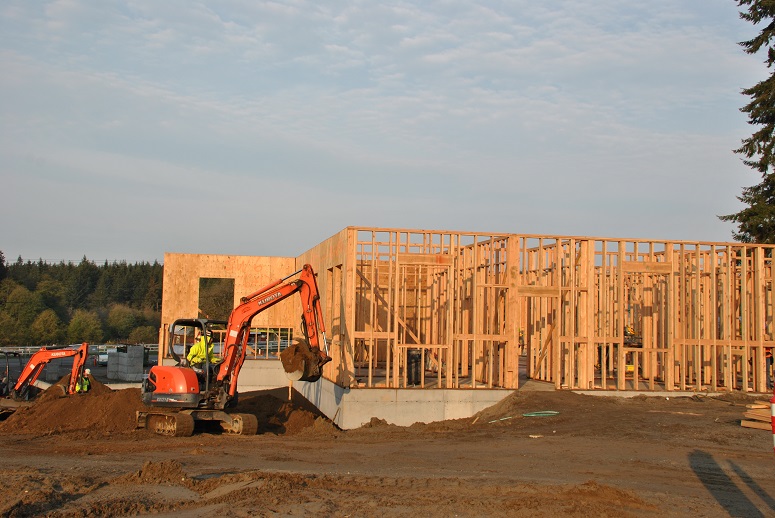 South Whidbey Fire/EMS officials are eagerly awaiting completion of the new fire station 36 in Bayview. Recently all of the floors were poured and the framing is underway. When finished, the building will be just under 16,000 square feet.

"It is starting to look like a building now," said Chief H.L. "Rusty" Palmer. "Things are really falling into place with no real glitches so far, which is impressive for a construction project of this magnitude."

Valdez Construction began the project in August 2018, and the building is expected to be completed by the end of next summer. The station will house fire apparatus, an administrative section, sleeping quarters and a training room. The current station in Bayview will be repurposed to serve as a maintenance facility for the department. The current station in Freeland, where the administrative offices are now, will continue as an active station serving the most northern part of the 66-square mile district.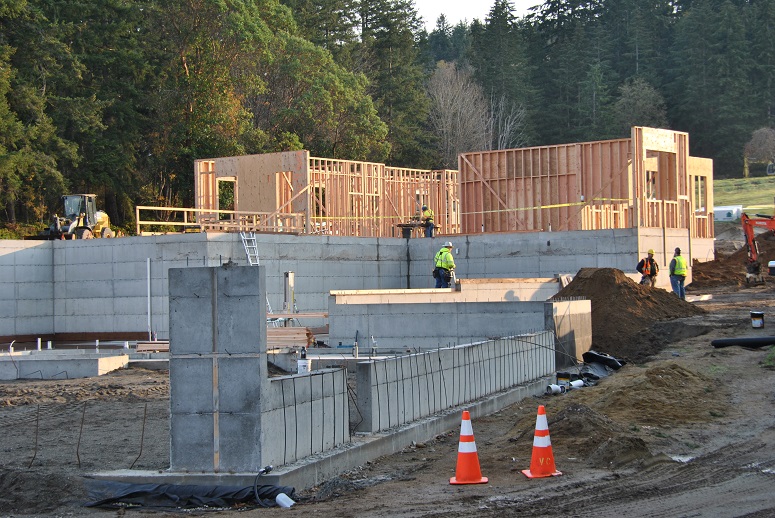 "Things are falling into place and so far we've been fortunate with relatively mild weather," continued Palmer. "We have also received a great deal of positive feedback from the community about this project."

The crews initially were working four days a week, but that may change to five as the days get shorter and winter weather hits.

Follow progress of the construction at https://station36project.swfe.org/