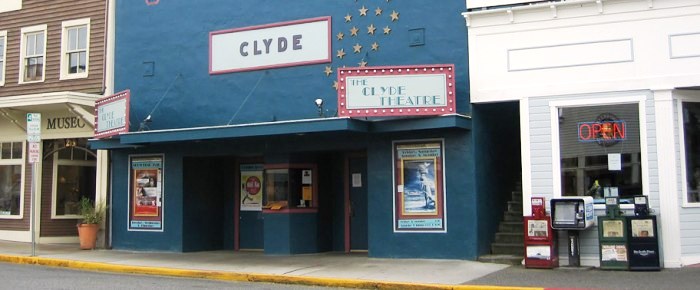 By Carolyn Tamler
The Clyde Theater in Downtown Langley was established by Norman and Hazel Clyde in 1937. The Clydes sold the theater to Blake Willeford in the 1970's. Blake and his wife, Lynn, have kept The Clyde going, establishing a reputation for choosing movies that have strong appeal to local audiences.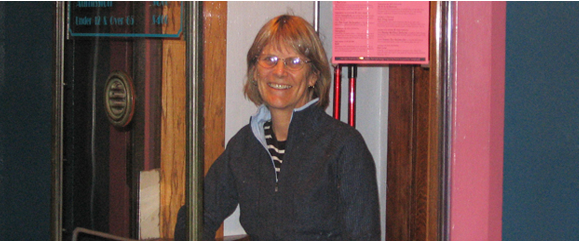 After 40 years running a movie theater, Blake and Lynn are more than pleased that their son, Brook, will be assuming ownership and plans to maintain the reputation of The Clyde well into the future. Brook notes, "I grew up at The Clyde. I knew in high school I wanted to run this theater." He says that he used to stay in a sleeping bag in the projection room or in the balcony: "I've done every job there is at the theater: projection, ticket sales, cleaning, painting, any job that was needed." After high school, Brook went to Carlton College in Minnesota. He thought he would be a history teacher. But, his first jobs were tech-related in the Seattle area.
Like many young people who have been returning to the island, Brook moved back to Whidbey with his wife, Katja, in 2013. They wanted to raise their family here, rather than in a stressful big city. When he and Katja first moved to Whidbey, Brook continued commuting to a job on Lake Union for several months, before arranging to become the Manager of The Clyde. Katja is a school teacher in Coupeville (and President of the Teacher's Union). They have a 2-1/2 year old daughter named Hazel.
Before becoming Manager, Brook started working at the theater two nights a week. He also began working with his parents to understand managing the family business. At some point in the future, Brook will form a business partnership with his parents and continue to run The Clyde Theater.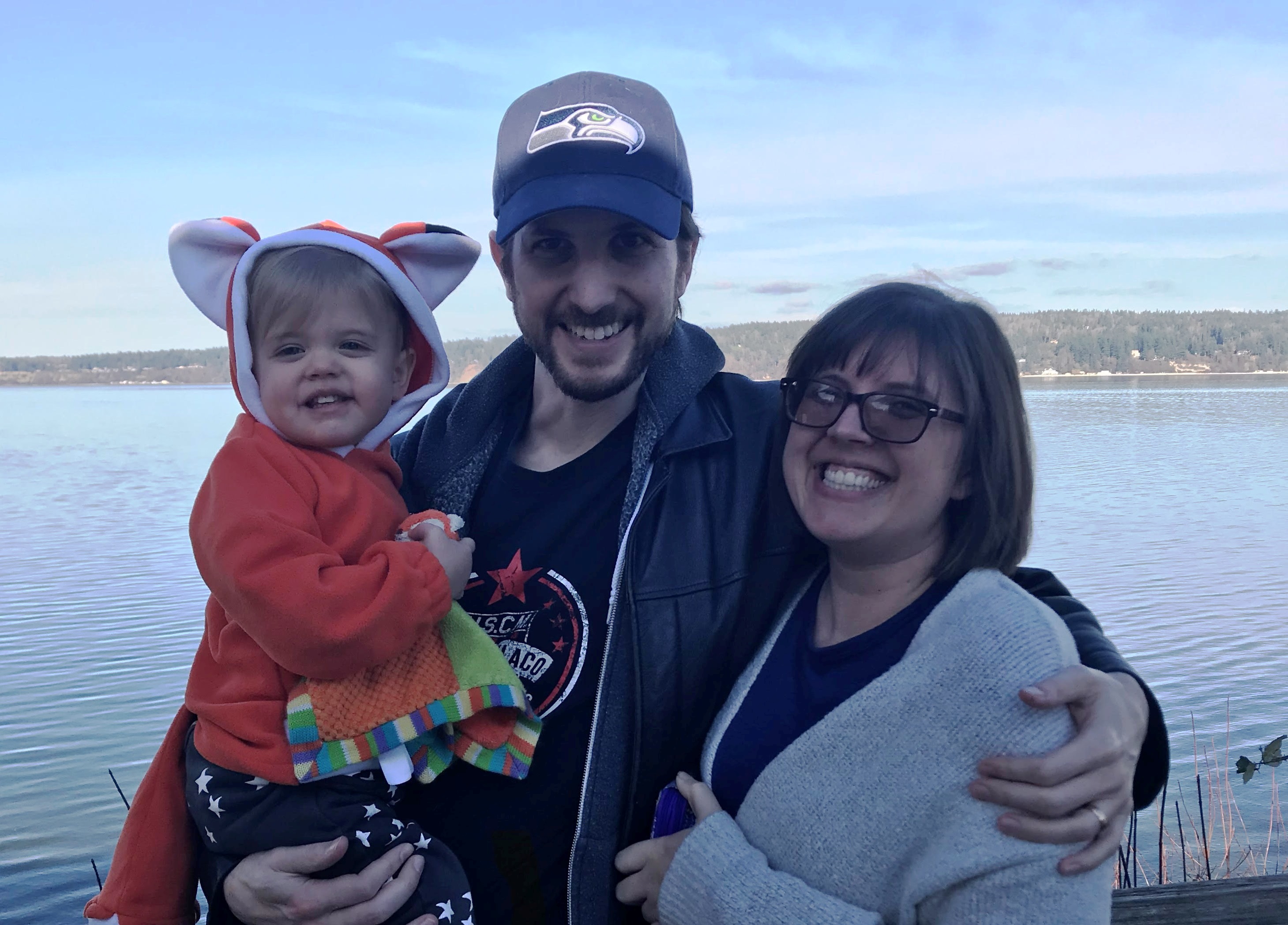 He wants the community to know that there will be no major changes. He will continue to look for special films, as well as providing the blockbusters. He appreciates that his mother still continues to scour the web for film possibilities and makes suggestions. Brook has taken over responsibility for advertising and film choices. He adds, "Getting successful movies for The Clyde is about knowing the community."

Blake and Lynn have been known for their contributions to the Whidbey community for many years. Brook also believes that being involved in the community is a major part of the success of the theater, and he plans to keep that legacy going. Instead of a tip jar on the snackbar counter, there is the Magic Change Jar—money put in the old canning jar by Clyde patrons that goes to local non-profits and is matched by The Clyde and other local businesses. In past years, about $7,000 has been raise for local charities.
For current information about the films at The Clyde, visit their Facebook page or the website: www. theclyde.net.