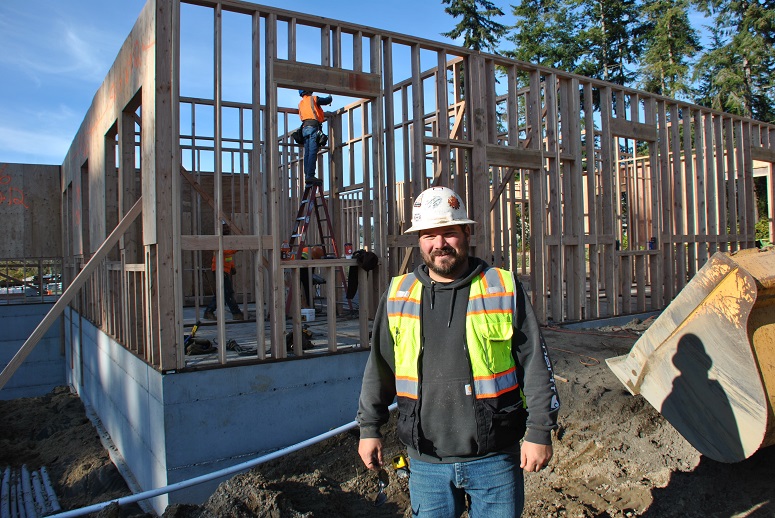 When Richard Canapo steps onto the job site each day in Bayview, he brings a unique perspective. Not only is the Valdez Construction employee the superintendent of the new South Whidbey Fire/EMS Station 36 building
project, he's a volunteer firefighter himself.
A Lieutenant at Big Lake fire department in Skagit County, Canapo understands what a new station means to the volunteers and staff, including the increased quality of training and response time. New Station 36 also restores sleeping quarters, improving the department's staffing by attracting more out of district volunteers.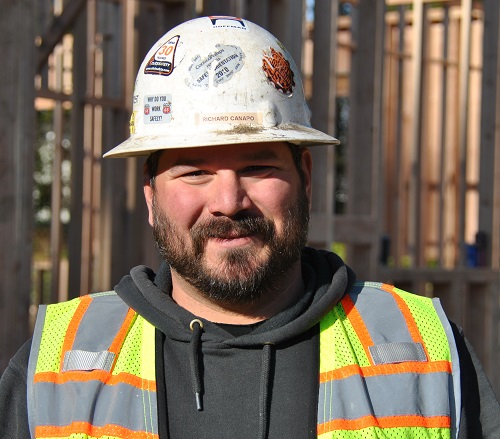 Valdez Construction is based in Oak Harbor, and Canapo was among the team who recently built North Whidbey Fire and Rescue Cornet Bay Fire Station 21.
His ability to foresee the needs of first responders and the impact on a neighborhood is certainly an asset. Since breaking ground in August, nearly 40 people, including neighbors and firefighters, have popped in to say hello, ask questions, or to express support for the project.
"A new fire station is a very big deal. It is a significant asset to the community and there is a sense of pride everyone feels," he said. "Unlike construction of a private building, this one belongs to everyone."
In addition to Valdez Construction, there are several other Whidbey Island subcontractors or suppliers involved. These include framing, siding, plumbing, sheet rocking, structural welding, concrete, lumber, soil, and asphalt installation. The project timeline is on track with completion expected by late summer. To follow the progress visit www.swfe.org.