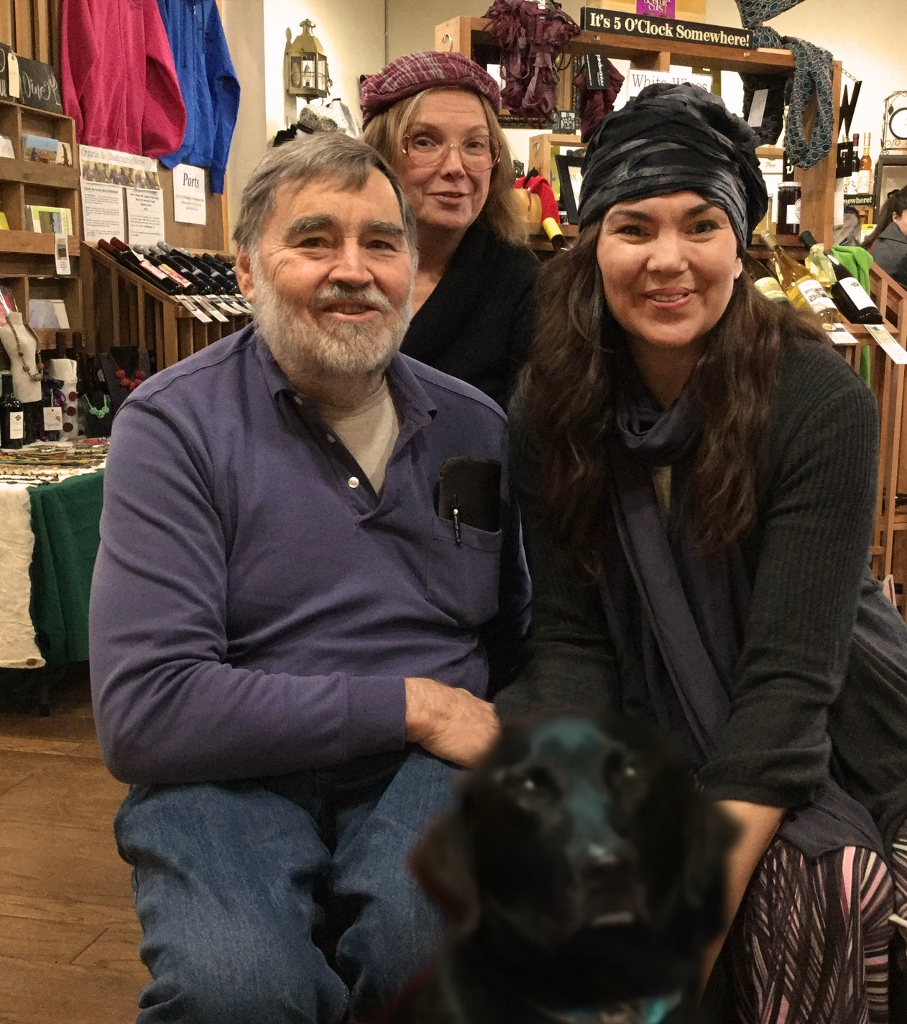 Hollie Swanson, in partnership with her parents, Gerald and Teresa Swanson, became the owners of the Greenbank Farm Wine Shop at the end of 2015. Hollie says embarking on this venture allowed her to pursue one of her life passions:"It is so fun to meet people from all around the world and help match their preferences to the right bottle of wine." The Swansons are long-time residents of Puget Sound. Hollie moved to Whidbey Island in 2005, and her parents moved to Whidbey from Port Townsend to join her.
Prior to become a wine shop proprietor, Hollie followed a broad range of careers. She studied aviation, and then atmosphere science at the University of Washington, worked in validation and testing for Boeing, and was a professional firefighter for the City of Kent.
Early in 2015, Hollie began talking with her parents about creating some kind of family business. In April, she saw that the Greenbank Farm Wine Shop was for sale. She realized that this was an excellent opportunity to run a family business on a well-known location mid-island. Hollie notes, "The Greenbank Farm is a gorgeous property with a compelling history."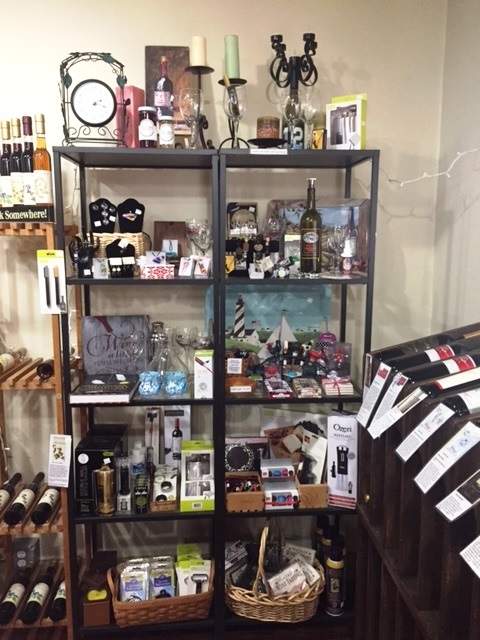 Hollie and her parents purchased the shop from the Greenbank Farm Management Group and completed their negotiations with the Port, including a one year lease for 2016 with an option to renew.
Current beverage items on the shelves include wines from local wineries, fruit wines, dessert wines, hard ciders, wines made from organic and biodynamically grown grapes, loganberry products, and craft beer such as the organic farmhouse Belgian-style ales from "Propolis Brewing."
Greenbank Wine Shop recently became a member of Whidbey Island Grown, which means they will be expanding their line of Whidbey Island products.
Greenbank Farm Wine Shop has a variety of gift items including chocolates from Sweet Mona's of Langley and Whidbey Island Fudge Company, hand blown glass items from Callahan's Firehouse, hand-dyed silk and hand blown glass jewelry by CFibers, as well as other great gift ideas.
The shop has been selling a lot of the "W.I.N.O.S." (Women In Need Of Sanity) signs, wine glasses, and coasters made by local artist Julie Young.
Hollie says, "Every person enjoys a glass of wine uniquely based upon their taste buds and their previous experience and knowledge with wine. Wine is personal, and the enjoyment of it ranges as far and wide as the wine drinkers themselves."
The Greenbank Farm Wine Shop tasting bar is open anytime the shop is open, and it offers various categories of samples to try. You can choose from dry or sweet, locally made Whidbey Island wines or wider-ranging Pacific Northwest wines. In addition to whites and reds, there are also fruit, sparkling and fortified wines, as well as beers and ciders. There is no flight fee; rather tastes are $1 each. You pay only for the wines you want to sample. Most of the wines are in the $15 - $35 range.
The Greenbank Farm Wine Shop, in Barn A at the Greenbank Farm is currently open for winter hours, 11:00 a.m. to 4:00 p.m. six days a week; closed Tuesdays.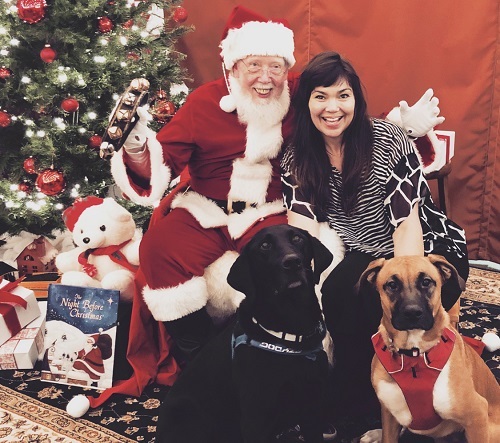 Stop by to say hello to the new dog, Frankie, who is getting along well with the professional shop dog, Mr. Myer. Frankie is a rescue dog and Mr. Myer is doing great teaching her the routine.
To get more information about the wines available at Greenbank Farm Wine Shop give them a call: 360-222-3797. Shipping is available. Their website is under construction at www.gbfwine.com and soon will offer online purchasing capabilities.