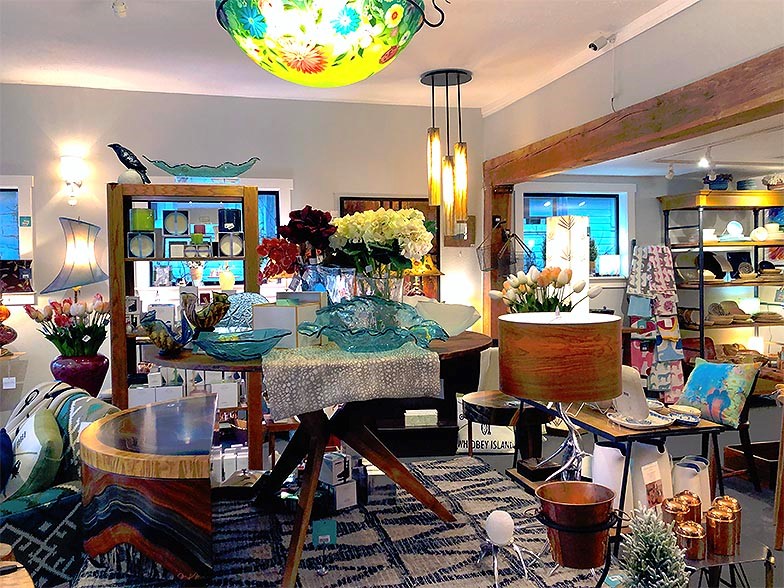 Suzanne and Jack Healy believe a home should be more than a house. This concept is evident to anyone who visits Artisan Crafted Home on First Street in Langley. As you explore the surroundings, there is an amazing array of kitchen and household items made from glass, ceramics, wood, copper, bronze and concrete. Even the potholders are works of art. The store projects their theme that having artisan products in the home allows an individual to express his or her personality and individuality.
Suzanne describes their business: "Since 2002, ArtisanCrafted.com, Inc has provided the largest collection of hand-crafted functional art worldwide. The concept of being able to purchase artisan created sinks, lighting, furnishings and home décor online with the support of customer service associates whom are experts in all aspects of what is essential to taking design concepts to delivery has changed the way discerning homeowners, interior designers and the housing construction industry now buy, build and remodel their homes."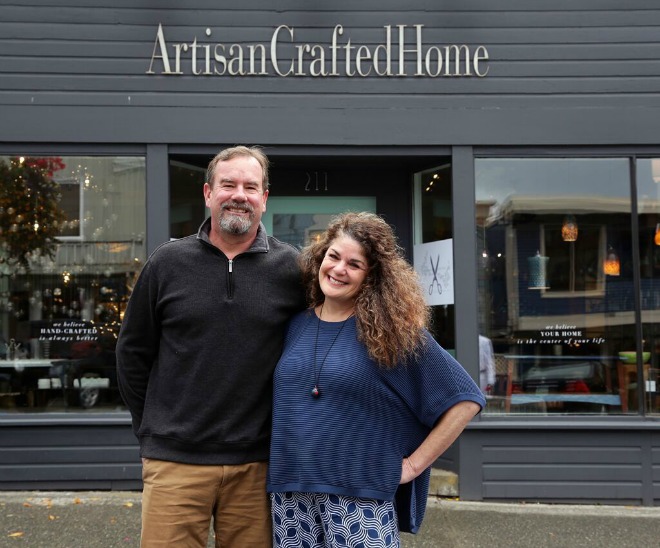 Suzanne started her career in graphic design and as an artist. She built up her inventory of blown glass and attended trade shows to market her work. Jack supported Suzanne's glassworks with his marketing skills and together they created Functional Art Gallery in 2002 and formulated the first online resource for interior designers, builders, architects and discerning homeowners. Over the years, they established working partnerships with dozens of artisans from all over the world and created an online resource for artistic functional art. The company grew to include Sinks Gallery, Copper Sinks Online, Artisan Crafted Lighting, and Artisan Crafted Home. Their corporate name is ArtisanCrafted.com, LLC. One of the most popular divisions of their company is Coppersinksonline.com featuring an extensive selection of hand crafted, hand hammered cooper farmhouse sinks, including bathroom sinks and tubs.
The Healys were operating their business living in Seattle Area, but as they began to look at their hectic lifestyle, they decided they wanted to move to a more rural location and find a new way of doing business.
A good friend asked them to come for a visit to Whidbey and to speak to the Whidbey Island Woodworker's Guild. They fell in love with the island and moved to Whidbey in 2003.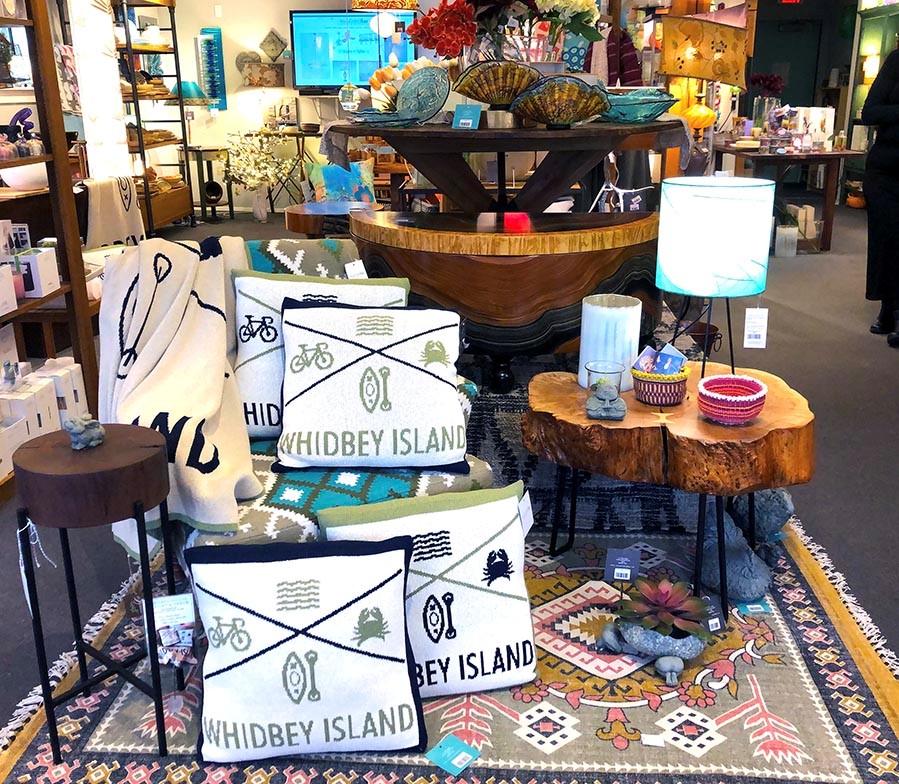 After 14 years having a successful on-line business they decided to expand their brand with a retail store. They were able to find an excellent location in the heart of Langley. After some remodeling, they were able to open the store on September 15, 2016, while continuing their on-line businesses.
An increasing number of people, locals and tourists, are discovering the array of items that become great gifts and/or personal treasures, along with the depth of offerings online.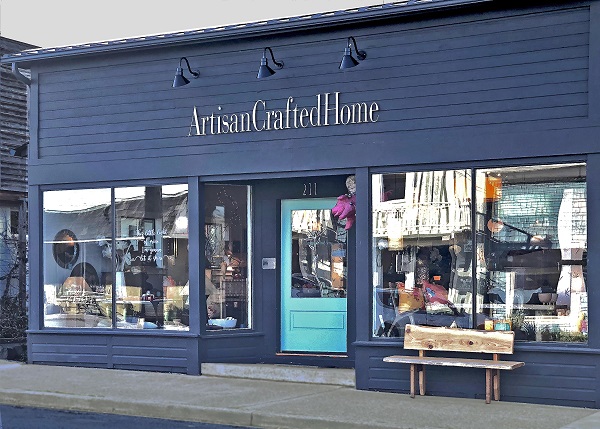 The Healys are truly enthusiastic about what they are selling. Suzanne says, "We wanted to bring our passion for the work of independent functional artists to the world on online retail, and now we are thrilled to have this beautiful retail store on Whidbey to expand our brand to a whole home concept."
Jack describes the vision for their company: "The world can be a very generic place, if you let it. We believe you can express your personality through creativity and individuality. We bring together the passionate artist work with the functionality needed in life and your home. "
Suzanne adds that another element that is special about their products is that the contributing artists can often create "Whatever someone's imagination can dream."
Retail store hours for Artisan Crafted Home, 211 First Street, Langley are everyday, except Tuesdays, 11:00 a.m. to 5:00 p.m. Summer hours, June through August, the store is open every day from 11:00 a.m. to 5:00 p.m. and Friday and Saturday, 11:00 a.m. to 6:00 p.m. Give the store a call at 360.221-1201 or their offices at 360-321-2131 if you have any questions.
To check out Artisan Crafted online: http://www.artisancraftedhome.com. Also on Facebook: https://www.facebook.com/ArtisanCraftedHome/