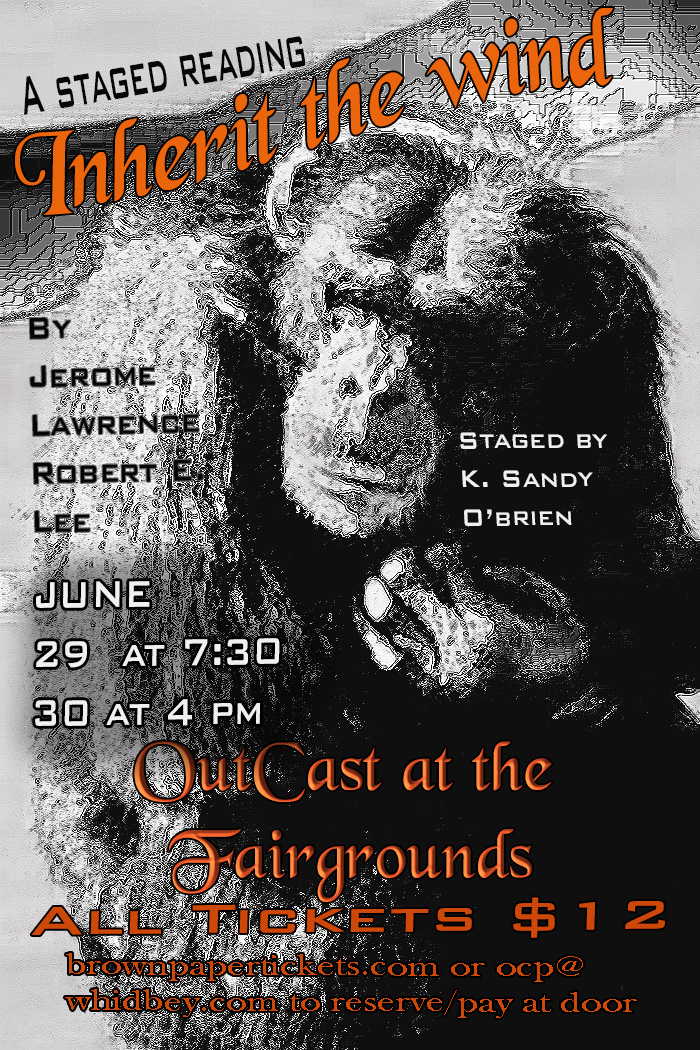 Outcast Productions is presenting a well-known classic, "Inherit the Wind," in a staged reading at the Outcast Theater at the Whidbey Island Fairgrounds on Saturday, June 29 at 7:30 p.m. and Sunday, June 30 at 4:00 p.m.. Many of those participating in this staged reading are well-known local actors.
The play by Jerome Lawrence and Robert E. Lee is directed by Kathryn S. O'Brien. It was first performed in 1955, but became a classic after the movie version was released in 1960 staring Spencer Tracy and several other Hollywood legends.
The New York News described the play as ""Magnificently written…one of the most exciting dramas of the last decade." Scripps-Howard reported that, "Many who have seen the play more than once say they leave the theater each time deeply moved, as enlightened, as well lifted up, as magnificently entertained; one of the truly great American dramas of this century."
Tickets are only $12 each and may be purchased using a credit card from: Purchase tickets by credit card at: https://www.brownpapertickets.com/user/manageevent/4264880 or you can email Outcast Productions at ocp@whidbey.com to reserve tickets and pay at the door by cash or check.