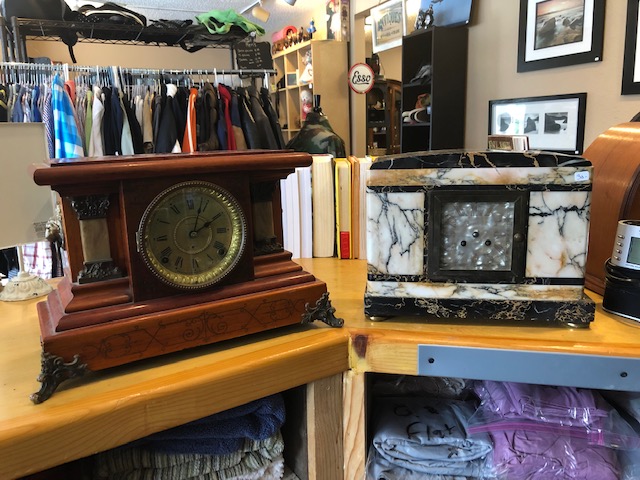 Tina and Matt Shorey were looking for a good location on South Whidbey to open their high quality antique and second hand store. They just happened to drive by a vacant store front on 1664 Main Street in Downtown Freeland that had a "For rent" sign in the window very soon after it had been displayed.
They completed the rental arrangements and opened "Forgotten Treasures" on July 1.
The store name does a good job describing what is being sold. It's the kind of place you walk into without knowing what you want; then you walk out with something special that you will truly treasure. The store merchandise is described as "collectibles, antiques and high-end thrift store."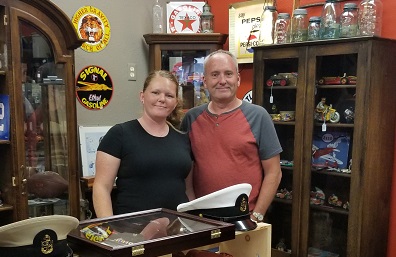 Tina and Matt were married five years ago and they each were involved in their occupations at the time: Tina was doing in-home care and Matt was a commercial fisherman. After they married, they settled into their lives together on Whidbey (Tina's family – the Furmans – had been on the island for 170 years).
They began having conversations about creating a business where they would both focus their energies and enjoy what they were doing.
Matt says, "I love hunting for stuff!" The idea of having this store was talked about over a year ago. After one of their discussions Matt decided, "It sounds like fun. Why don't we try it?" Creating Forgotten Treasures was a year in the making.
They knew the store had to be different. Whidbey Island has a lot of thrift stores, most of which benefit non-profit organizations.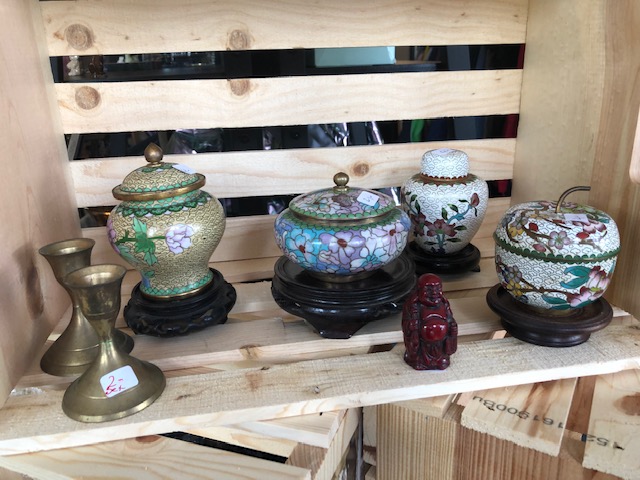 Matt's process for finding appropriate merchandise for the store is to purchase storage units that have been abandoned and are auctioned off to obtain some money to pay for the storage service. Matt is currently purchasing left-behind storage units every month. He says it takes him a day to sort through a 10 x 10 unit. He returns personal items to the storage place in hopes that the owners will come looking for them, and he goes through all of the other items to choose merchandise people might want that can be sold at low prices. He visits over 20 storage places from Everett to Olympia looking for units to buy.
Forgotten Treasures has new merchandise every week that is priced to sell quickly. Some of the fastest selling items include pots, pans, housewares and tools. They also have hundreds of DVD's, clothing, antiques, and collectibles.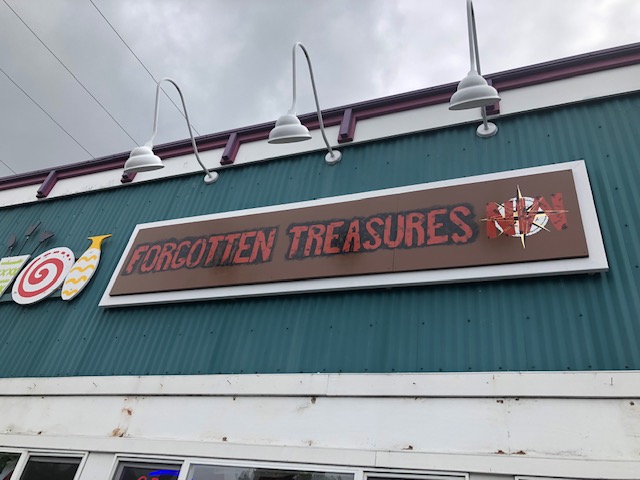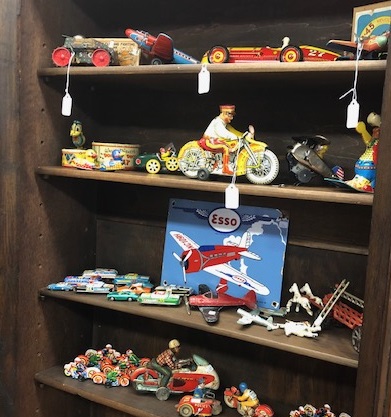 Above all, they know the caliber of the merchandise has to be different and high quality, but at low prices. Tina notes that there are shelves in their store that are bare by the end of the day. Things they don't keep from the storage unit or that don't sell quickly are donated to the local thrift stores.
Tina and Matt believe their store is fun to visit, even if the potential shopper has no idea what he or she might need. As Matt says, "It's a great place to get stuff!"
Forgotten Treasures is open 9 a.m. – 5 p.m. every day except Tuesday. Stop by and check out their stuff.