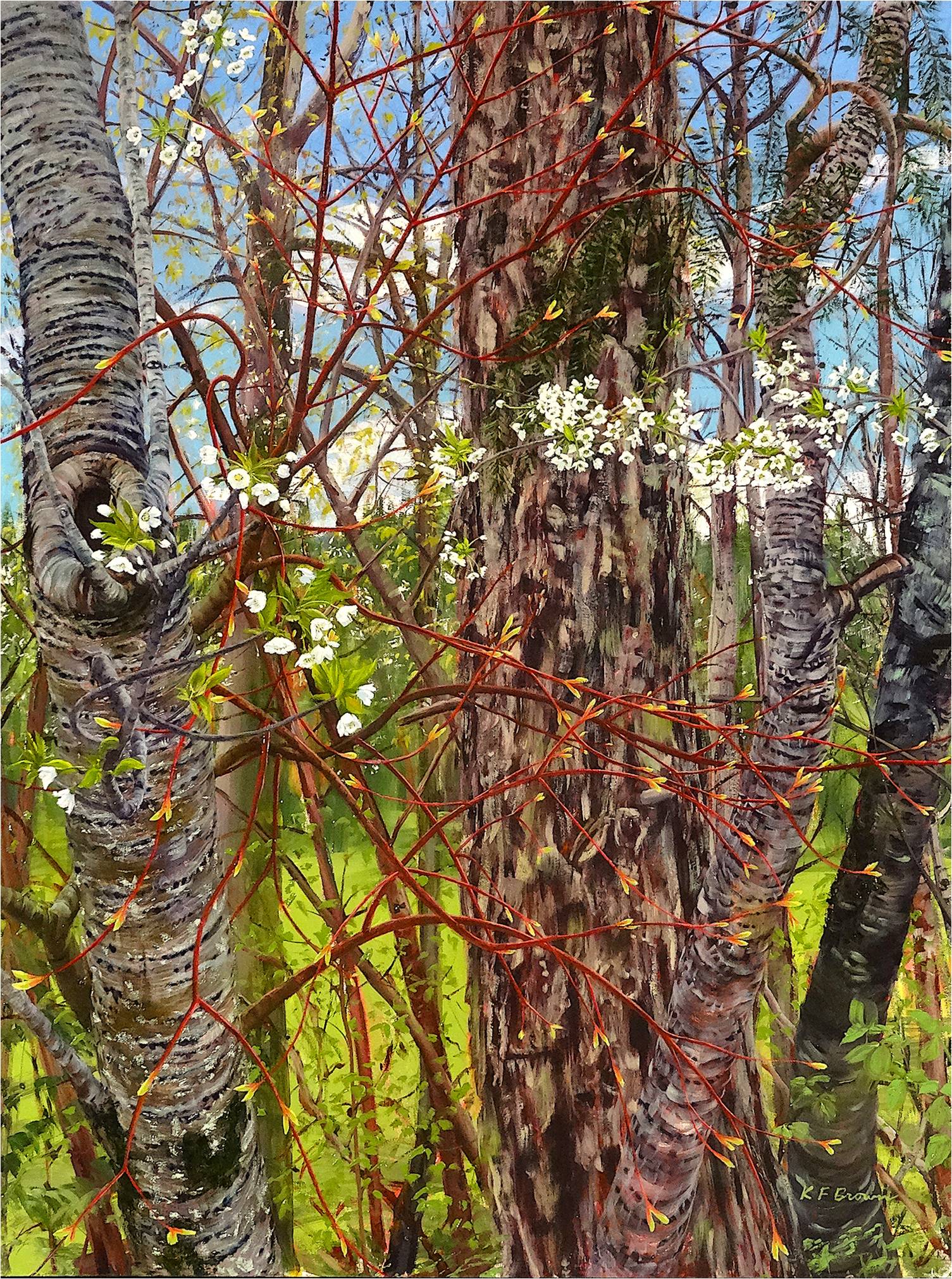 Buds and Blossoms - oil on canvas by Kathleen Frugé Brown
Kathleen Frugé Brown - Recent Paintings ~ Plein air color and beauty August 3 - September 3
Artist's Reception
Saturday, August 3, from 5 to 7 pm
During Langley's First Saturday Art Walk
Light refreshments will be served
One of the most remarkable plein air painters in the Northwest is Kathleen Frugé Brown. Choosing her subject matter carefully she stays away from the tried and expected and focuses instead on the surprising and unexpected. Finding beauty in the chaos of everyday woods and brambles Kathleen makes every brushstroke an exuberant and reverent response to nature.
The river and forest surroundings of her Maple Valley studio are a constant source of imagery. Leaving her easel in place after a day of painting Frugé Brown takes her canvas home at night and returns day after day at around the same time to complete her paintings. Working in layers from background to foreground her carefully constructed paintings draw the viewer into the image.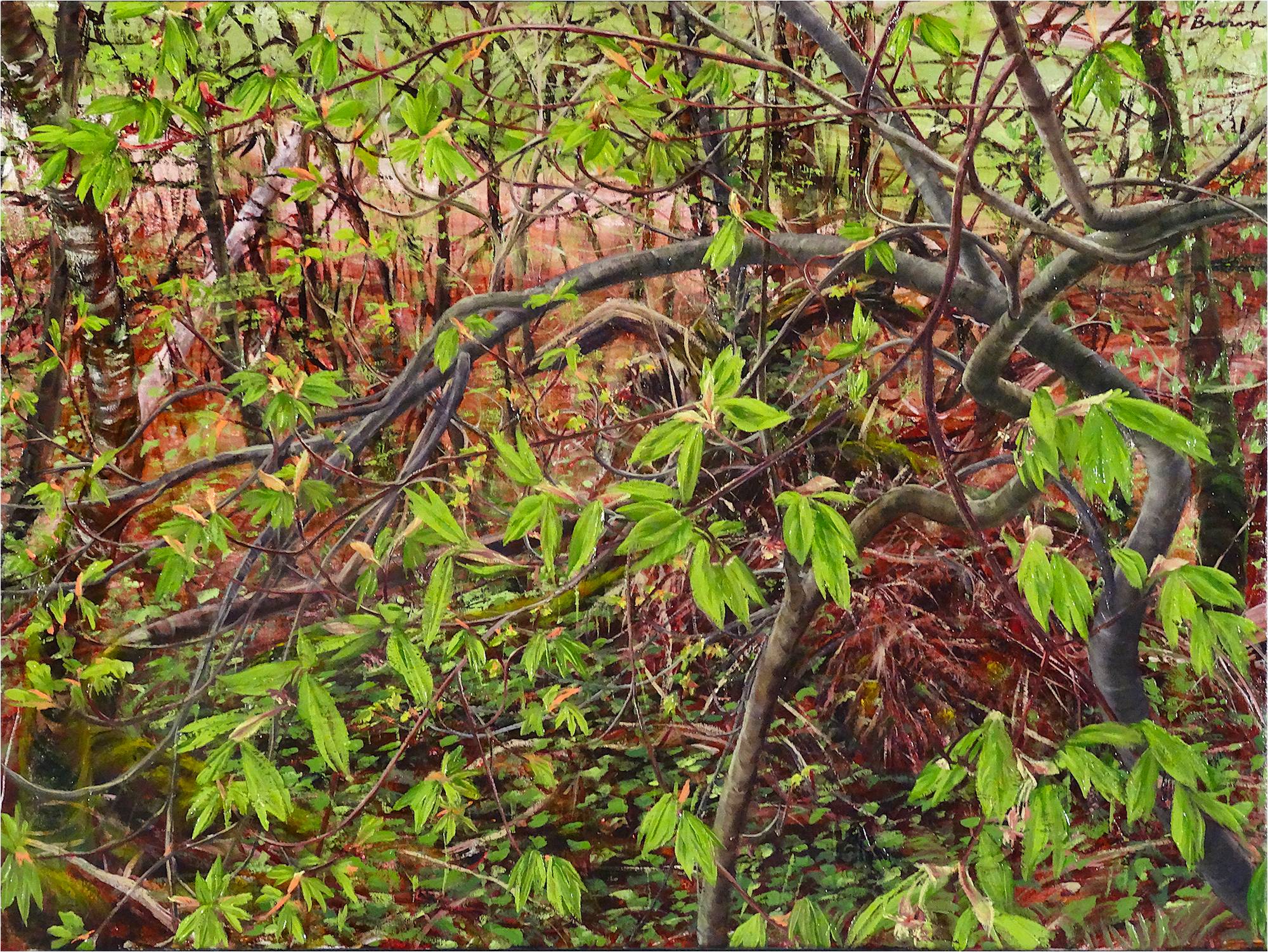 New Vine Maple Leaves - oil on canvas by Kathleen Frugé Brown
"One of the things I love about painting in the woods is there is always another layer of things to be seen" Kathleen said. The spacial complexity makes me look deeper and work vigorously to capture what I can before the light changes. My hope is that my work gives the viewer a sense of place and moment, and awakens their recognition and love for the natural world around them."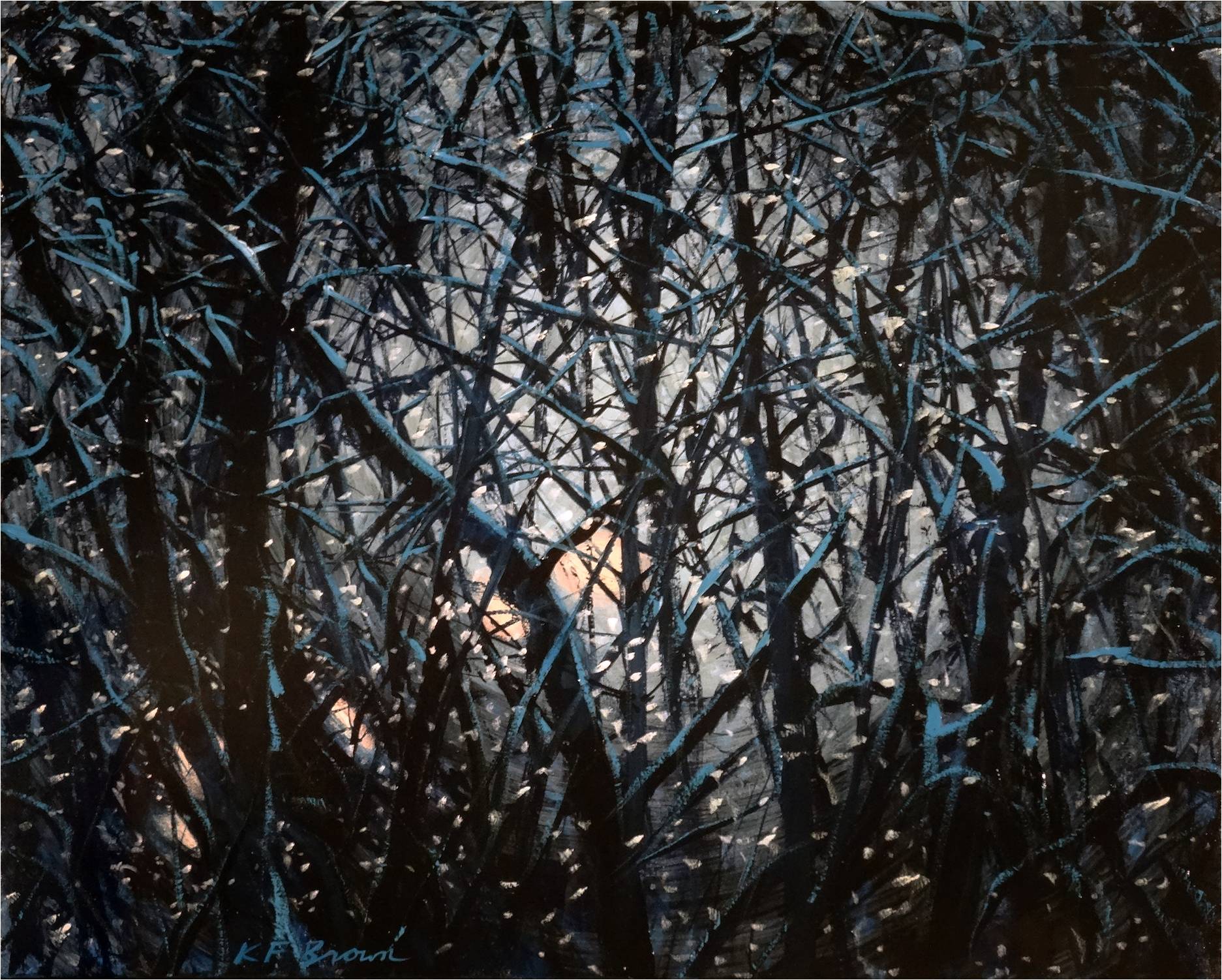 Snowy Night - oil on canvas by Kathleen Frugé Brown
Please join us for our Opening Reception on Saturday, August 3 from 5 to 7 p.m. in conjunction with Langley's First Saturday Art Walk. Kathleen Frugé Brown and many of our gallery artists will be in attendance, and light refreshments will be served.
We'd love to see you.
Rob Schouten Gallery, a premier showcase for Whidbey Island and Northwest artists, is located at 101 Anthes Avenue, Langley WA at the corner of First and Anthes. Gallery hours: Weekends 10 - 6; Weekdays 11 - 5.
For further information, call 360.222.3070 or email info@robschoutengallery.com