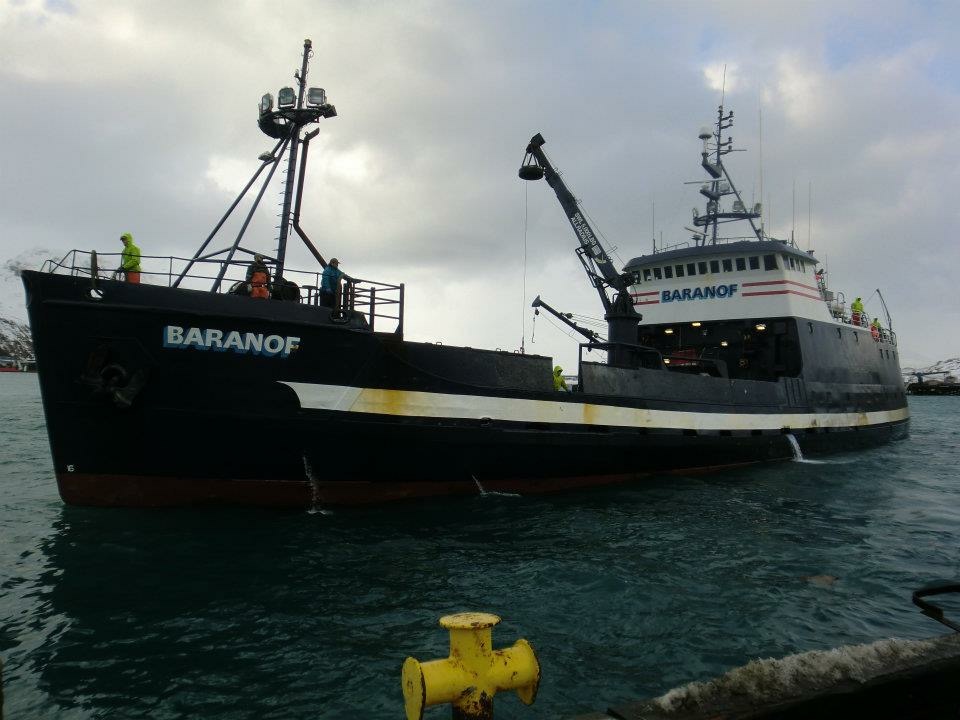 Andrew and Adam Hosmer are following in their father's footsteps. Charles Hosmer has been in the fishing industry most of his life. He has a passion for educating people about quality seafood that not only is delicious but is based upon sustainable fishing, and knowing where the fish are traceable (you know which boat has caught the fish).
His two sons, Andrew and Adam, and their close friend, Devin Parrick, established Whidbey Island Seafood Company in January 2019, with a goal of continuing to work with small vessels and maintain their family-owned business based on Whidbey Island.
The Hosmer sons were born and raised on Whidbey. After spending time away at college and living elsewhere, they each decided they wanted to be back on the island. Andrew says, "Growing up on Whidbey, right on a beach with my family, created saltwater in my blood."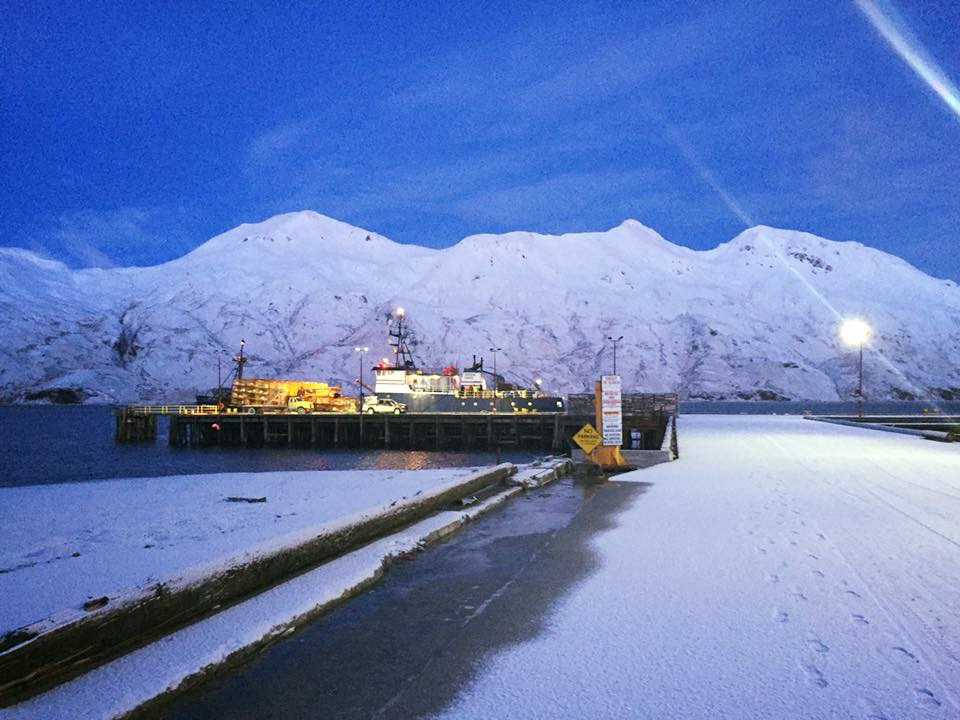 Both of the Hosmers' parents grew up on the East Coast. Their father has been an avid sailor and mariner his whole life. He moved to the west coast with his family and continued his life as a commercial fisherman, purchasing two fishing boats that Andrew and Adam would later work on. Andrew says "Our father passed on his passion for fishing and boatmanship to us, as we spent many days at sea on sail boats and countless days fishing around the island in the summer."
Andrew and Adam worked on fishing boats in Alaska and moved up the ranks to first mates on the company boat, the F/V Baranof, which catches and processes pacific cod, snow crab, king crab, and black cod (sablefish).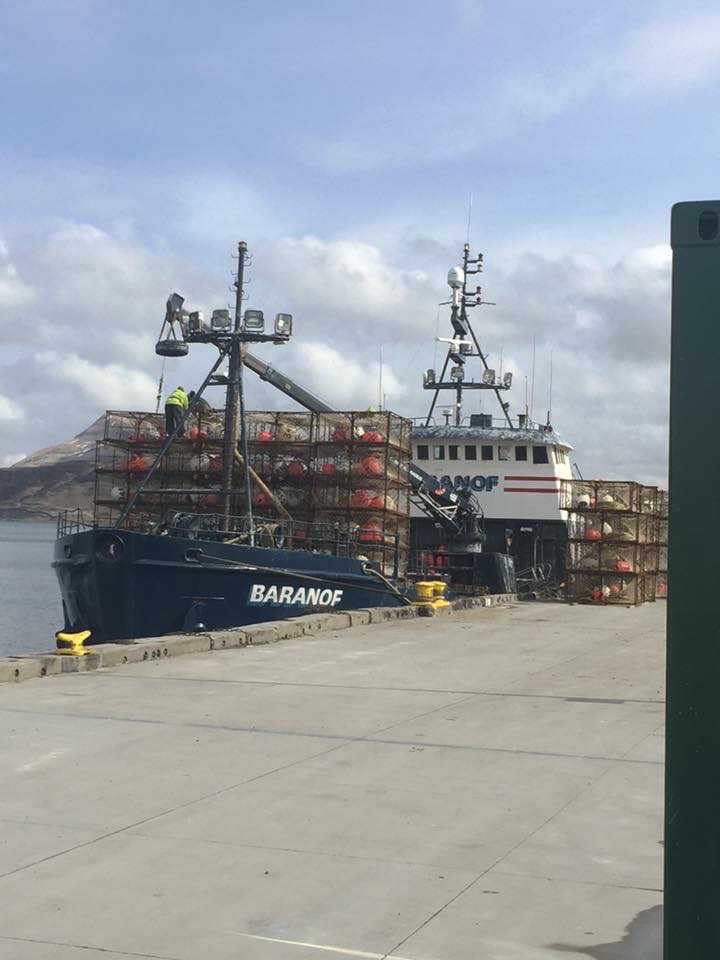 A couple of years ago, the two brothers began talking about moving into the business side of fishing. They needed to transition from spending most of their time at sea to having time on land to handle the processing and sale of the fish.
One of the most important elements in establishing their new business was the creation of a website – www.whidbeyseafoods.com. The website includes the seafood they catch and high quality seafood from other sources.
The website is also what brought Devin Parrick into the business. He had been a best friend of Andrew since they were kids on Whidbey Island, and his experience and skills are with on-line marketing. Devin pitched the idea of the website to Andrew and Adam, and the website was up and running by January 1st of this year.
Adam points out what is especially unique about their business: "Either my brother or myself is always present on board the Baranof, which is the boat from which we get the majority of our products, so we are able to oversee every step of the process to ensure utmost quality."
The quality of the fish is maintained because the fish is processed at sea and is flash frozen within a few hours of being pulled from the ocean.
Andrew adds: "We were taught about the importance of quality and what it means to take care of your fish or crab."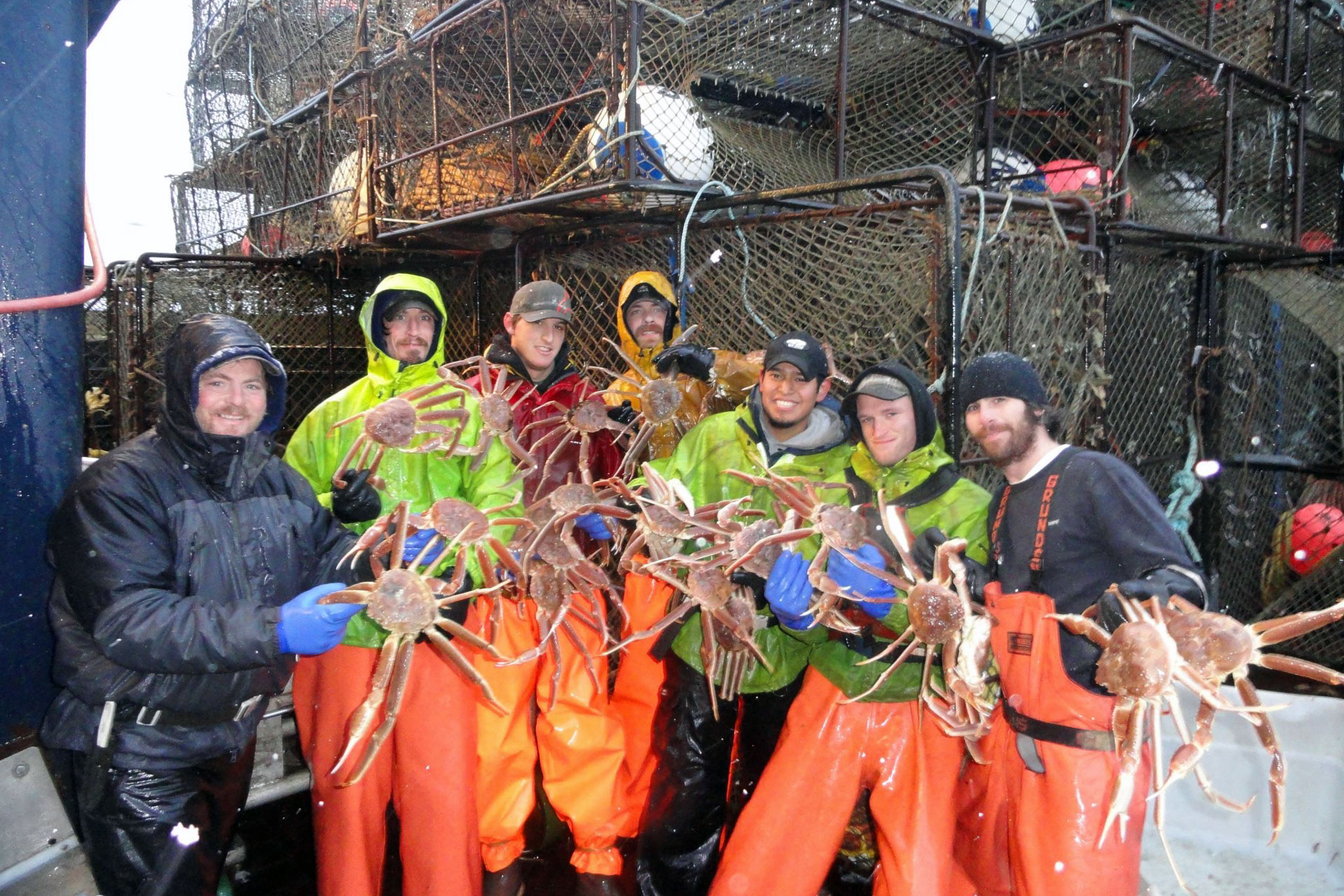 The Crew
The Hosmers stress one of the major factors that is different about their seafood: "We have a passion for what we do, and care about teaching people about quality seafood and how to thaw and prepare your fish."

Current seafood available on the website includes: salmon, king crab, snow crab, halibut and sable fish, all from Alaska. Free shipping is provided for Whidbey residents.