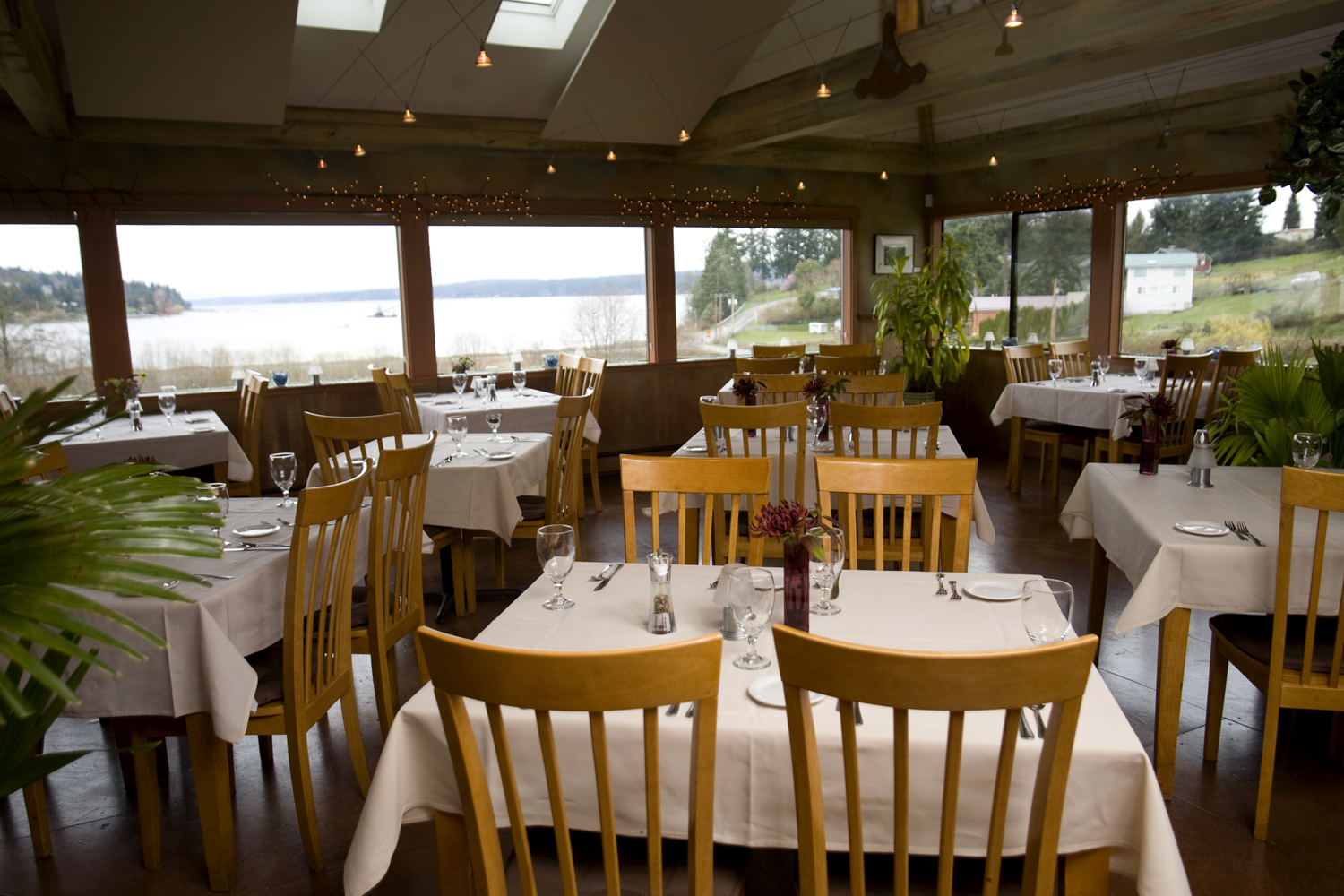 After continuing to build an enthusiastic and loyal following for the lunches and dinners served at Gordon's on Blueberry Hill, owner and master chef Gordon Stewart is expanding the menu to include Saturday and Sunday brunches at 10:30 a.m. There will be specials in addition to a selection of frittatas, "eggs without borders," pork belly hash, eggs benedict and other traditional brunch dishes. Mimosas will also be available. Brunch prices will range from $12 to $18. Gordon's has been on Blueberry Hill for 14 years.
Chef Gordon began focusing on a profession as a chef when he was just five years old and got to wear a chef's hat while participating with other students in a special "Breakfasts for moms" at his elementary school.After his initial introduction to cooking, Gordon was hooked on becoming a chef. He worked at the Sno-Isle Vocational Skill Center when he was just 15 years old. As he progressed in his education, he also began winning culinary competitions and received awards and college scholarships. His early teachers included Paul Climber from Louisiana who helped Gordon develop his love of Creole and Cajun cooking. He began following the work of Paul Pruhdomme.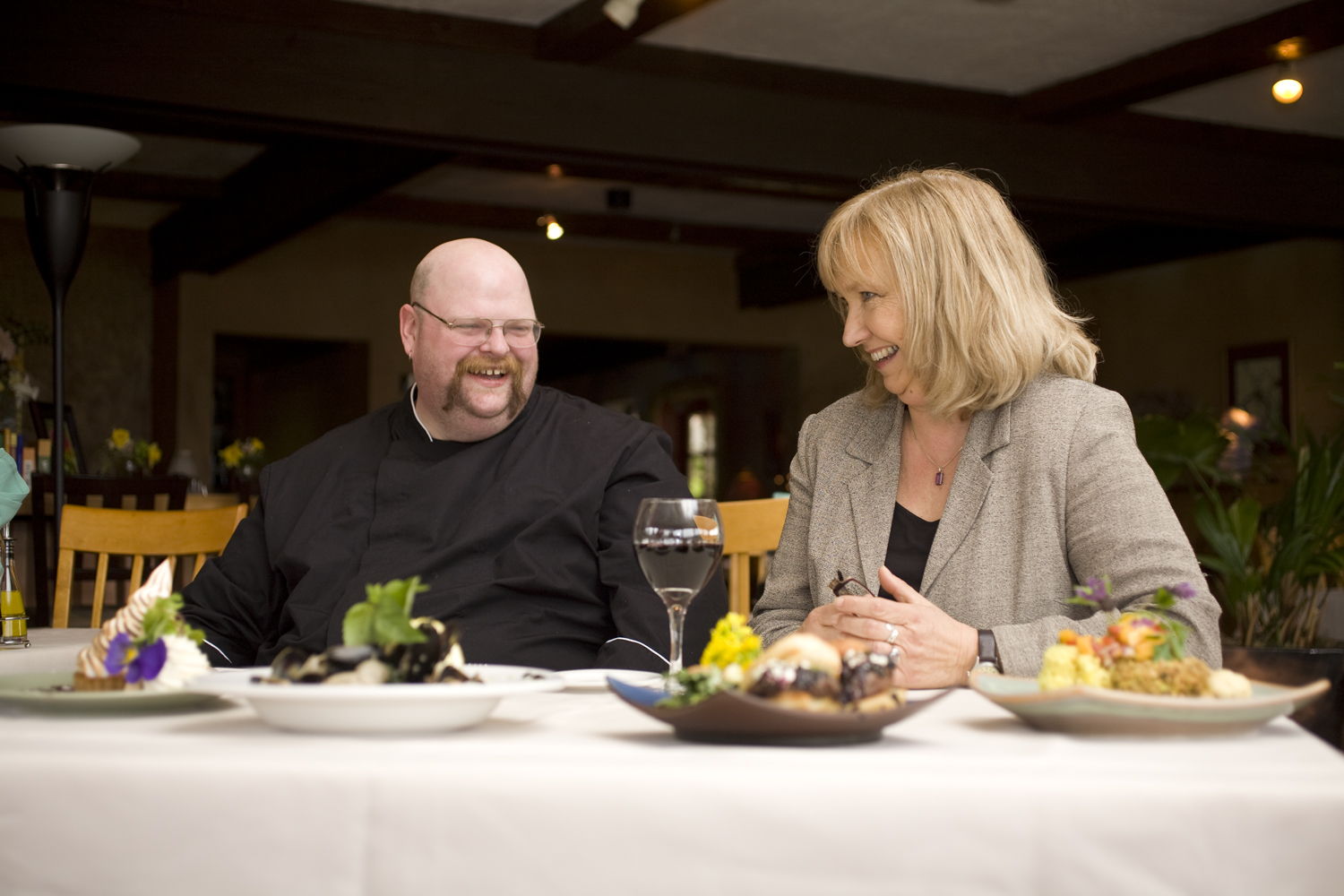 One of his first jobs was as a dishwasher at Cascade Valley Hospital, but he was also able to work with a professional cook on Saturday mornings. He was coached by an older lady who was a cook there and began preparing breakfasts.
In 1991 he began his professional training and completed six years of culinary school and work experience. He was only 19 years old when he got his first significant kitchen job.
In subsequent years, he worked at Breasseau's in Edmonds, and Portofino's in Kirkland. At Portofino's he worked with Viddal Bitton who became a mentor. Bitton connected Gordon with Love Israel who opened a bistro in Arlington. Gordon was head chef there from1996 to 2001. He had the opportunity to cook for many different people. In the late 1990's, he went on a vacation to New Orleans and says, "I found myself comfortable there and began studying the food techniques." As he utilized the ideas he discovered from southern cooking, he noted, "The food got simpler."
In 2002, he went to work as a chef at Mukilteo Amici Bistro. One of the servers that he worked with was Annalise Petrie. They learned about an "opportunity on Whidbey." The opportunity was the Edgecliff Restaurant in Langley that was owned by Jack Ng. Gordon became the chef at the Edgecliff, and Annalise was the front house manager.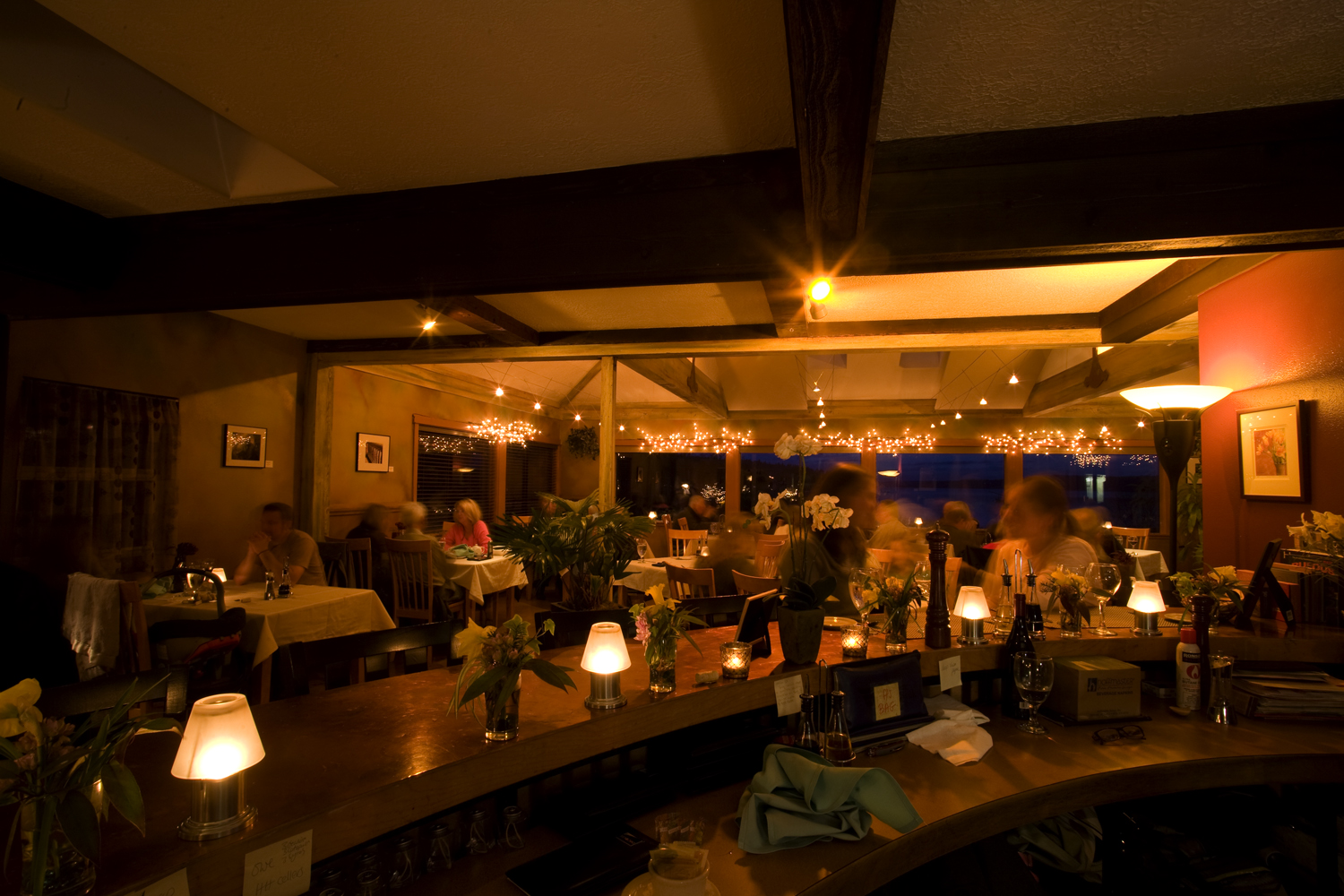 In 2005, he was approached by Matt Nichols, who owned a property in Freeland he believed would be a perfect fit for Gordon and Annalise.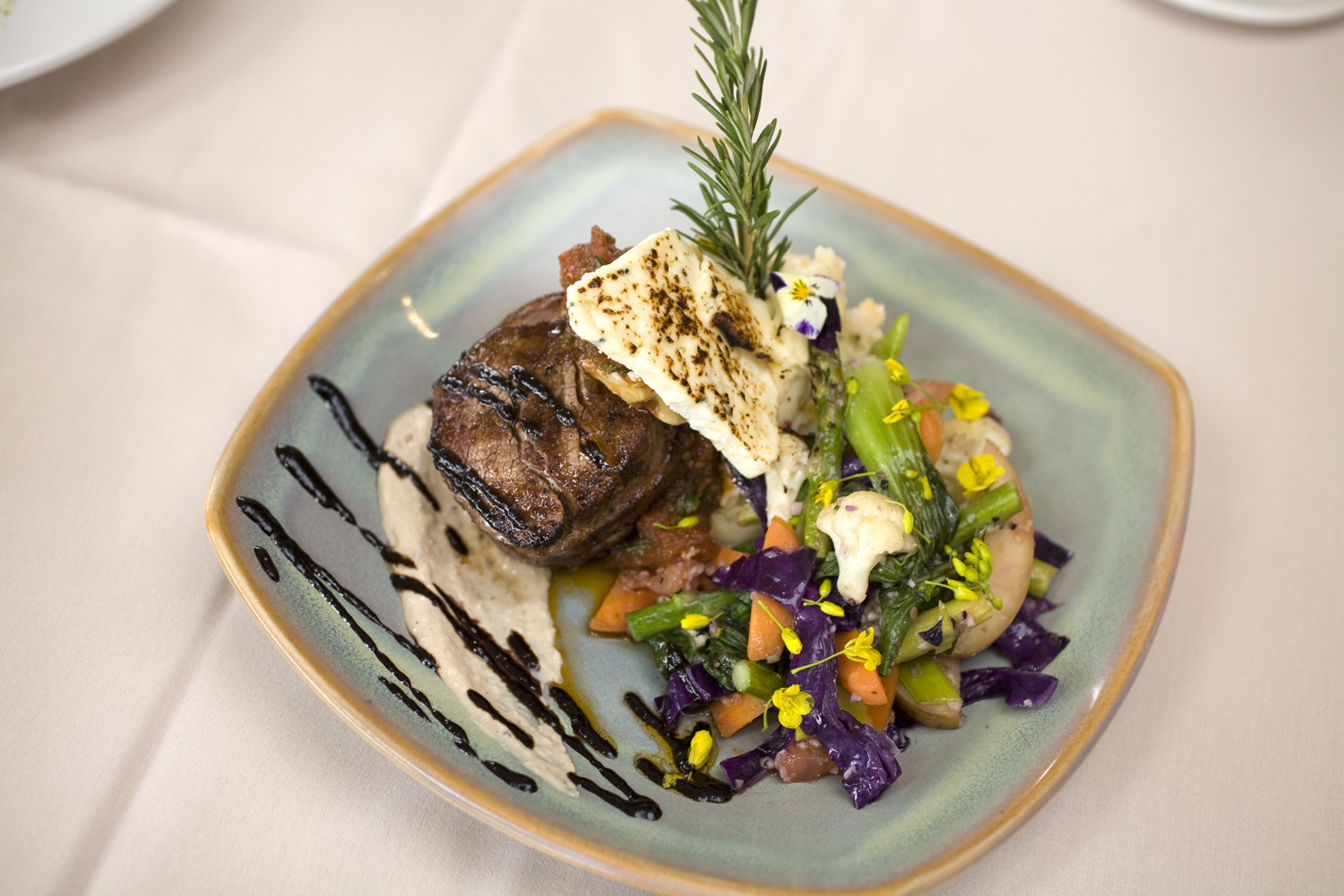 They opened Gordon's on Blueberry Hill on December 13, 2005. Annalise joined him as house manager until her retirement earlier this year. Gordon notes one of the major reasons their restaurant is doing so well is: "The community is behind us." He uses the products from local farmers whenever he can and serves Mukilteo Coffee. One of the other elements that defines Gordon's is a commitment to providing a personal touch with the service and food offered: "We treat this place like a home." He is also known in the community for "Giving people a leg up," and has often helped employees get their lives together.
Another element that has contributed to the special menu at Gordon's is his wife, Kaycee, who he says is "The love of my life and my muse." She does all of the baking.
The restaurant currently has two front house managers, Tyler McCormick and Barlow Payne, and 18 employees. Current hours are Tuesday through Friday, 11:30 a.m. – 8:00 p.m. In addition to the Saturday and Sunday brunches, dinner is served as 4:00 p.m..