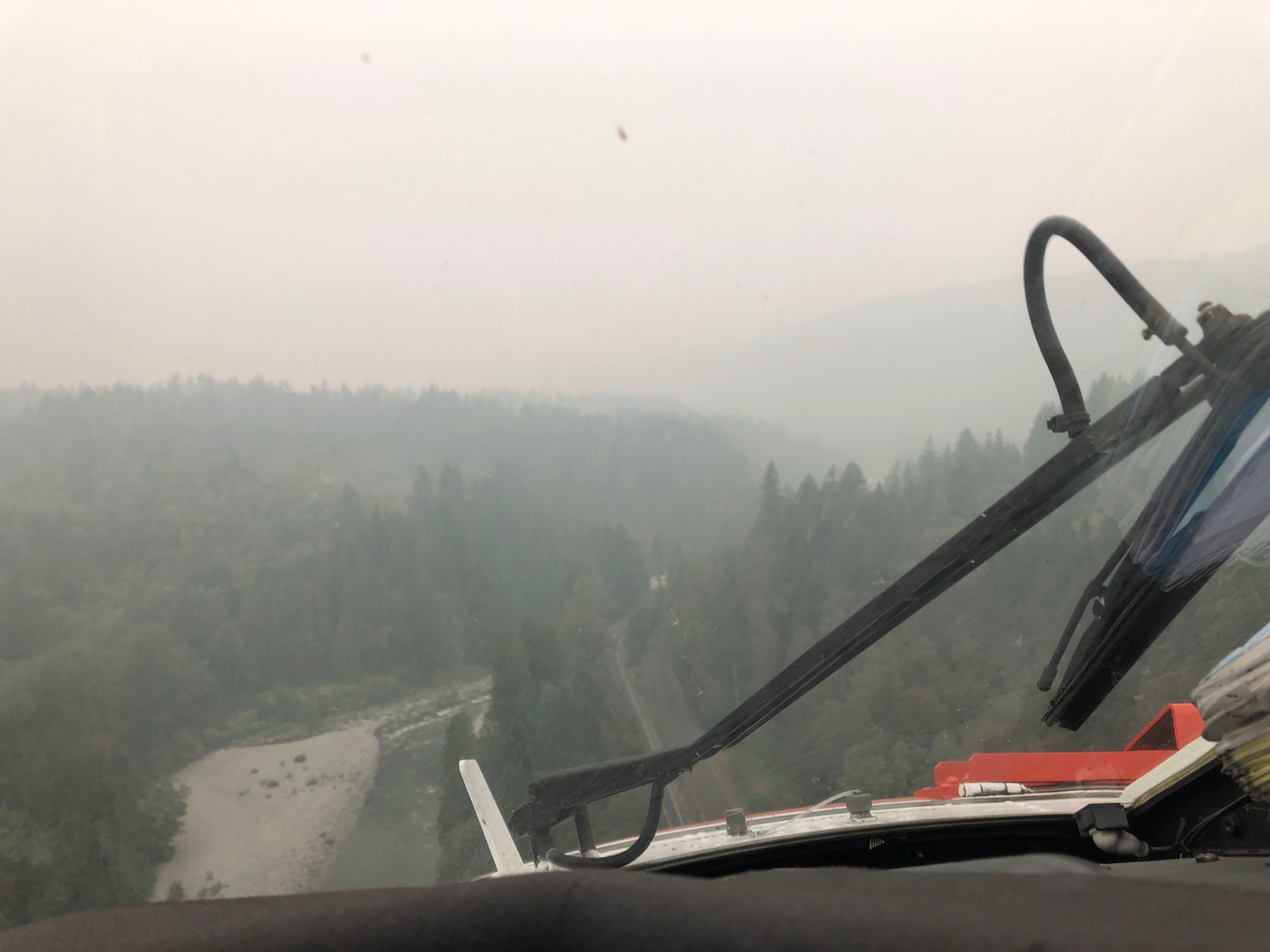 Hazy conditions caused by fires across the Northwest presented an additional challenge to NAS Whidbey Island's Search and Rescue Unit during a rescue mission near Stephens Pass on Saturday, September 12.
NAVAL AIR STATION WHIDBEY ISLAND, Wash. - A Search and Rescue (SAR) team from Naval Air Station (NAS) Whidbey Island rescued a 59-year old male hiker who had fallen off some rocks north of Steven's Pass and suffered severe leg injuries on Saturday, Sept. 12, 2020.
NAS Whidbey Island received the initial alert from the Air Force Rescue Coordination Center (AFRCC) Saturday afternoon. After accepting the mission, the SAR crew carefully deliberated on the proper flight path and safety considerations due to poor visibility caused by fires blanketing the Pacific Northwest.
Due to poor visibility, the crew plotted their flight path using a program called Foreflight that took them along the western edge of Camano Island, over Everett and above Highway 2 up to Steven's Pass. Once there they found a valley that allowed them to access the location where the patient had fallen.
Once the crew reached the hiker's location, they were able to hoist the injured man and a rescue party aboard the aircraft then flew them to Steven's Pass Ski Area where an ambulance was waiting to transport the patient to a local hospital.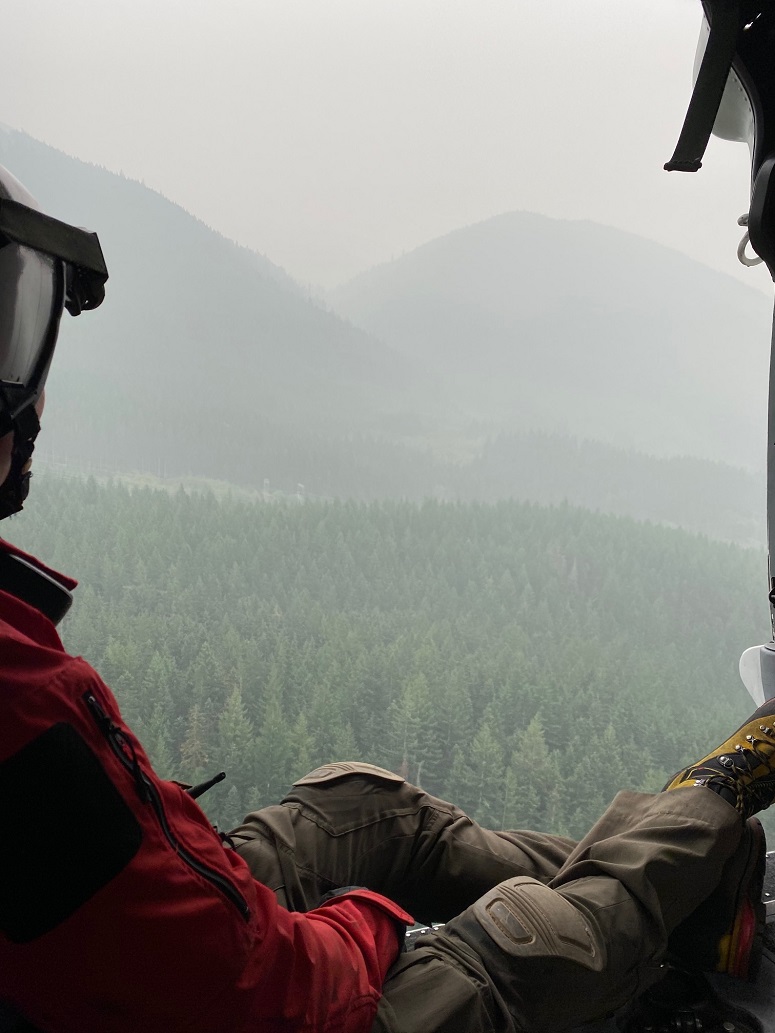 A NAS Whidbey Island's Search and Rescue Unit crewman glances over the terrain during a mission near Stephens Pass on Saturday, September 12.
Lt. Alex Castillo, the SAR Mission Commander, noted that the haze enveloping the area made the mission challenging, "This was one of the most complex rescues I have been a part of in my time here at Whidbey. We were only able to make it happen through deliberate and time critical risk management practices," he said. "The crewmen in the back flew with the doors open and were able to continuously assist the pilots with obstacle clearance. I was constantly using Foreflight to update our position while Lt. Andy Soberman expertly maneuvered the aircraft."
This was the fourth SAR rescue this month. On September 4 they rescued a 56-year-old man near Snow Lake who suffered a concussion, a 27-year-old man vomiting blood at an altitude of 5,400 ft. near Mt. Ranier, and a 35-year-old man who suffered severe limb injuries on Ingall's Peak.
NAS Whidbey Island SAR has conducted 42 total missions throughout Washington State this year, including 31 rescues, three searches and eight medical evacuations.
The Navy SAR unit operates three MH-60S helicopters from NAS Whidbey Island as search and rescue/medical evacuation (SAR/MEDEVAC) platforms for the EA-18G aircraft as well as other squadrons and personnel assigned to the installation. Pursuant to the National SAR Plan of the United States, the unit may also be used for civil SAR/MEDEVAC needs to the fullest extent practicable on a non-interference basis with primary military duties according to applicable national directives, plans, guidelines and agreements; specifically, the unit may launch in response to tasking by the Air Force Rescue Coordination Center (based on a Washington State Memorandum of Understanding) for inland missions, and/or tasking by the United States Coast Guard for all other aeronautical and maritime regions, when other assets are unavailable.