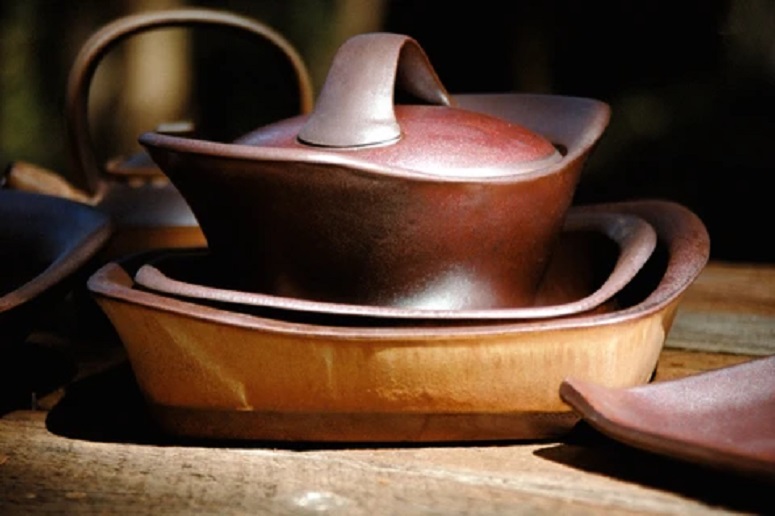 Cook on Clay was established by Robbie Lobell and Maryon Attwood in 2010. They had a studio in Connecticut for several years, but after visiting a friend on Whidbey Island they discovered a 10-acre homestead for sale that offered everything they wanted. They moved to Coupeville in 2005 and opened the Cook on Clay Studio five years later.
Langey is known for art studios and they made a decision to make the move to their new Langley location, 914 Third Street, on the south entry to Langley, is just a short way from downtown. Best of all, this location provides everything they need: a studio, a retail showroom, and their residence.
Today, Cook on Clay maintains a production facility in Coupeville, as well as their new space in Langley. They produce a line of flameware cooking pots, have an active ecommerce website, and have a few brick and mortar sales venues. Their pots and platters are all environmentally safe and perfect for any high-heat cooking environments.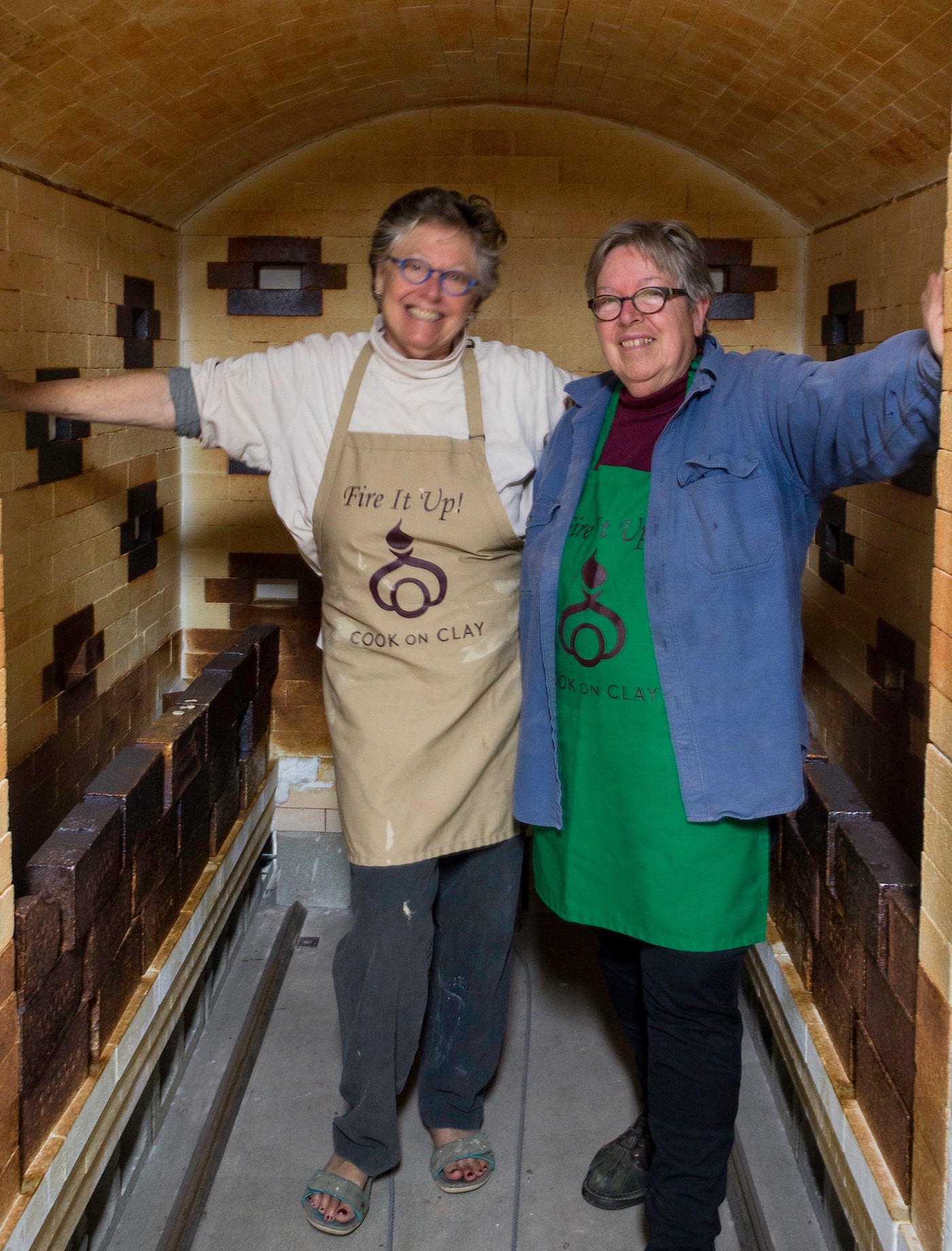 Cook on Clay has a national reputation for the quality and durability of their cookware. They are currently producing 1,000 items a year, priced from $65 to $350 (there are also some seconds available in their showroom at reduced prices).
Robbie designs and makes the pots they produce, while Maryon is responsible for making platters. Maryon also makes spirit houses and sculpture.
Robbie and Maryon have developed one of the few apprenticeship programs in the United States for young people to learn about becoming studio potters and creating successful businesses selling their products.
As a small local business, Cook on Clay values:
Collaboration (several local restaurants use their products)
Cookware that is both artistic and utilitarian
Quality products that are sustainable
Pots that are made using no toxic materials
Relationships with their customers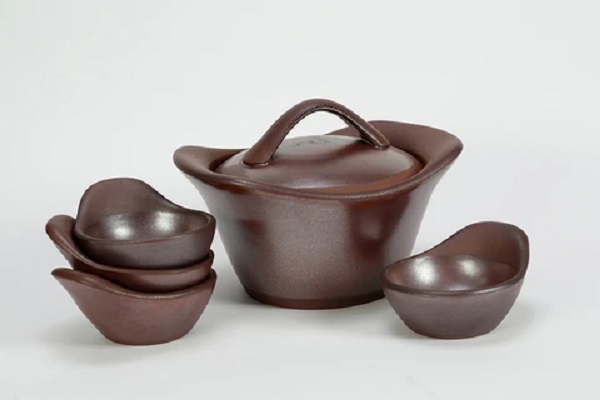 To see the latest product lines and/or order one of their cookware pieces, visit their website: www.cookonclay.com or their Facebook page. People are also invited to visit the Langley showroom at 914 Third Street. Current retail store hours through April are Friday, Saturday and Sunday 11:00 a.m. - 5:00 p.m. and by appointment.
Give them a call at 360-678-1414 if you have any questions or special requests.