By Carolyn Tamler

Most people are focused on retirement by the time they reach their mid to late 60's.  For Louise Mueller, it was the time for her to begin a new career.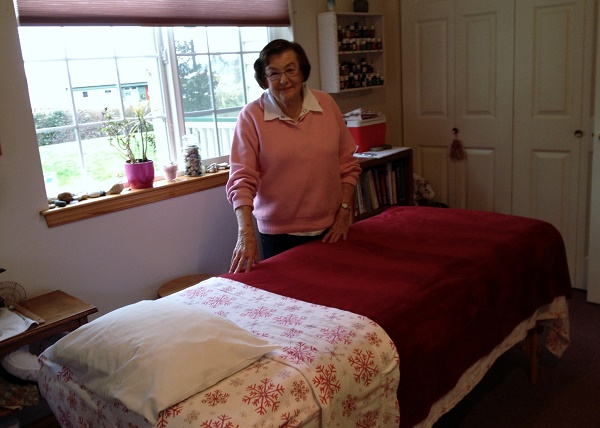 After 18 years running Fair Haven, an adult care facility in Oak Harbor, Louise realized she wanted to shift gears and do something else.  As she says, "I knew I wasn't someone who was going to just sit around and watch soaps."  Until she completed her massage certification at 68 years of age, Louise had been a housewife and mother, sold encyclopedias, taught preschool, sold real estate and founded and operated an adult family home.
She had studied Physical Therapy in college, but didn't get her degree.  She knew that she wanted to be a healer.  She decided to return to school and attended Spectrum Center School of Massage in Lake Stevens.  She was told at the time, "You're going to be the oldest person in the class."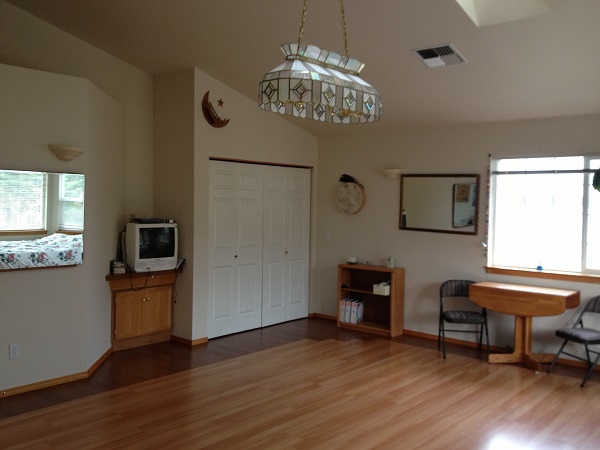 Louise received her massage certification in 1997 and a year later opened Madrona Massage in Oak Harbor.  That same year, she and her husband at the time built a 3,500 square foot house on property across from the Captain Whidbey Inn in Coupeville.  She moved Madrona Massage to the new space.  When her husband passed away in 2006, she converted much of the house to a boarding house.  She also converted a large upstairs space into a classroom for Tai-Chi, Qigong and yoga. 
Now, at 85 years of age, Louise doesn't see retirement from her massage business anywhere in her future.  Louise says, "I love doing massage.  It is a real pleasure to see someone walk into my massage studio bent over and in pain and see that person walk out after their massage smiling and happy."
Madrona Massage offers a broad range of massage and healing techniques including:
Swedish massage

Hot stone therapy

Lomi Lomi (she went to Hawaii to learn this)

ReikiReflexology
She notes that all of these modalities are incorporated into a single massage session.  She notes, "No one else that I know gives a massage like this."
For more information about booking a massage, participating in classes or renting studio space, give Louise a call at 360-678-2111, or visit the website:

http://www.madronamassage.net/