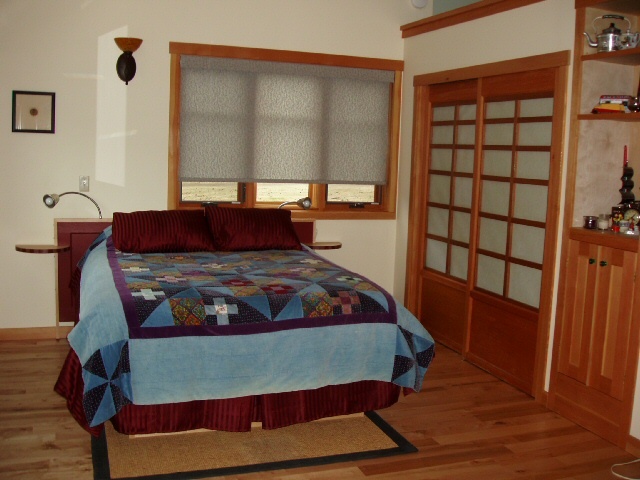 By Carolyn Tamler
For many years, Jill and David Campbell enjoyed traveling and staying at inns in France, Germany, England, Ecuador and Japan. Their experiences helped them realize they wanted to create their own Bed and Breakfast on Whidbey Island. The one element that impacted their enjoyment in all of the establishments where they stayed was lack of fare aimed at vegans, like themselves.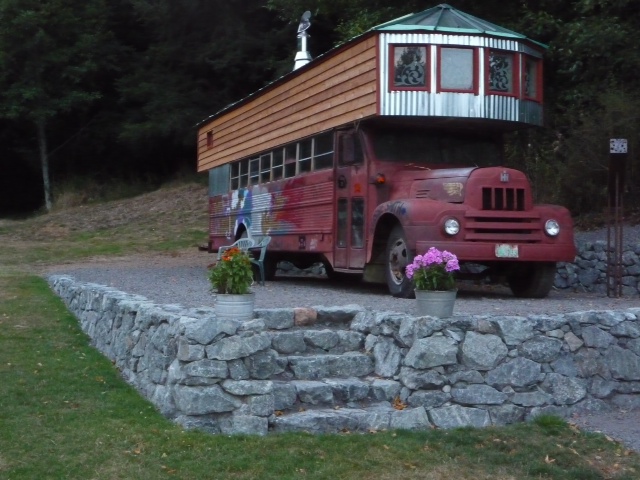 In 2009, the Campbells opened Someday Farm Bed and Breakfast on in Freeland. They are proud to list their establishment as the only vegan Bed and Breakfast in Washington State.
Jill explains, "David grew up farming and butchering the family cow. I grew up just loving animals. We each became vegetarian in our early twenties and never looked back." About 12 years ago, they stopped consuming any animal products at all (the definition of "vegan."). The Campbells have raised their children as vegetarians, so the whole homestead complex stays meat-free. Jill says they love food and she prides herself on making excellent breakfasts for their guests who usually come to Someday Farm because they have learned about this unique vegan bed and breakfast.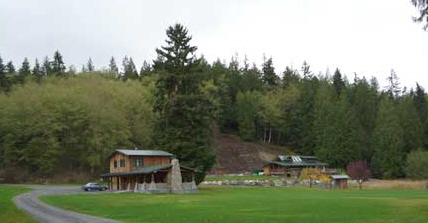 Of course, Jill adds, "We want to welcome omnivores that can spare a few days without meat; nobody goes away hungry from here!!" She also notes that many people who have never experienced vegan fare are surprised by the variety and flavors of what she serves.
Someday Farm includes one self-contained suite that was built by a local artist and contains comfortable furnishings and lots of artwork. The room is stocked with fruit, fresh baked goods and many kinds of loose leaf tea. The70-acre property includes walking trails, a large organic garden and many farm animals that enjoy meeting visitors.
Someday Farm is also available for special events. There is a large professional kitchen available for cooking classes and an adjoining covered area with beautiful stone fireplace and seating for at over 30 people. Someday Farm has been used for many celebrations, including weddings.
Also on the property is a vintage "bunk bus" that sleeps 12 and space for tent camping. Bathrooms with showers are provided for campers and event guests.
For more information about Someday Farm Bed and Breakfast, or to take a tour of the property, give Jill Campbell a call at 360-331-2864, or visit the website.