---
2018 HALLOWEEN EVENTS ON WHIDBEY ISLAND
Please feel free to email your events or specials for Halloween to info@whidbeylocal.com
If you'd like a link to your flyer, please include that in the email, thank you!
Click on your city below
---
CLINTON
Information coming soon
---
LANGLEY
THRILLER FLASH MOB REHERSAL WITH DAUNNE ZINGER

Friday, Oct 19 from 5:30-7pm
Island Dance, 714 Camano Ave, Langley - UPSTAIRS STUDIO
$10 cash/check, minimum of 10 dancers
This lesson is for those that are interested in participating in an upcoming Thriller Flashmob. The location and date of the Flash Mob are in the works, to occur late in October.
Daunne conducts these monthly dance lessons for Island Bohemians. They are held on 2nd or 3rd Fridays each month with the exception of December. We meet in Studio 2 or 4 (Upstairs)
Exciting update! The Flash Mob will happen at the new Blooms Winery in Freeland at 7 pm, Saturday October 27th. We will meet at 6:30 pm in a nearby building to get ready. Blooms is having a Costume Party that night so we can stay and enjoy the evening when we are done dancing. Please don't share the information about the Flash Mob outside this event, it is meant to be a surprise for the Costume Party attendees. Thanks!
Questions? Contact Daunne at: zingerd@whidbey.com.
---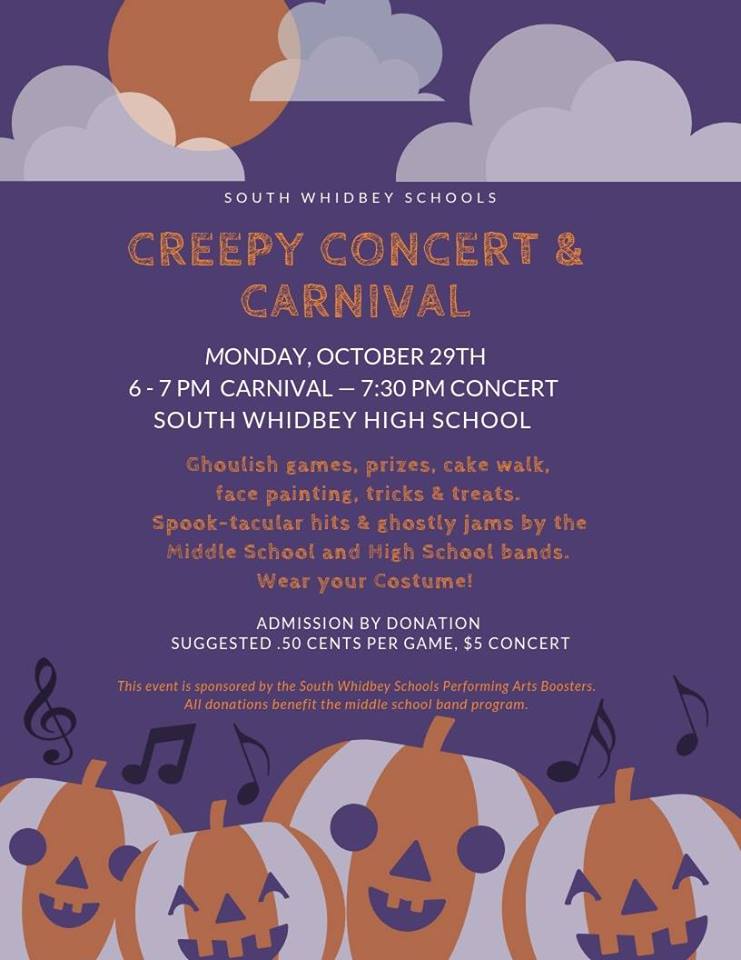 MONDAY, OCTOBER 29TH
6 - 7 PM CARNIVAL / 7:30 PM CONCERT
SOUTH WHIDBEY HIGH SCHOOL
Family fun carnival featuring ghoulish games, prizes, cake walk, face painting, tricks & treats. Stay to enjoy spook-tacular hits & ghostly jams by the Middle School and High School bands. Wear your Costume!
Admission by donation. Suggested .50 cents per game, $5 to concert admission.
This event is sponsored by the South Whidbey Schools Performing Arts Boosters. All donations benefit the middle school band program.
---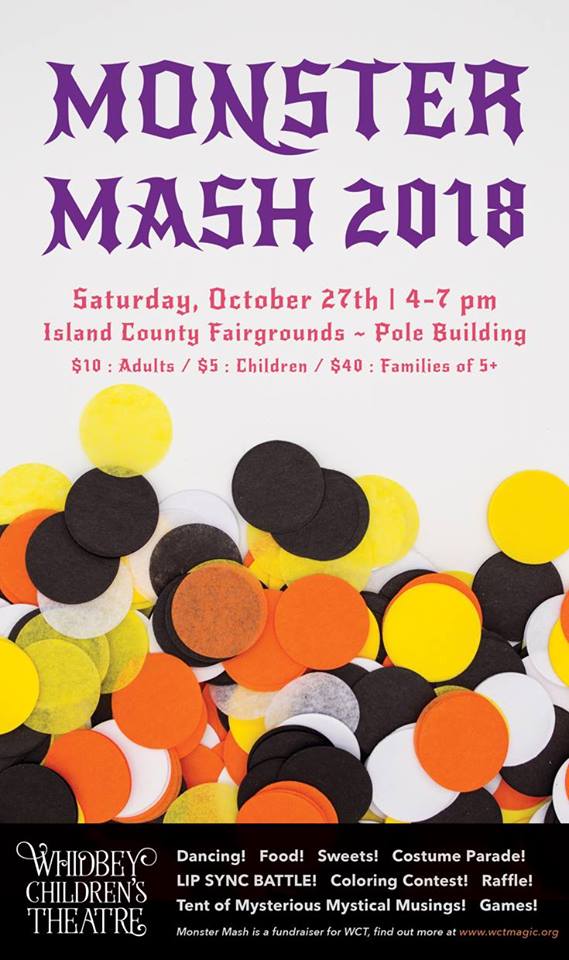 MONSTER MASH pledge drive and PARTY!
Saturday, October 27th ~ 4-7 pm
Island County Fairgrounds - Pole Building
$10 : Adults / $5 : Children / $40 : Families of 5+

What do we do this time of year? We do the Mash…the Monster Mash!

Our fifth annual Monster Mash event has begun! Each fall we offer our WCT super-fans the opportunity to tell their WCT story to their loved ones, and ask for a monetary gift on their behalf.

Last year WCT raised almost $14,000, and over half of that amount was raised by WCT children and youth ages 8-17.

Monster Mash funds raised go directly to WCT programming. To celebrate, we open our Monster Mash party event to the public!

Join us at the Pole Building on the fairgrounds on October 27 from 4:00 - 7:00 for a spooky good time! Nachos and hot dogs, raffle, music, coloring contest, our popular tent of mysterious mystical musings and other fun and games are available all evening!

And DON'T miss our costume parade at 4:00 and our 5th annual Lip Synch Battle Royale! Come see who wins the "Golden Hairbrush." Lip Synch entries are welcome anytime between October 3 and 5:30 pm on Monster Mash day. The battle begins at 6:15!

Stay tuned for fundraising and event updates on our FB page and wctmagic.org.
---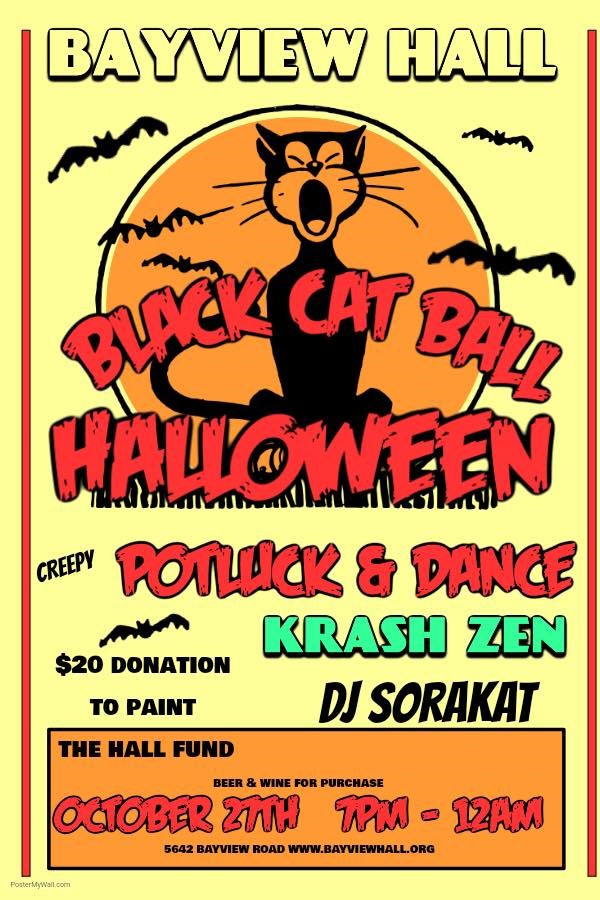 ---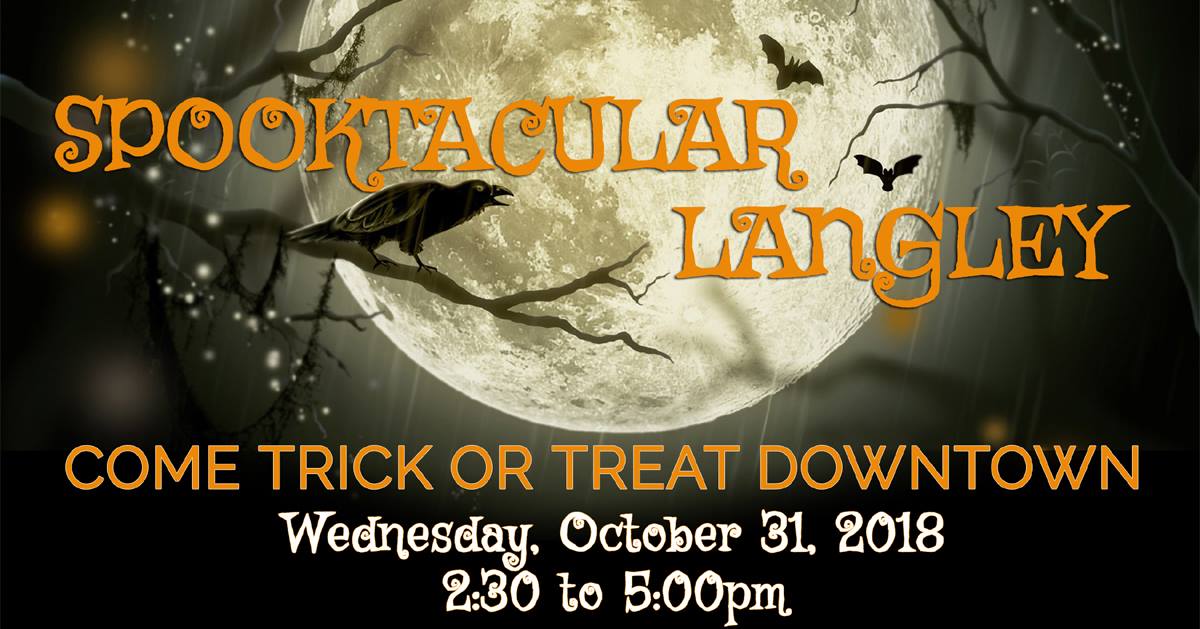 Spooktacular Langley October 31
Trick or Treat safely in downtown Langley on Halloween afternoon.
Bring the family for trick or treating in Langley !
Langley invites families to bring their super heroes, goblins, and ghosts to downtown Langley for a safe and fun trick or treating experience this Halloween.
Participating Langley merchants will have treats waiting for the kids from 2:30 to 5 p.m. on Wednesday, Oct. 31.
Look for the moon and crow sign in the window of participating businesses letting families know that they are part of the fun.
After the trick or treaters have had their fill, stay in town for dinner, warm up with a hot chocolate at one of the great coffee shops, or sample some local wines in one of the wine tasting rooms.
The whole town is dressed for the season, with merchants in costumes, lighted trees, crows, pumpkins and more decorating the town, brought to you by Langley Main Street Assoc. It is an enchanting afternoon.
---
FREELAND

Halloween Howl Twilight Tour on Island Transit
October 26 @ 3:30 pm - 6:30 pm
Halloween Howl
3:30-6:30 Friday, Oct. 26
Board the bus for a free twilight tour to Deception Pass State Park with Native American storyteller Lou Labombard, Sno-Isle librarian Jessica Aws and others sharing tales in a shelter by the fire. Dress in costume and bring a flashlight. Those under 12 must be accompanied by an adult. To RSVP call 360-678-9536 or Email: Travel@IslandTransit.org
---
---
COUPEVILLE
Enjoy a month long celebration of Halloween in Coupeville WA. Everything from scary barns, fields adorned with scarecrows and a frightfully decorated Fort Casey awaits families.
All along the streets of Coupeville you will find the "silent sentinels of fall". Stop by the Chamber of Commerce and get a map then head to the library to vote for your favorite.
This year's sites include:
Weary Bones Reststop: A spooky graveyard by the Chamber of Commerce
Sherman's Hauned Barn: This spooky barn is located at Terry and Ebey Rd. and is open weekdays from 3-6:00 pm and weekend 10:00 am to 11:00 pm. It's haunted after dark!
Pumpkin Patch and Trolley Ride: Take the trolley ride starting from Terry and Ebey Rd. into the fields and pick your pumpkin. Open Friday - Sunday in October.
Hay Bale Maze: Get lost in the maze at Sherman Pioneer Farms at Terry and Ebey Rd.
Murder Myster Masquerade: Join others and solve this myster at the Front Street Grill on Thursday, October 19. Reserve early for this one.
Haunted Fort Casey: Take the kids to Fort Casey and enjoy games for the kids, a bounce house as the fort gets a scary makeover. Open October 26-27, 6:30 pm - 10:00 pm.
Catching Casper 5k Run: Head to the elementary school in your favorite costume for this popular run. Run starts at 10:00 am on October 28.
Torchlight Parade: Enjoy this spooky parade in downtown Coupeville at 5:00 pm on October 27.
---
October 24, 2018
Harry Potter: Dark Arts Dinner Party
Located at 20 Front Street, Coupeville WA 98239
Put on your finest wizard and witch attire for this Dark Arts dinner party hosted by Front Street Catering.
Harry Potter fans, Deatheaters, muggles, house elves, etc. are all welcome! Click here for tickets.
---

October 26 @ 6:30 pm - 10:00 pm|Recurring Event Fort Casey State Park, 1280 Engle Rd.
---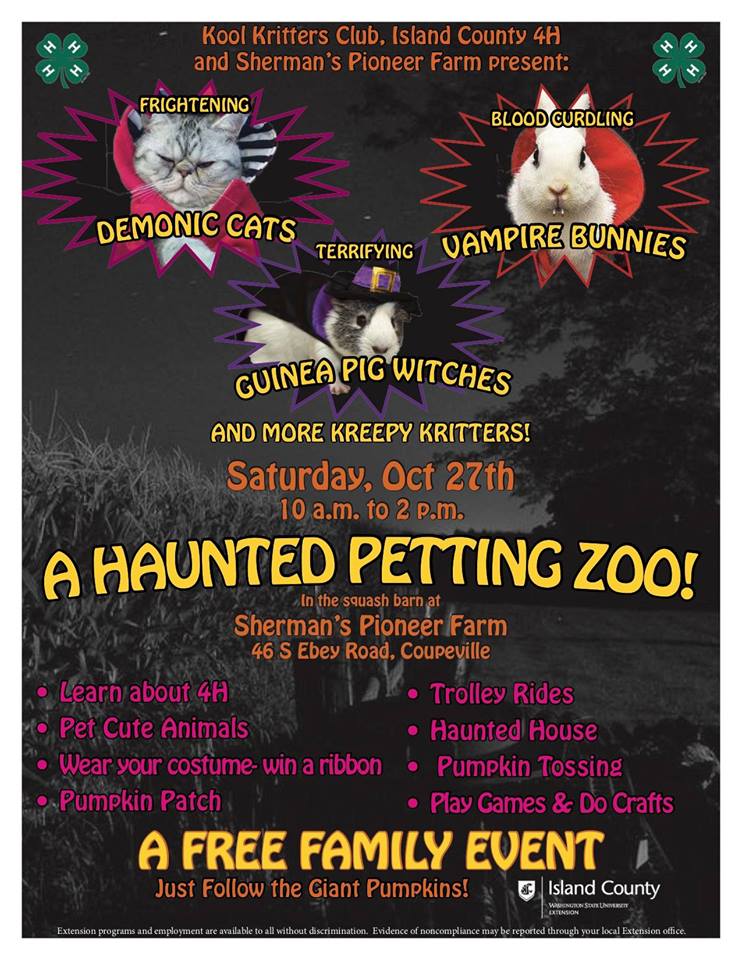 Saturday, October 27, 2018 at 10 AM – 2 PM
Sherman's Pioneer Farm46 S Ebey Rd, Coupeville, Washington 98239
Island County 4H clubs presenting a "Haunted Petting Zoo." Come meet and pet cute 4H animals decorated to "scare!" Vampire rabbits! Demonic Cats! Guinea Pig Witches! And more! Crafts and Halloween themed activities. Learn about 4H and how to join a local club!
---
OAK HARBOR

Halloween Bash
Halloween Bash! October 27, 2018 2 shifts! 6pm to 9pm & 9pm to 2am - Hourly Giveaways - Drink Specials All Night!
CASH PRIZE COSTUME CONTESTS at 8pm & 11pm - $15 per person - includes bowling, shoe rental, hourly giveaways and entrance into costume contest! All Ages - OH! AND TONS OF CANDY!!
---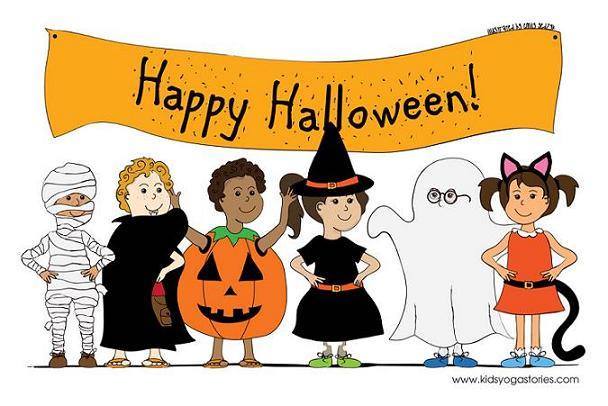 Saturday, October 27, 2018 at 12 PM – 4 PM
Boys & Girls Club of Oak Harbor Washington
98 NE Barron Dr, Oak Harbor, Washington 98277
Our Kiddie Matinees is a LIGHTS ON, NO SCARE walk-through of the haunted house. Kids and adults are invited for this guided tour.
Price: $4 per person
---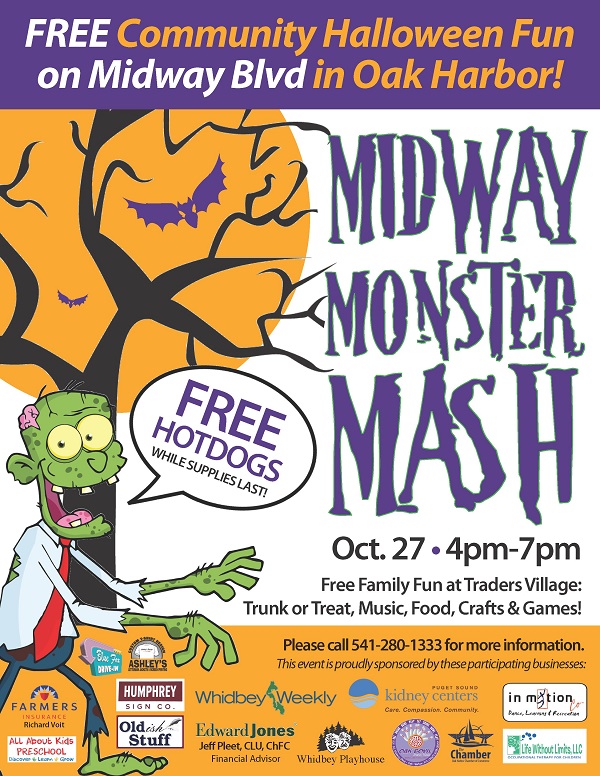 ---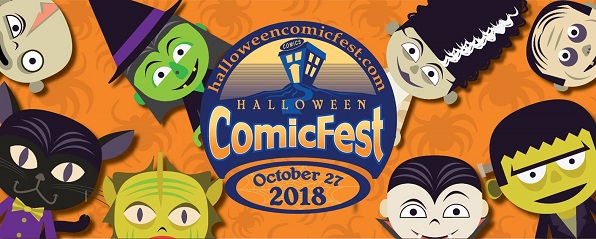 Saturday, October 27, 2018 at 10 AM – 6 PM
Our 5th Annual Halloween ComicFest at The Book Rack!
551 NE Midway Blvd, Ste 3, Oak Harbor, Washington 98277
Come by for some free comics and other goodies!
Grab some candy and some hot apple cider!
Come by in costume - Prizes will be given to the best adult and the best kids costume and announced on Facebook.
Are you a cosplayer? Contact us! We would love to have a random cast of characters on hand all day long!
---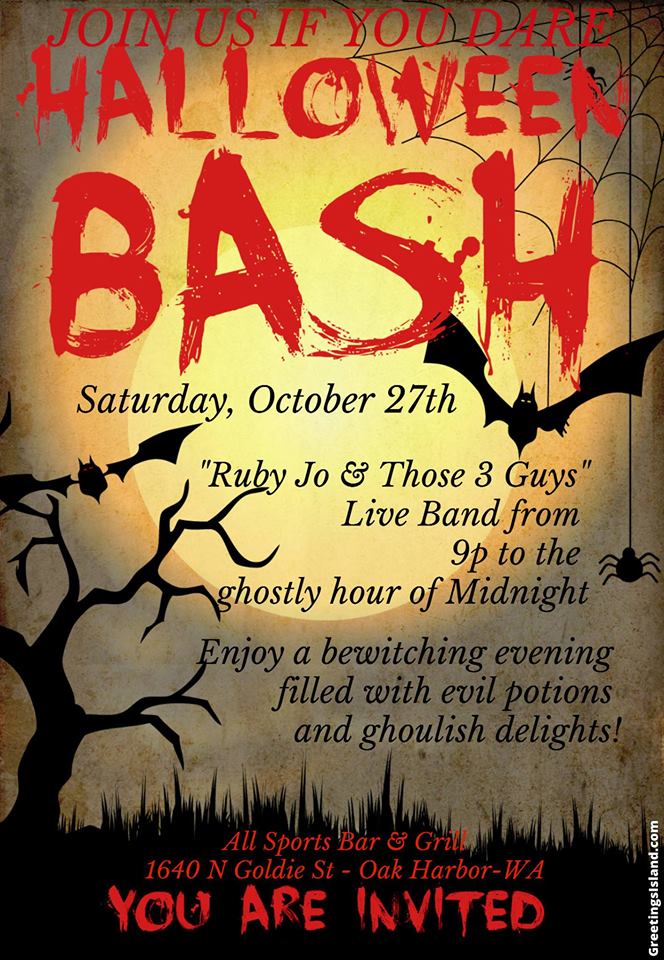 ---

Come enjoy our Harry Potter themed Halloween event with treats and fun!
Wednesday, October 31, 2018 at 9 AM – 6 PM
All ages welcome to enjoy our safe Halloween site.
Treats as supplies last.
32360 SR 20, Oak Harbor, WA. 98277
---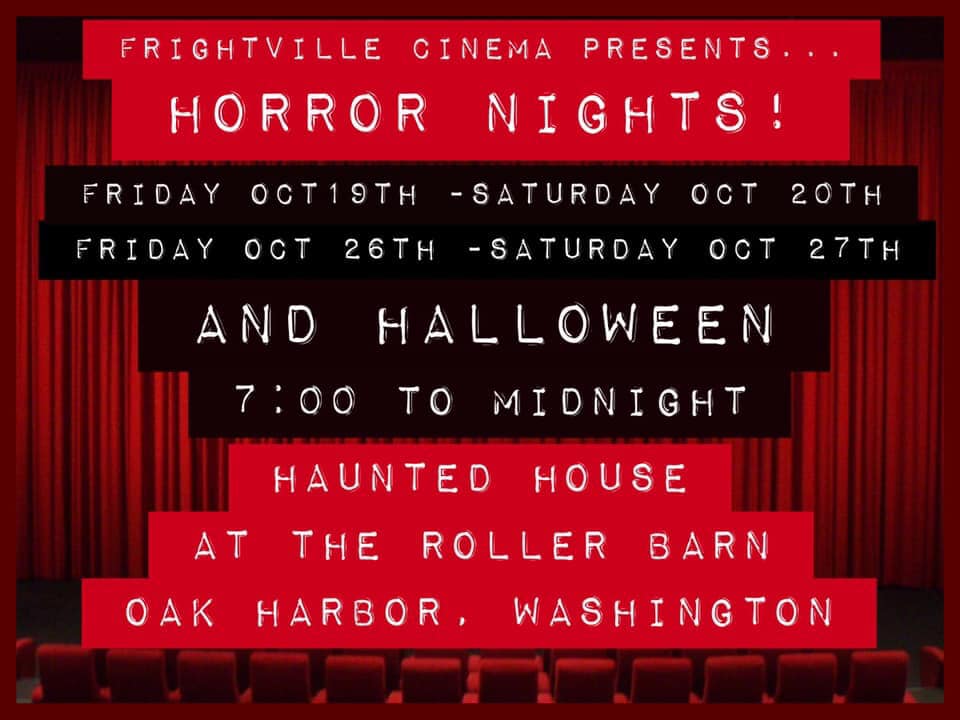 It's the time of year when we truly shine.
get ready for Frightville 18...
frightville horror nights
October 19&20, 26&27 and Halloween
7:00 to midnight
Only $13.00
At the Roller Barn
98 NE Barron drive, Oak Harbor
No scare lights on matinee
12:00 to 4:00
October 27th
$4
100% of the proceeds go to the boys and girls club of Oak Harbor
---

October 31, from 5-7pm
No Tricks, Safe Treats in Historic Downtown Oak Harbor.
-Costume Contest
-Photo Booth
-Pet Costume Contest
-Haunted Bus
-Candy
-Hot Chocolate
Come out and enjoy this free, family friendly event!
Shop Local!
---
NAVY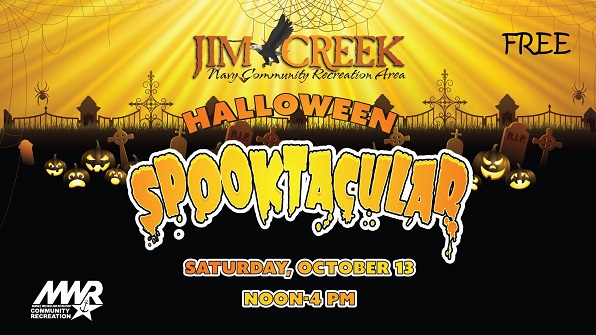 Un-BOO-lievable events include our Haunted House, pumpkin carving, costume contest, hay rides, campsite decorating contest, music, refreshments, and much more!

Pumpkin Patch: Discarded seeds from last year's pumpkins' took root on the grounds of Jim Creek, resulting in a mini Pumpkin Patch! Pumpkins will be available during the event!

Details:
Saturday, October 13
Noon-4 pm
Jim Creek Navy Community Recreation Area, FREE
(425) 304-5363/5315

Halloween Spooktacular Campsite Decorating Contest Rules & Guidelines:
• Jim Creek is encouraging campers to decorate their campsite in whatever Fall or Halloween theme they would like.
• You may use any materials you'd like to decorate your site.
• Campers need to notify the Recreation Office by 11 am on Saturday, Oct. 13, with their intent to participate. We will provide a judging number to be displayed at your site so other campers will be able to identify your site.
• Campsites need to be ready for judging by Noon on Saturday.
• Judging will take place by other campers from Noon-4 pm.
• Campers can choose their favorite campsite at the Recreation Office. Simply select the campsite number you are voting for and drop in the ballot box.
• Judging will close at 4 pm and winners selected shortly after. Please be present to win.

**Open to all active duty, reservists, retired military, family members, DoD employees, and sponsored guests**

https://jimcreek.navylifepnw.com/activity/23aecb00-f762-4258-9ec0-0bf25843efe3
---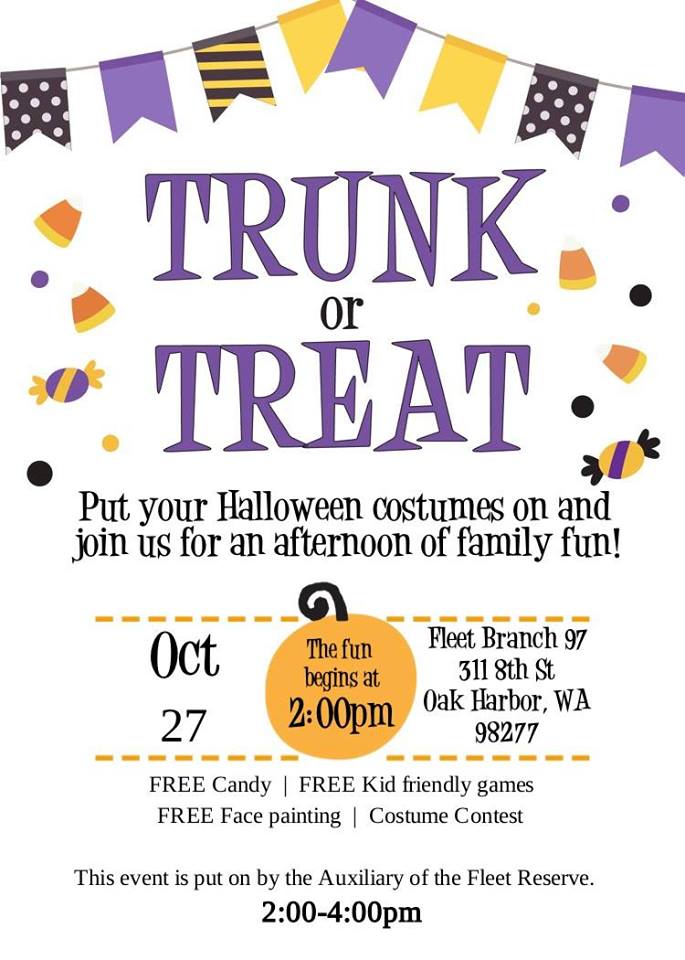 Saturday, October 27, 2018 at 2 PM – 4 PM
Come enjoy the 2nd annual Trunk or Treat at the Fleet Reserve Branch 97. This event is put on by the Auxiliary and is open to the public. There will be candy, games, face painting, and a costume contest. This is an open house style event we will be taking pictures of the contestants and announcing the winners of the contest on facebook.
---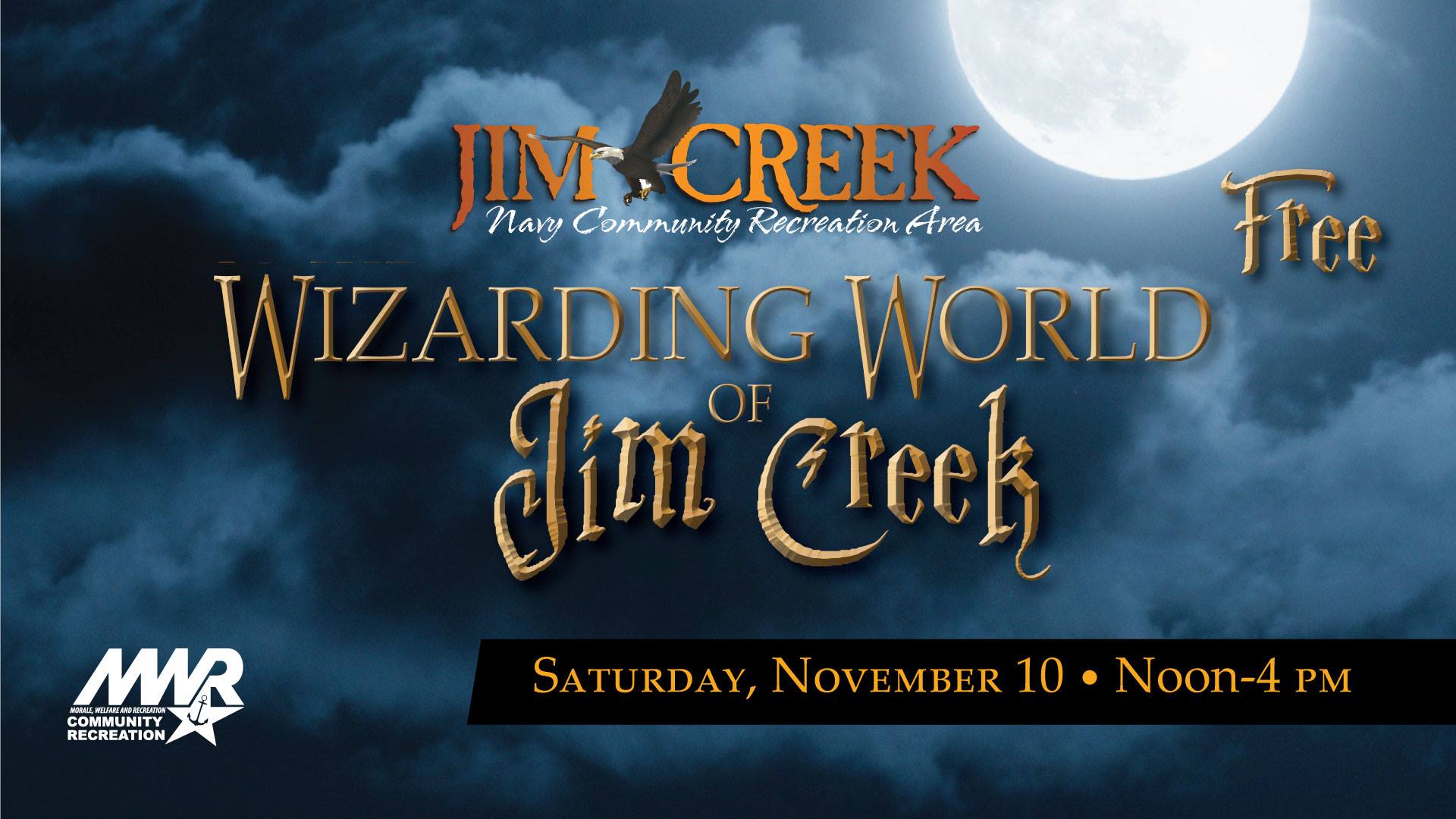 Put on your best robe and join us for a day of everything Harry Potter! Explore Diagon Alley & receive your wand from Ollivanders, let our Sorting Hat assign you a House, take lessons such as Defense Against the Dark Arts, Potions or History of Magic, search for Horcruxes, attend a Wizard Duel, get flPut on your best robe and join us for a day of everything Harry Potter! Explore Diagon Alley & receive your wand from Ollivanders, let our Sorting Hat assign you a House, take lessons such as Defense Against the Dark Arts, Potions or History of Magic, search for Horcruxes, attend a Wizard Duel, get flying with Quidditch lessons, enjoy a hay ride, participate in a costume contest, arts and crafts and more!ying with Quidditch lessons, enjoy a hay ride, participate in a costume contest, arts and crafts aPut on your best robe and join us for a day of everything Harry Potter! Explore Diagon Alley & receive your wand from Ollivanders, let our Sorting Hat assign you a House, take lessons such as Defense Against the Dark Arts, Potions or History of Magic, search for Horcruxes, attend a Wizard Duel, get flying with Quidditch lessons, enjoy a hay ride, participate in a costume contest, arts and crafts and more!nd more!

Details:
Saturday, November 10 Noon-4 pm
Jim Creek Navy Community Recreation Area, FREE
(425) 304-5363/5315

Volunteers Needed! Please contact 425-304-5363.

Staying at Jim Creek from Nov. 1, 2018 - Mar. 31, 2019? Take advantage of Jim Creek's Buy One Night, Get One Free deal!

**Open to all active duty, reservists, retired military, family members, DoD employees, and sponsored guests**

https://jimcreek.navylifepnw.com/activity/447545ba-dafe-4b7e-bc23-77e88ef3c26d