Whidbey Island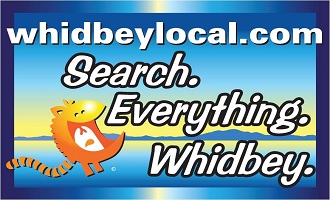 WhidbeyLocal.com is a locally owned and operated website located on beautiful Whidbey Island, Washington. Our site is affiliated with the international ad network and development team of Yabsta Digital.
We make every effort to have the most accurate data available, however, if you do not find your business listed, feel free to email us the information and we will add your listing for FREE. Businesses do come and go and unfortunately we sometimes do not have access to that information. If you notice a business that is no longer on the island, please feel free to drop us an email for us to update our records.
We are in partnership with the Whidbey Weekly newspaper to bring you content in print, online and on mobile. We are not affiliated with any yellow pages, or telephone company on the island. Our company provides marketing opportunities to businesses here on Whidbey Island.
We will be more than happy to work with all non-profits as we want to help support all the efforts of volunteers and those trying to make a difference in our community. Please feel free to call us and let's see what we can do together.
All inquiries should be addressed to:
WhidbeyLocal.com
P.O. Box 1465
Coupeville, WA 98239
Office (360) 678-7119
Sales: Paul Hendrickson (360) 989-4040